Today, Elise and I went to the nursing home for library time.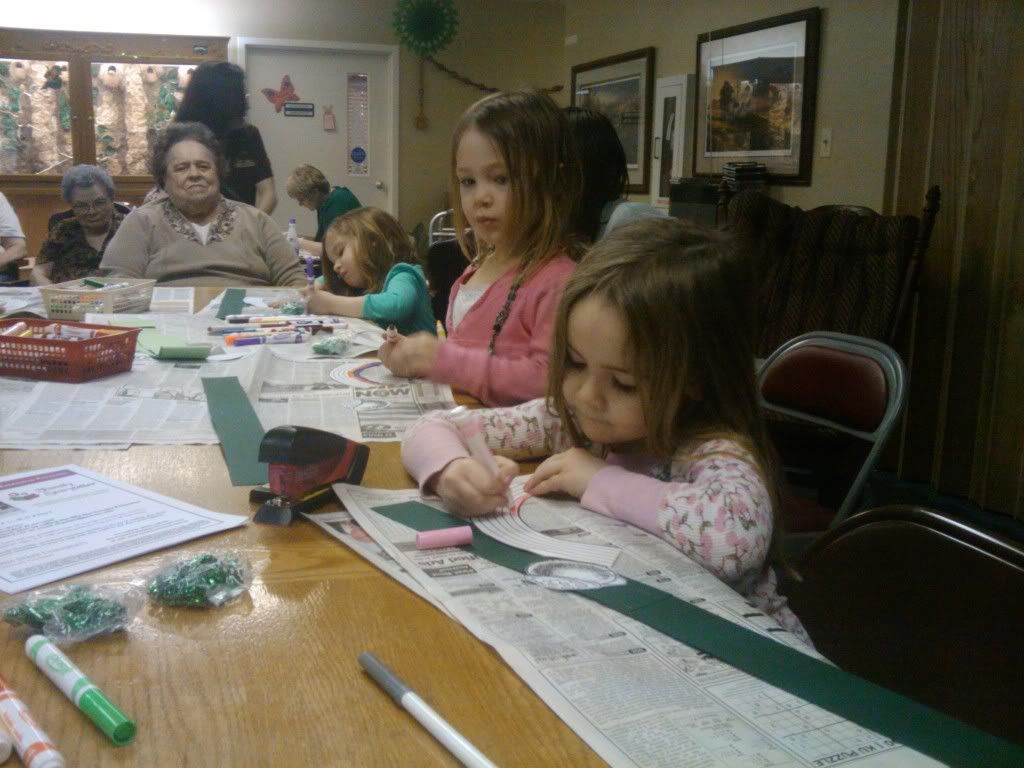 She made a St. Patrick's Day hat.
(Yes, I forgot to brush her hair.)
I love watching the elderly interact with all the little ones. Melts my heart. Think I will ponder on that today.
Before we left, we just had to see the birds. There were a couple of very colorful ones flittering about. Those were our favorites.
And, just as the title says, Elise's picture is in the March/April issue of Thriving Family!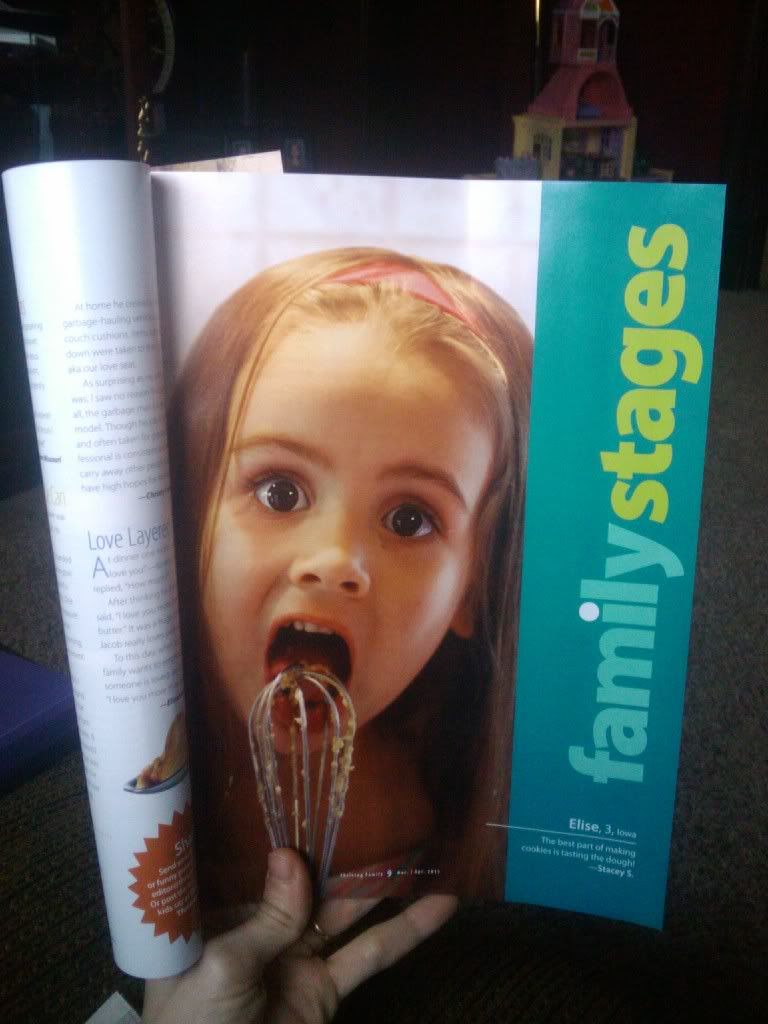 When she came home from school, I sat her down, gave her the magazine, and recorded the surprise...

I love her remarks at the very end of the video. If you missed it, watch again and listen carefully.
I feel like most of the pictures I take and post are of Elise, but she's the only one with me all but two hours of the day. I do take lots of pictures of all the kids, and so far, nobody has complained that so-and-so has more pictures than they do. But, as you can hear in the video, Trevor was just bummed he wasn't in the magazine, too. When he's a world famous chef, he'll get his turn!
:)