Just so you know, it is Friday, May 27th, at 3:15pm. It's dreary weather outside, and the kids are busy with various activities, so I'm going to
try
and get this posted today. No promises, though.
Last Wednesday was the annual trip to the zoo for the begindergarteners (Elise's class) and second graders (Trevor's class). Robert took the day off to come along with us.
**Aunt Nancy, there are no pictures posted of
you know whats.
**
Only in Iowa will schools have a field trip out of state! With a mechanical issue occurring in the bus, our zoo trip was off to a slow start. Fortunately, we were only a couple miles or so into the two hour drive.
These two were excited and ready for the animals! After Elise had a drink, of course...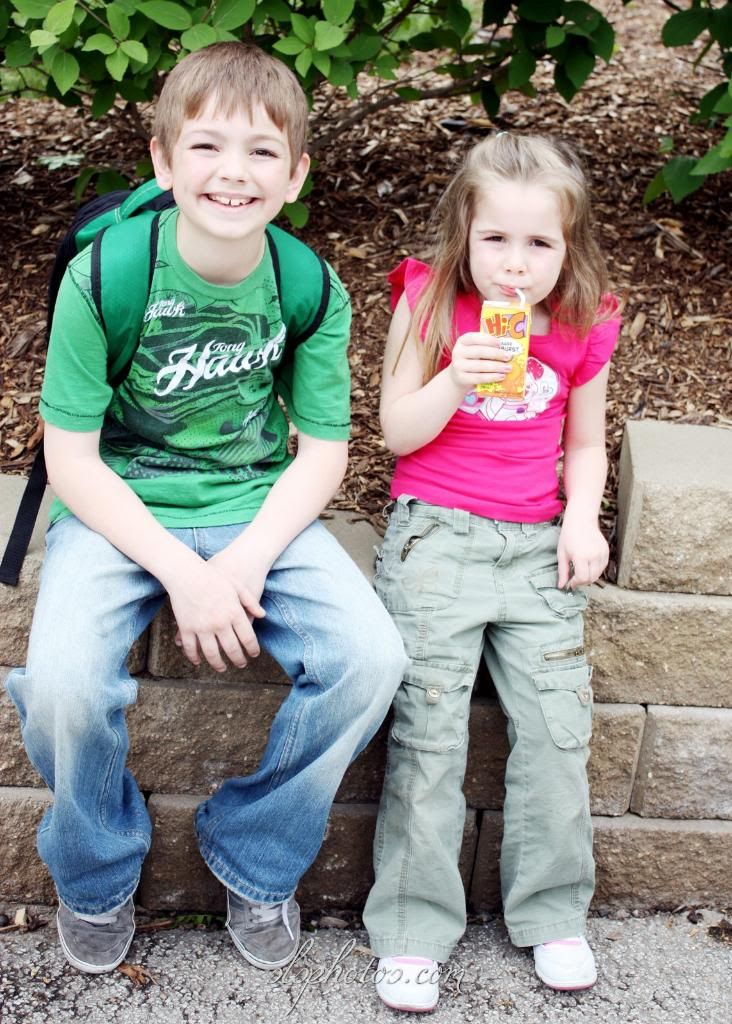 Funny thing, throughout the day at the zoo, where there are exotic animals you don't get to see every day, those two were so excited to see plain ol' squirrels and birds.
This cracks me up. Trevor was saying, "Look!! Zebras!!"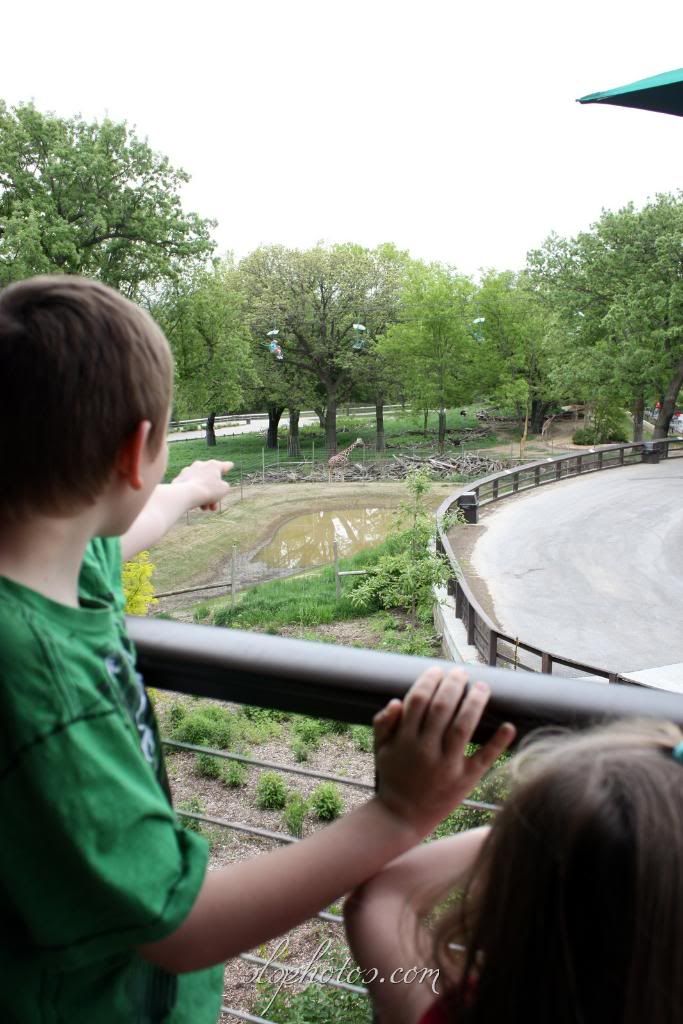 Hmm...
He really knew what they were, but the wrong animal came rolling off his tongue. :)
Since this was Elise's first real zoo trip, we let her decide what animal we would visit first.
First stop: penguins!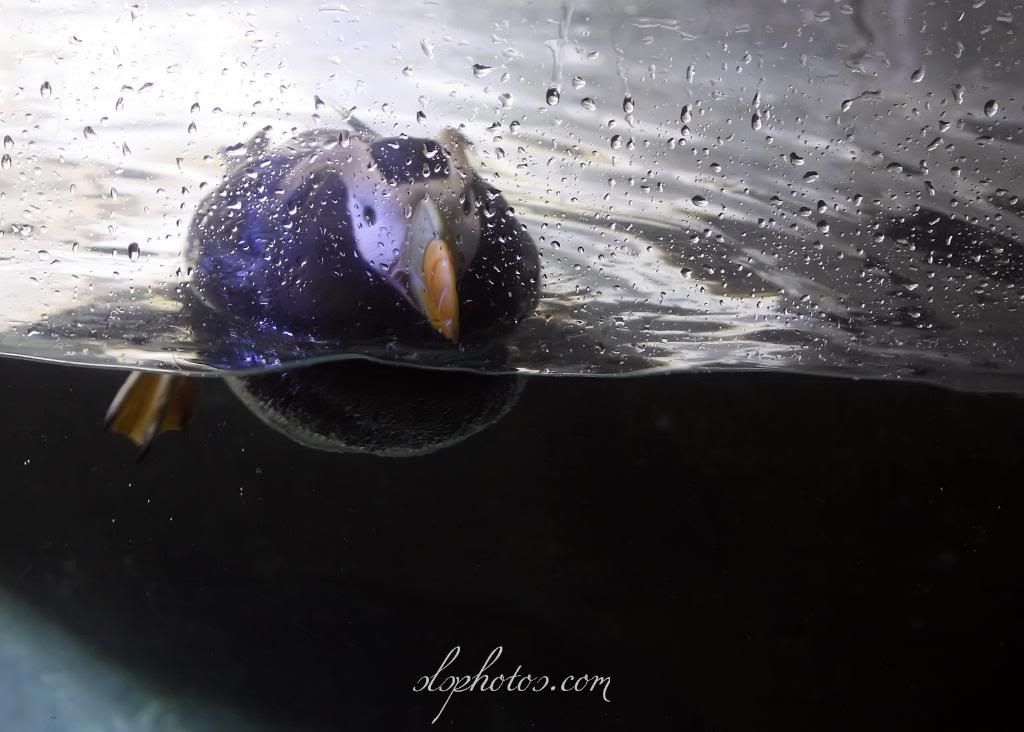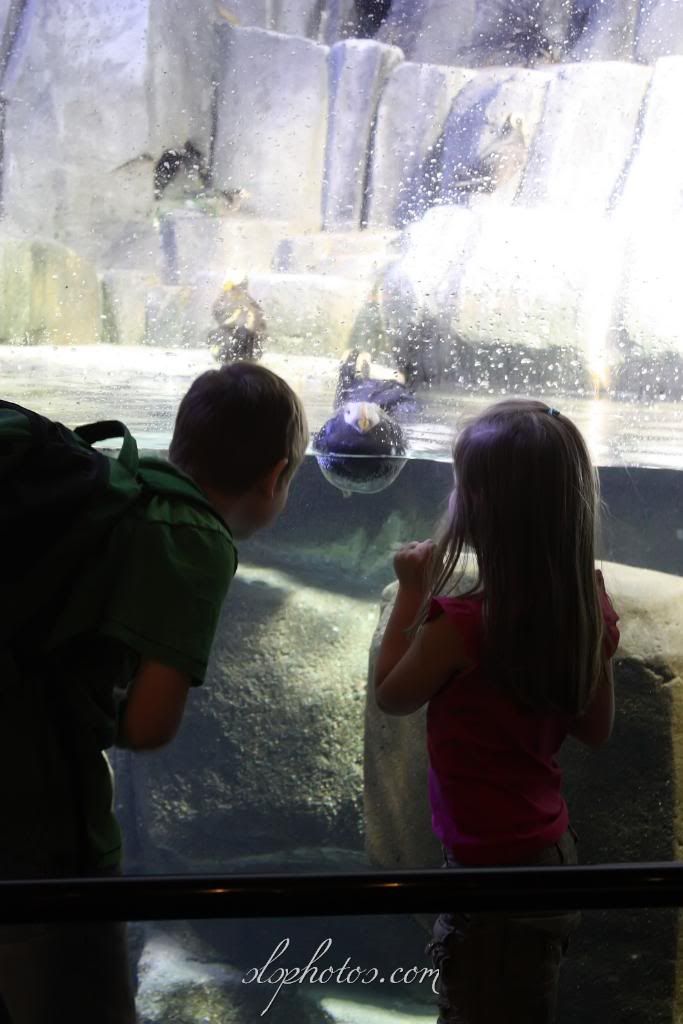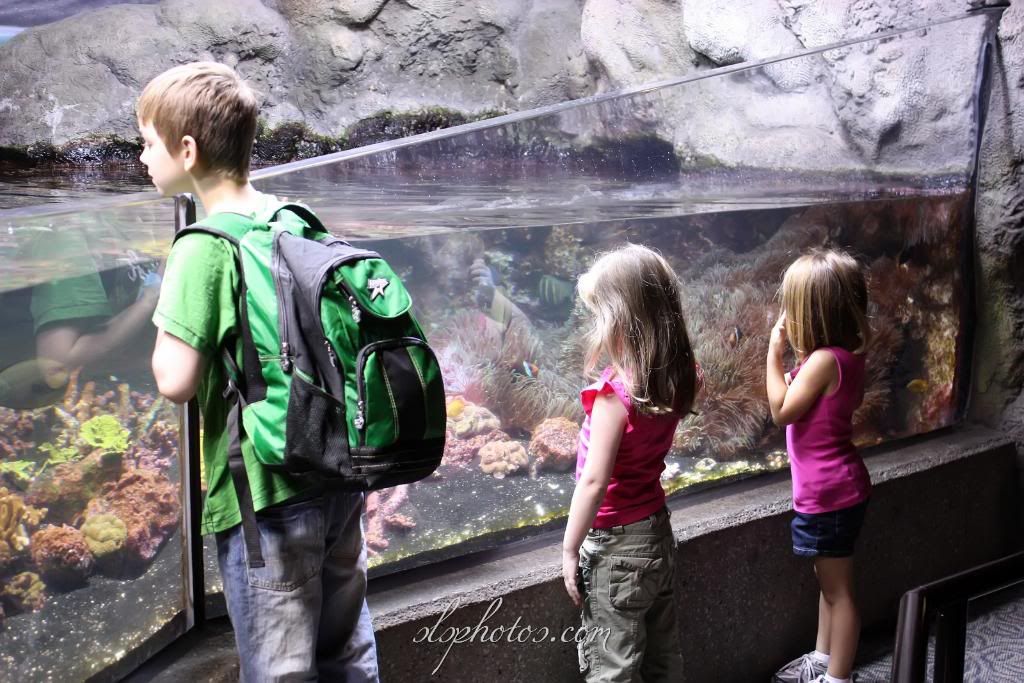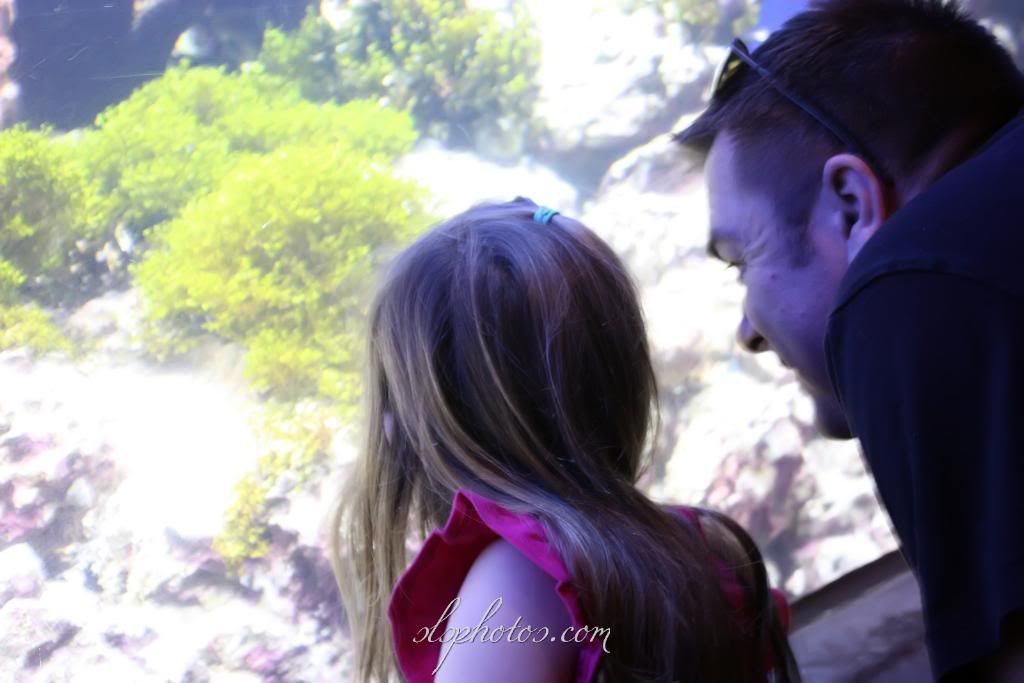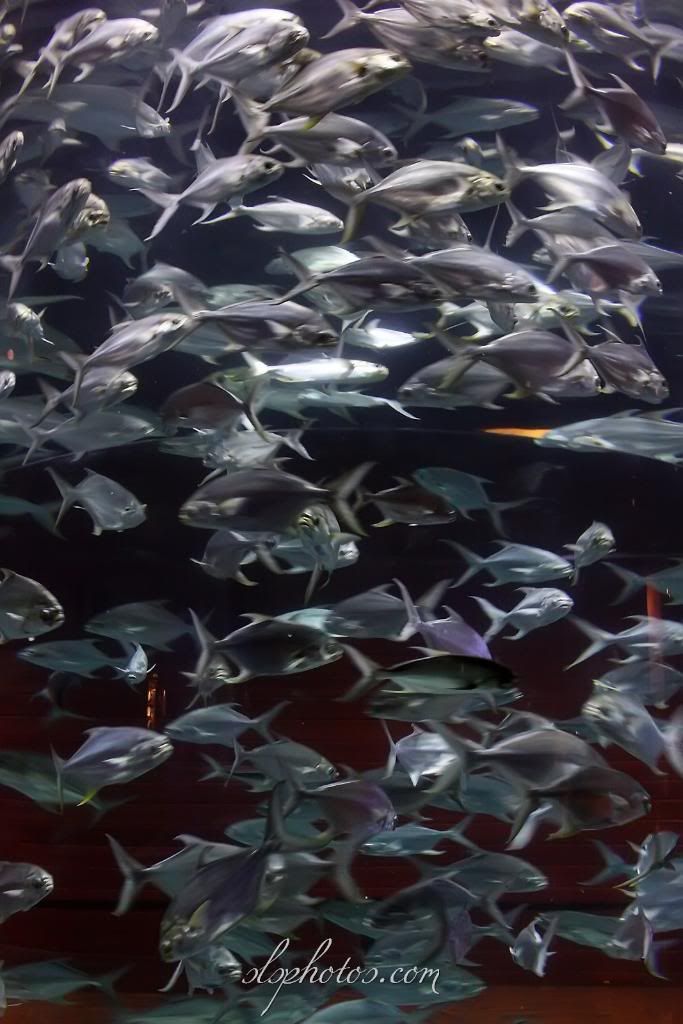 Big fishies...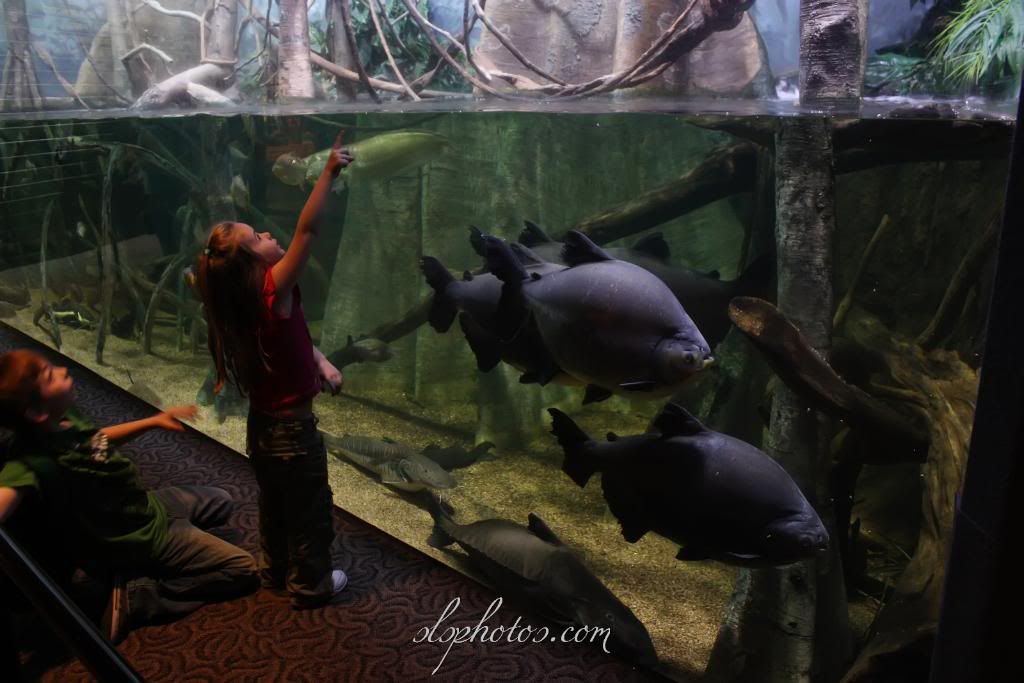 What are they looking at?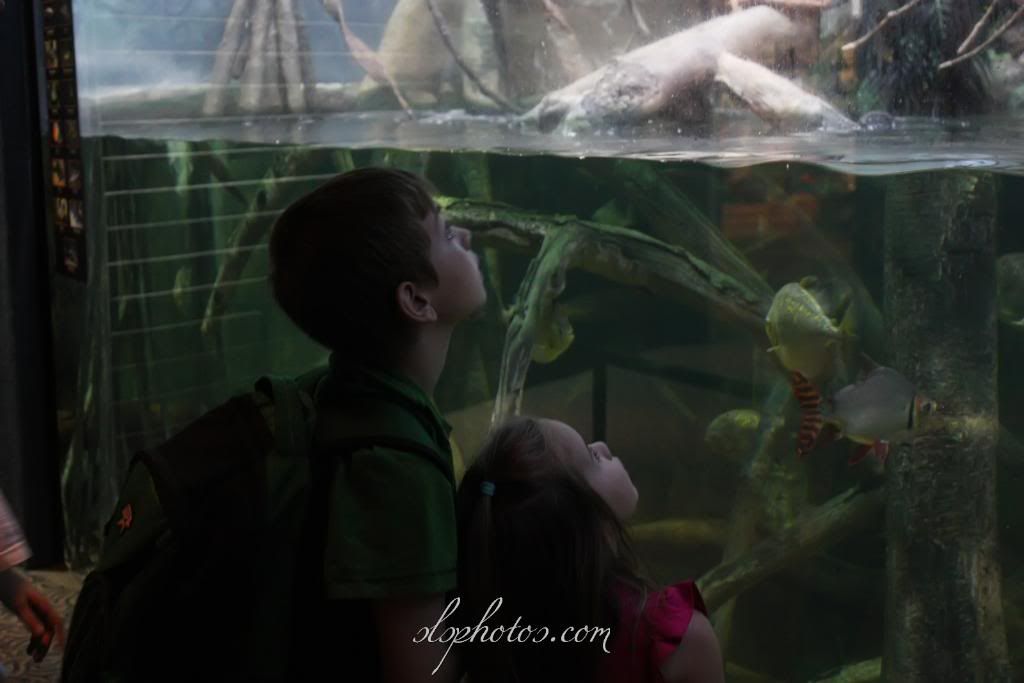 They're looking at this cute little guy:
It's always fun to be in the midst of butterflies fluttering about.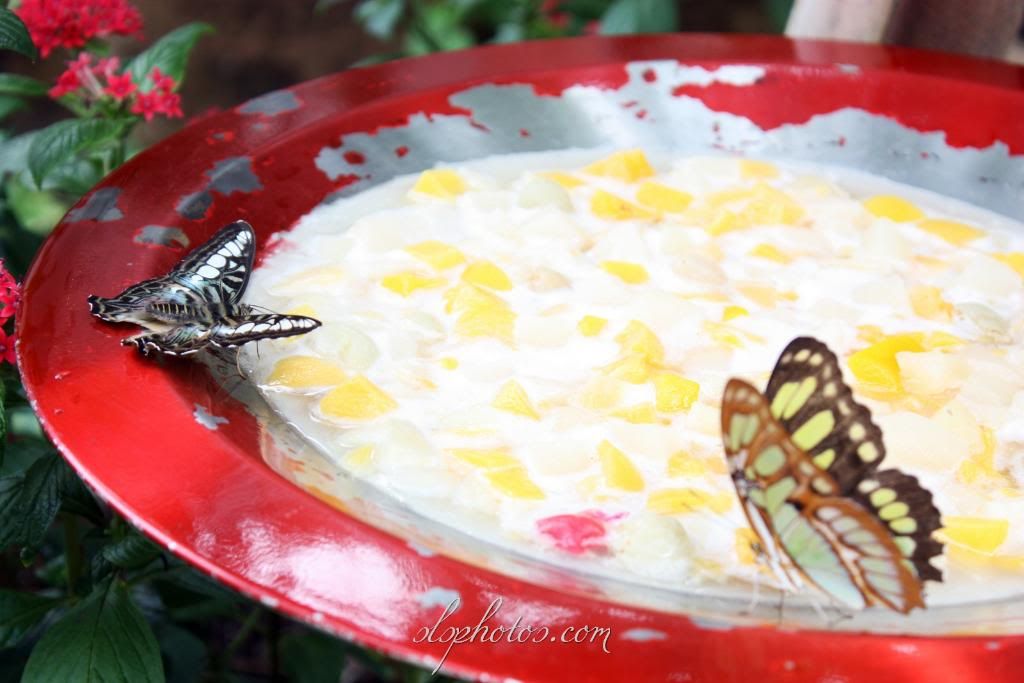 That is, until a giant moth unexpectedly tries to land on your head. I may or may not have shrieked out loud when that happened.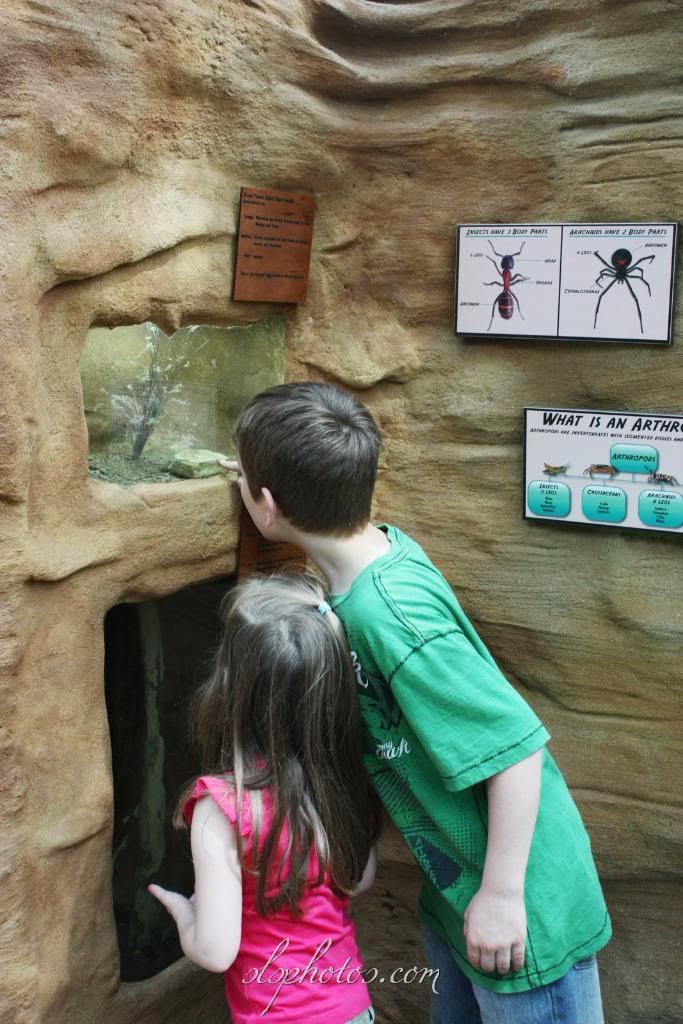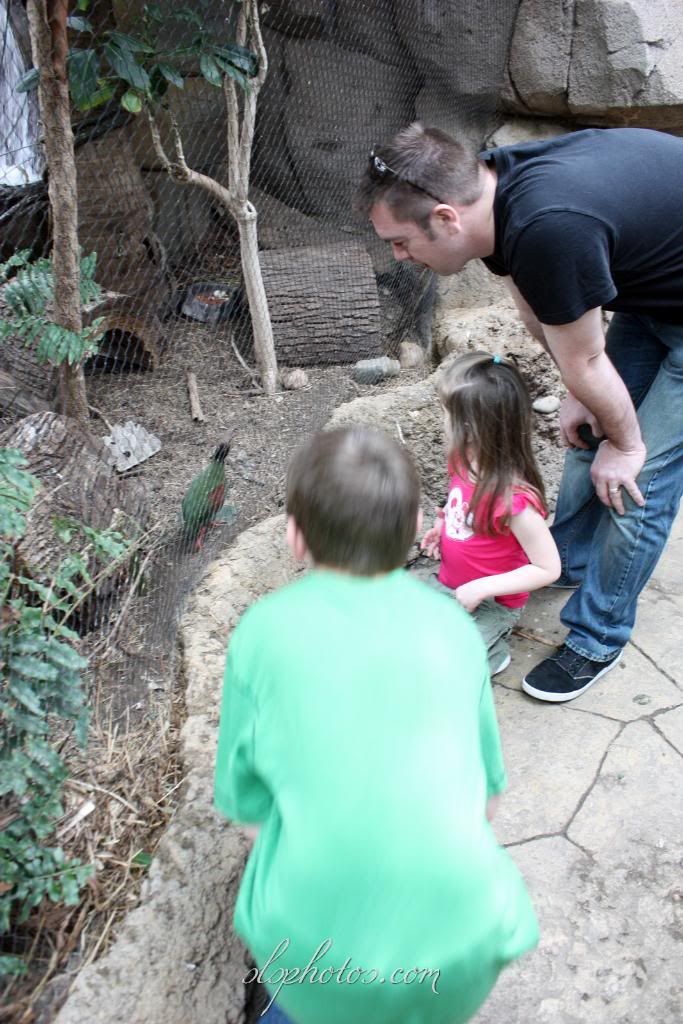 I love her look of wonder here. Or maybe it's confusion...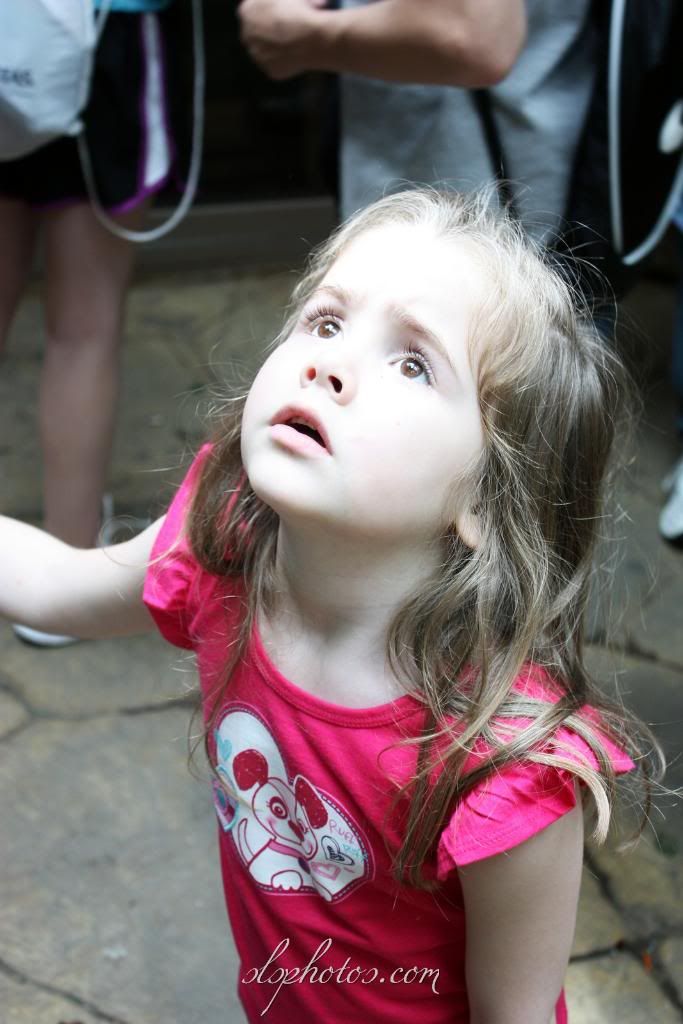 Sibling sweetness... and silliness.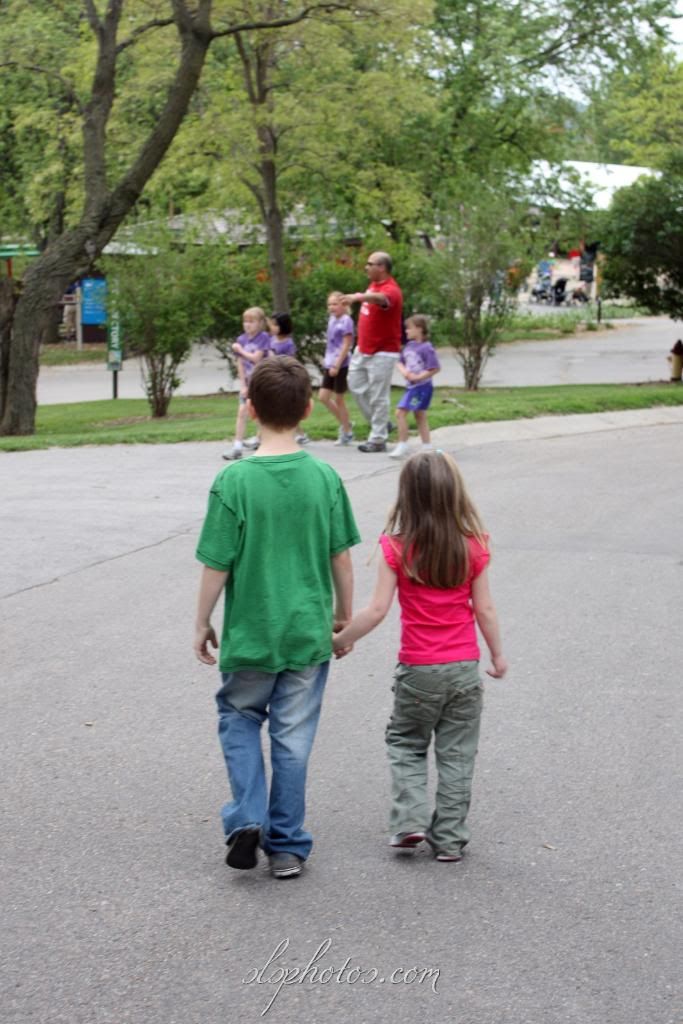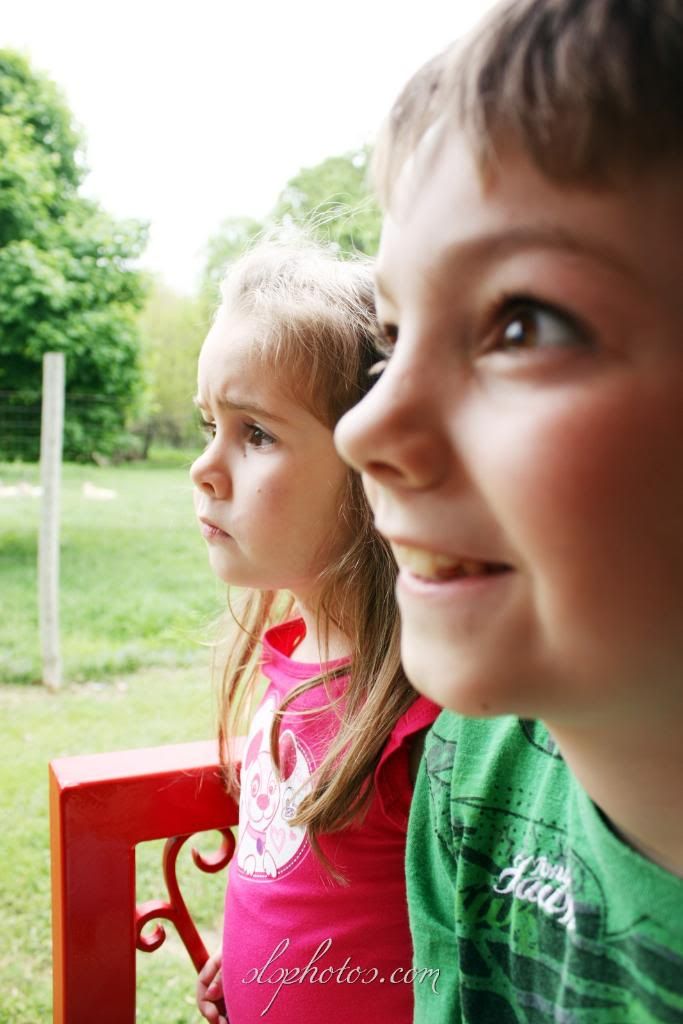 The first picture is over exposed, but it makes me laugh.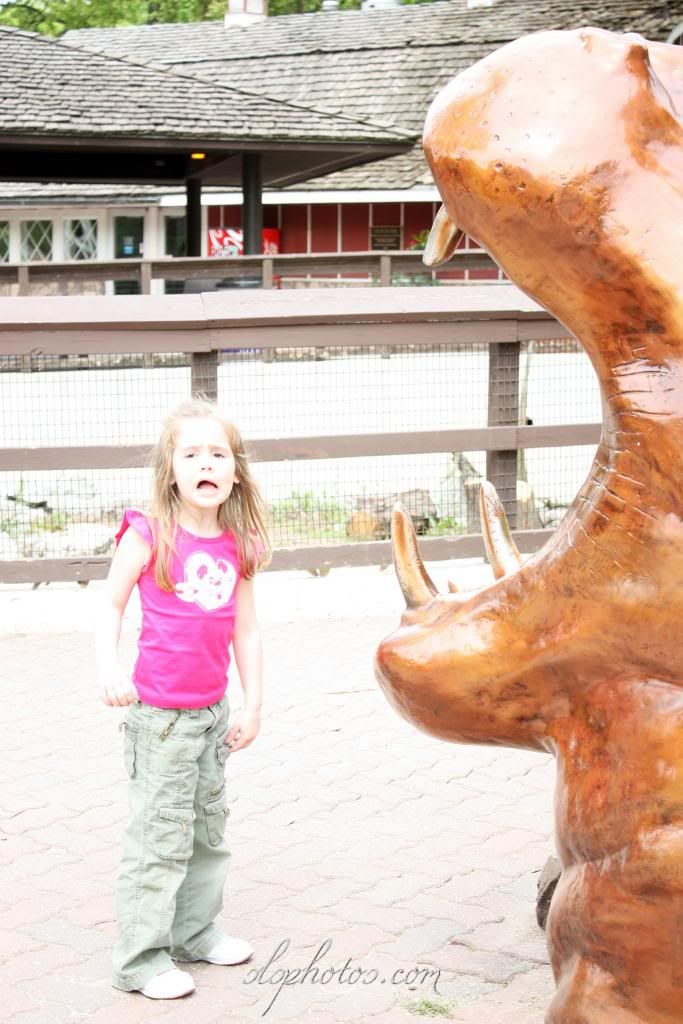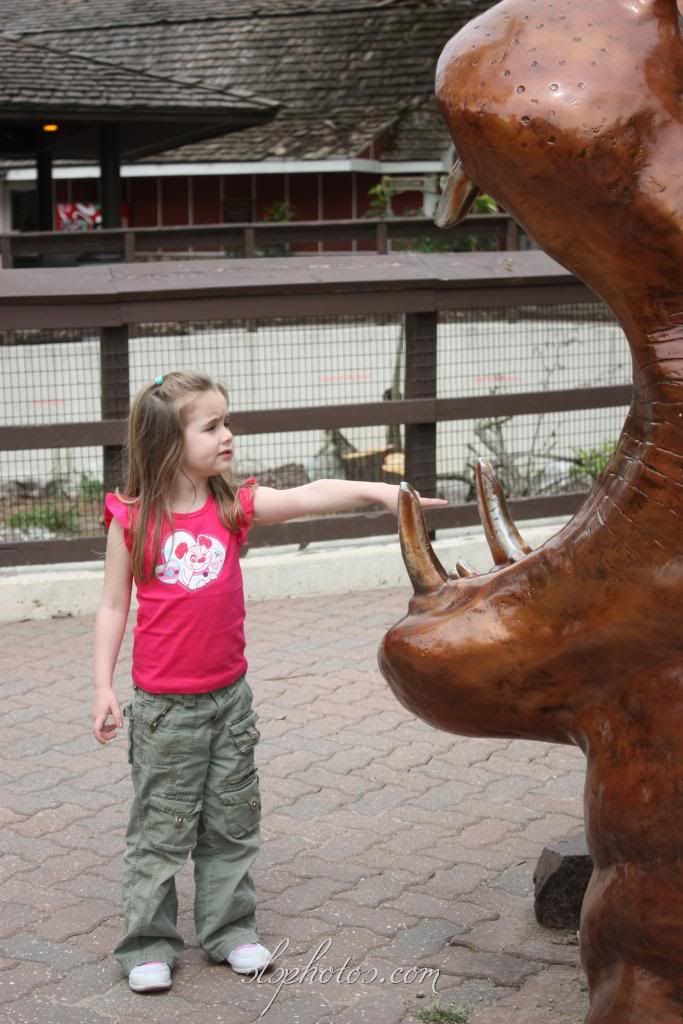 One thing I love about zoos is seeing all the roaming peacocks.
The kids had fun at the Petting Zoo. Elise had fun chasing the chicken.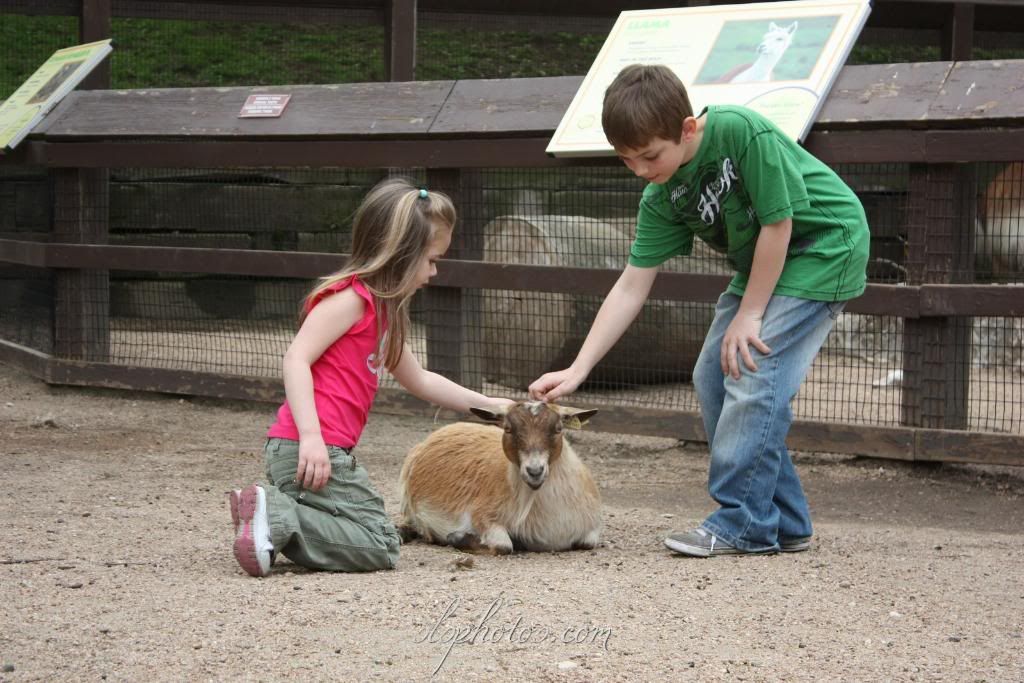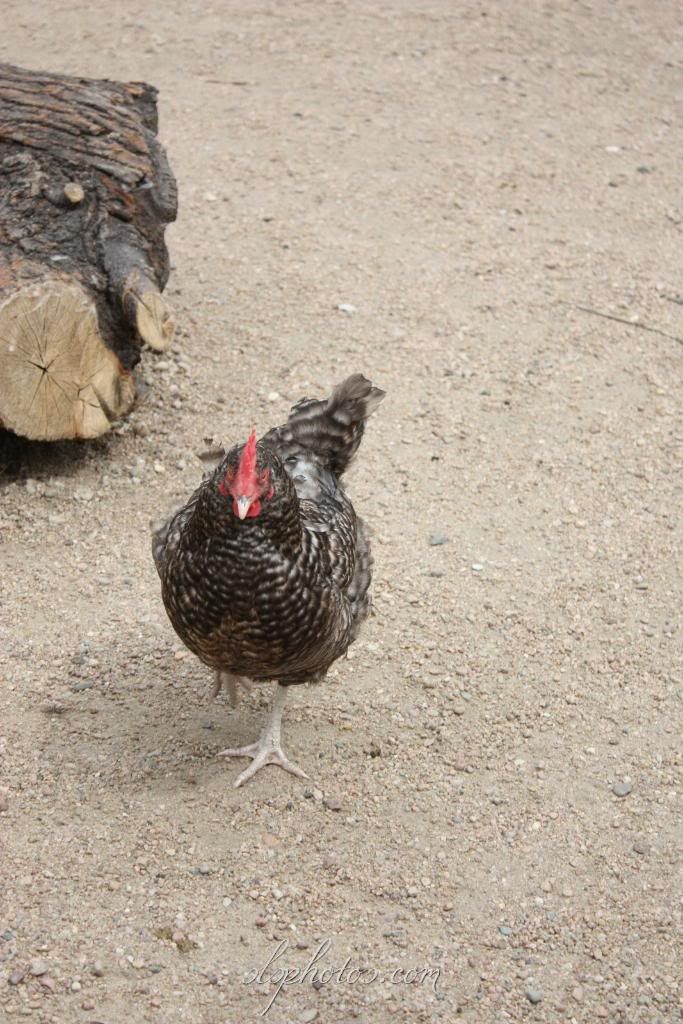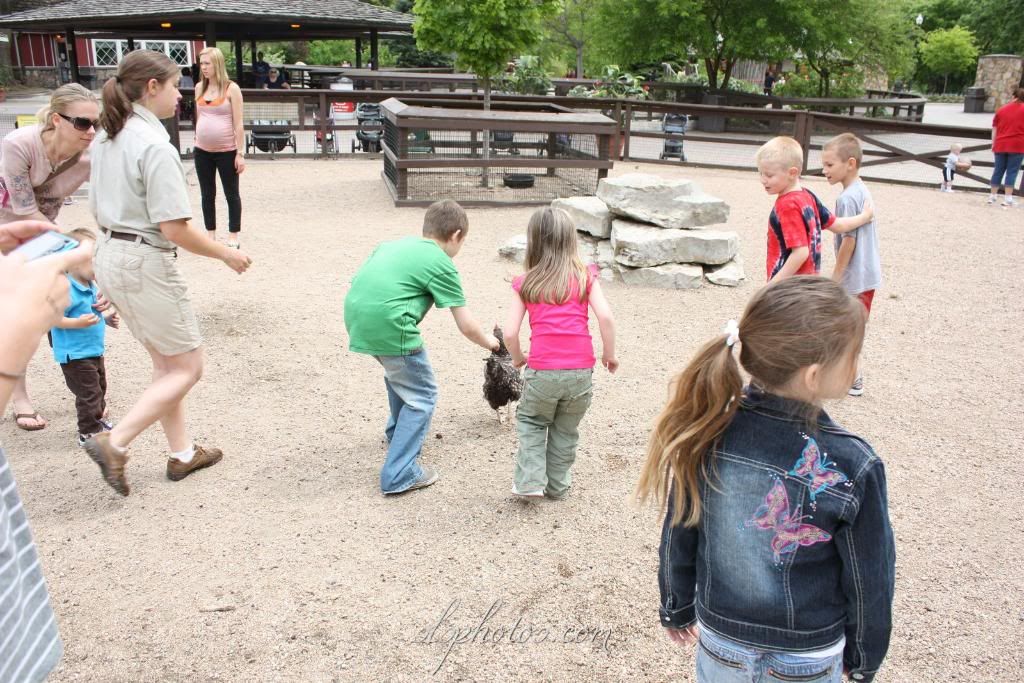 This guy just doesn't seem very pet-able to me...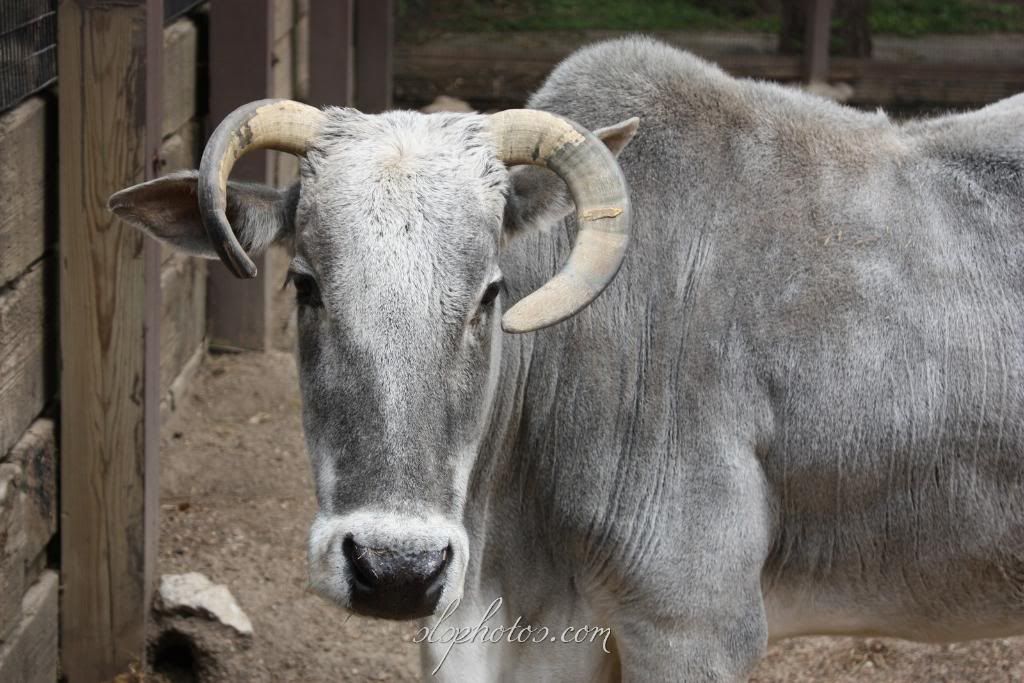 Yes, Elise, let's stand in goat poo...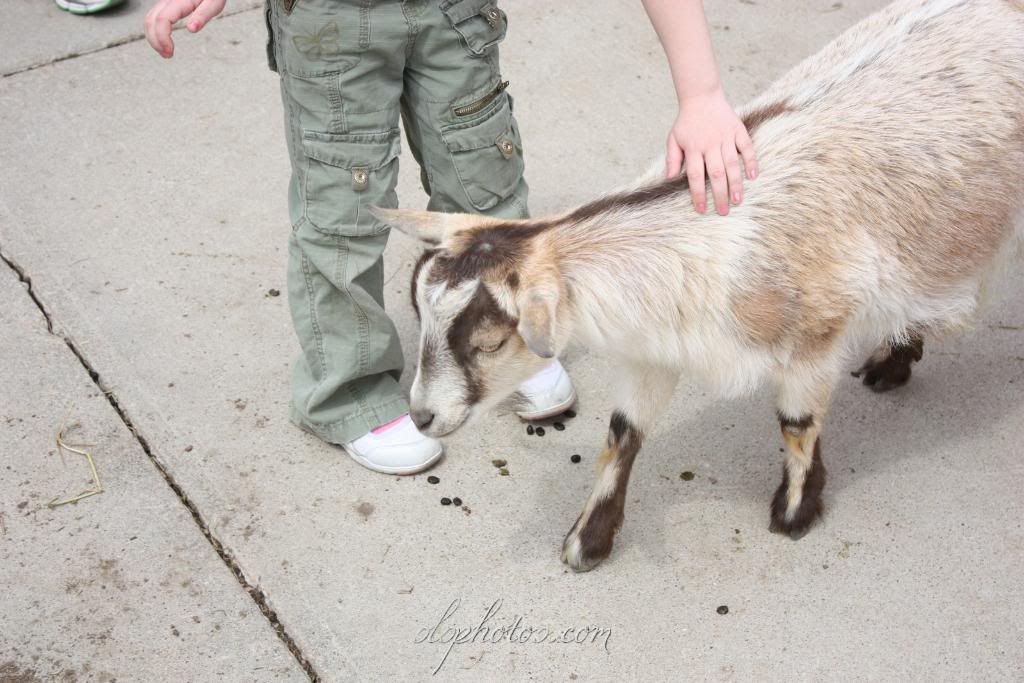 Robert and I are generally pretty good with direction, but not at the zoo.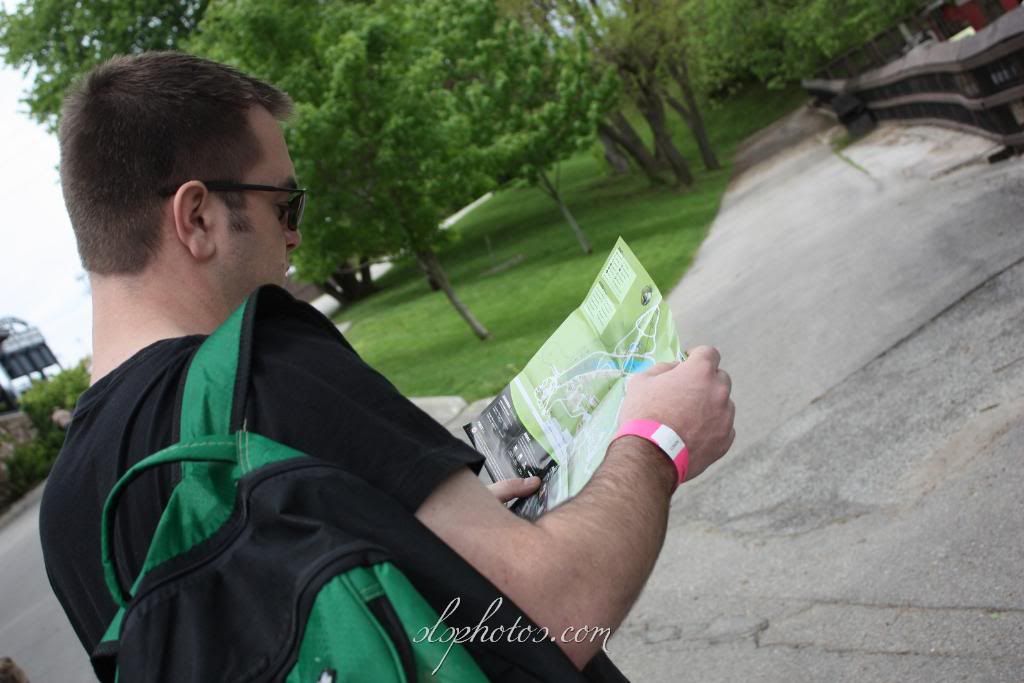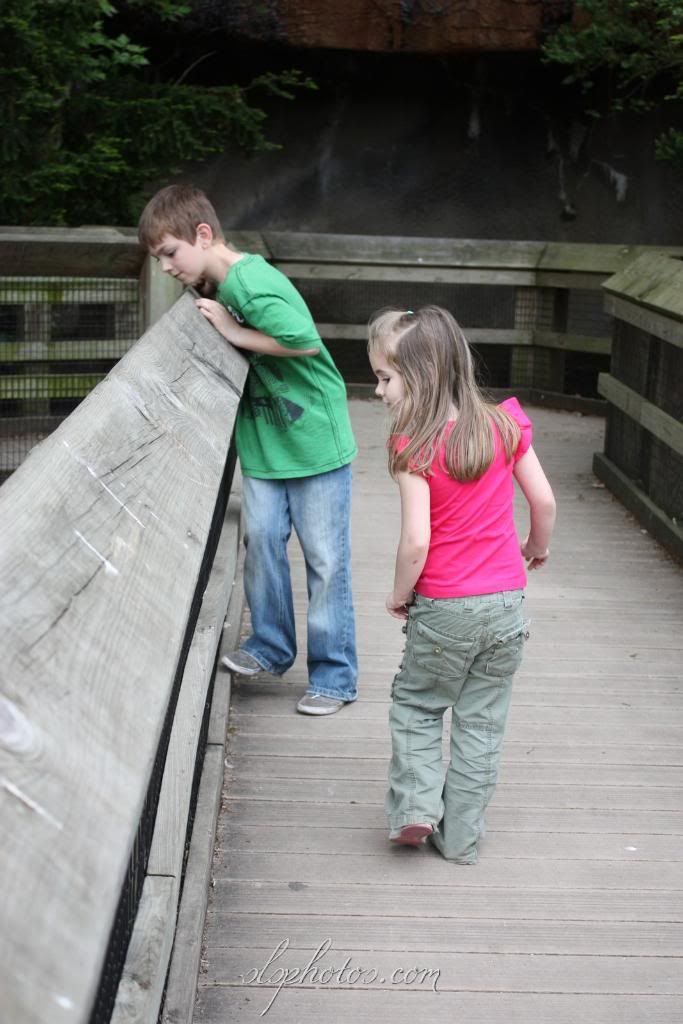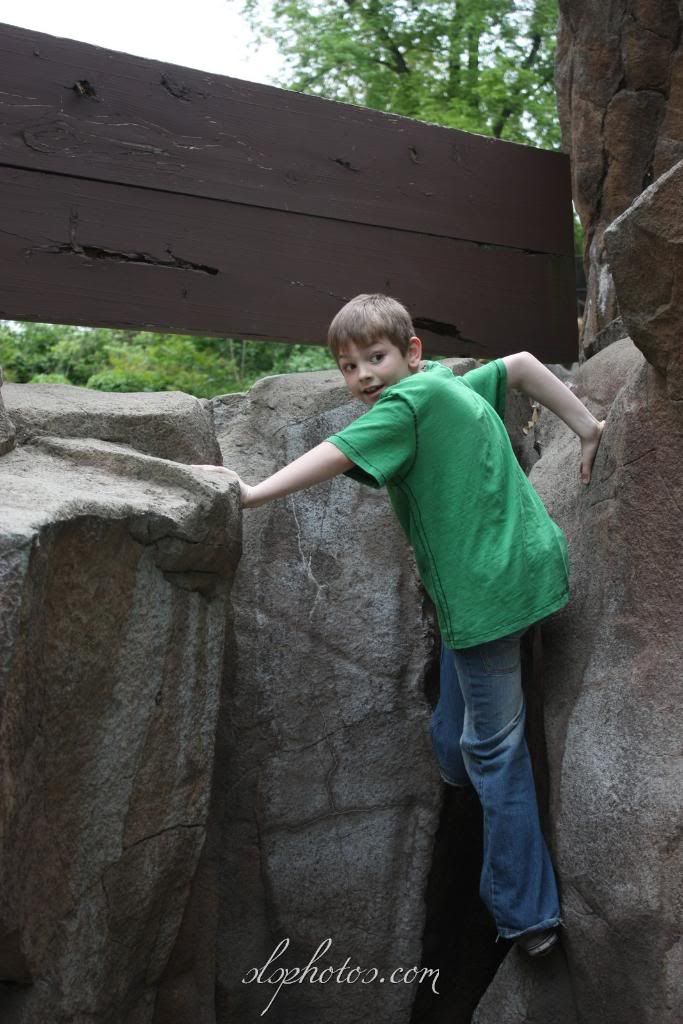 Elise liked Mr. Polar Bear.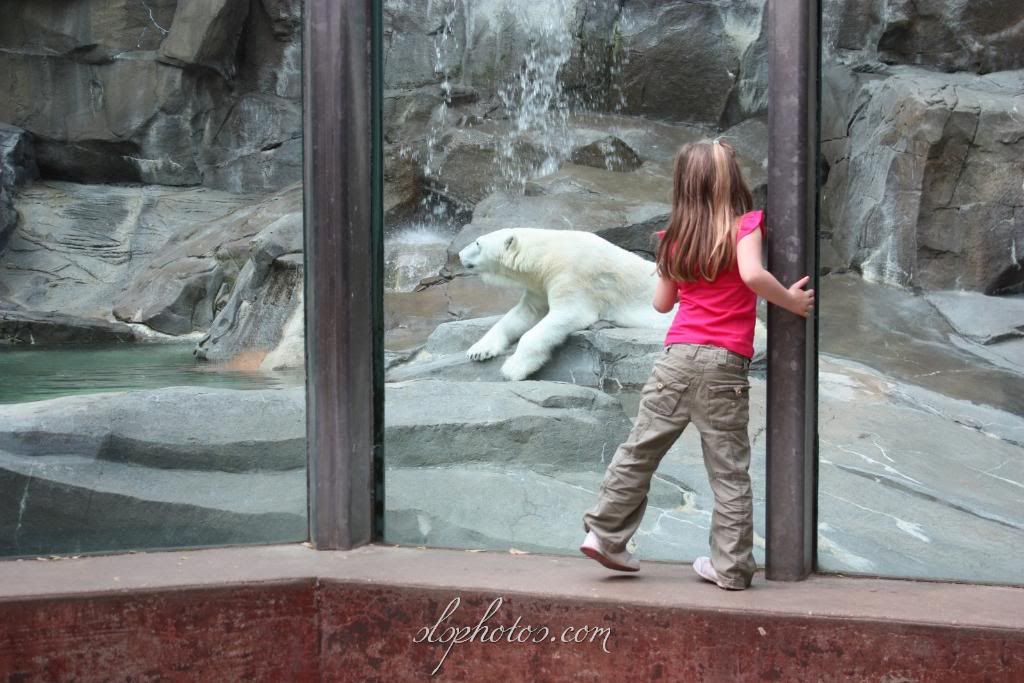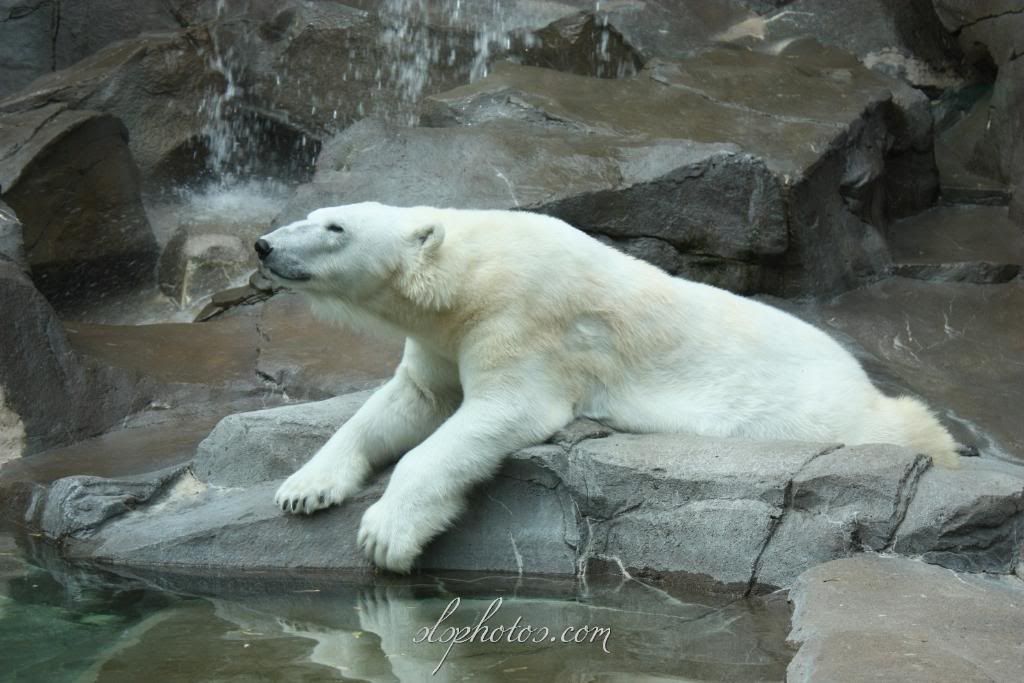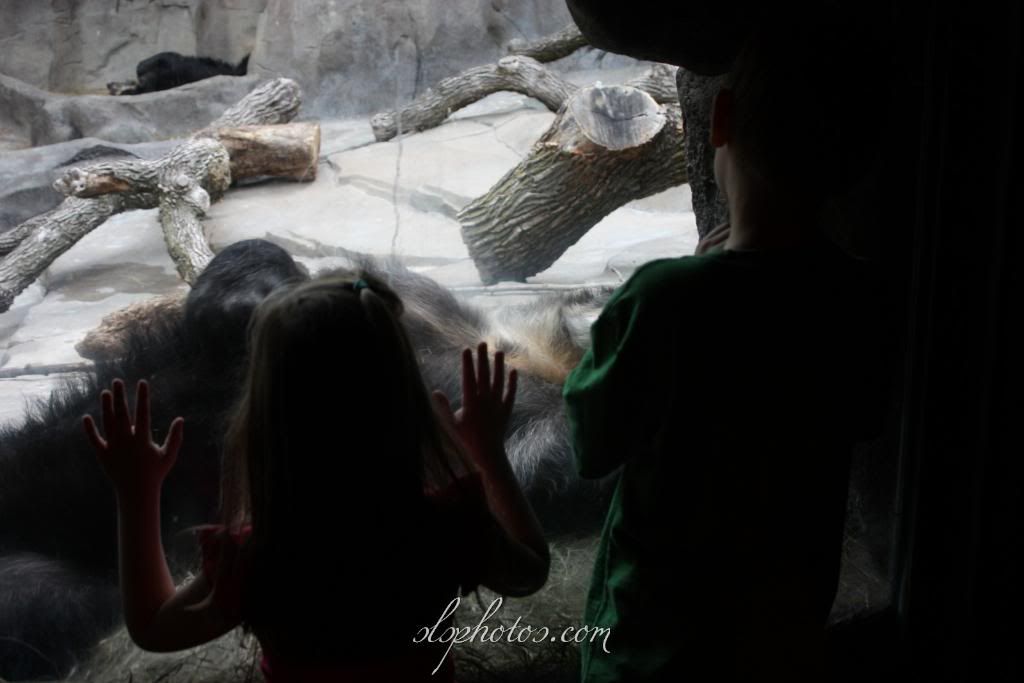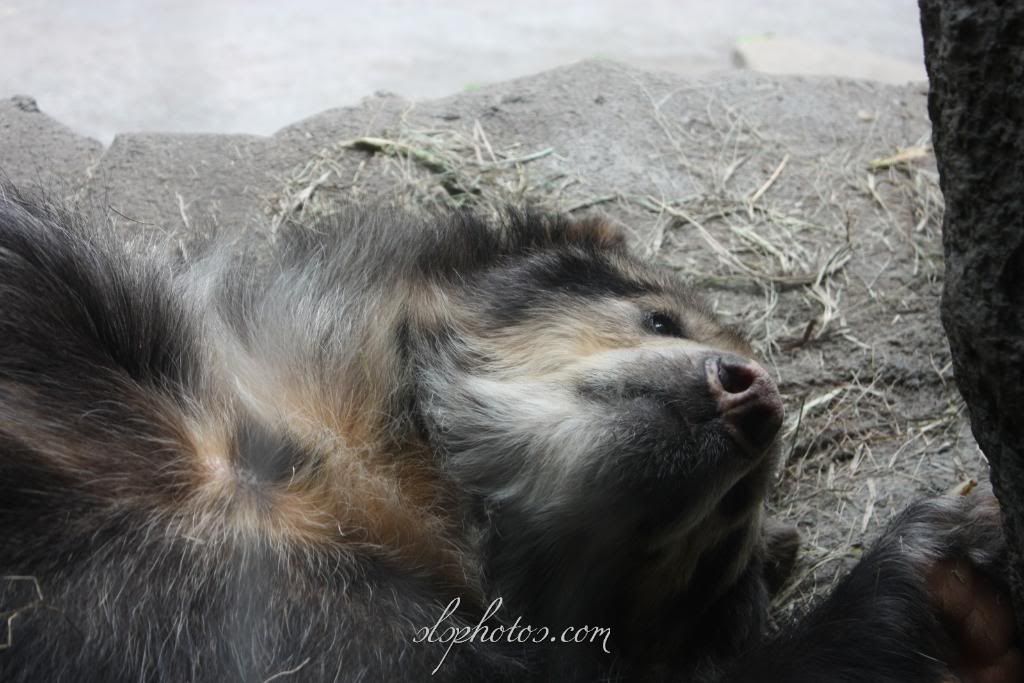 I almost missed this crazy big nest!
Elise and her little friend...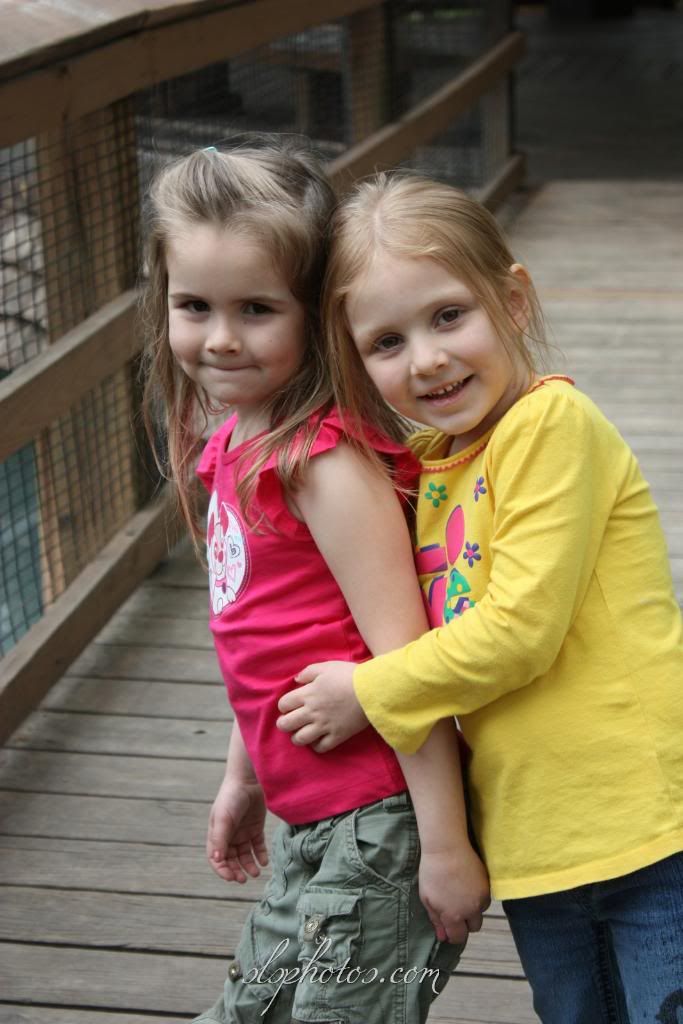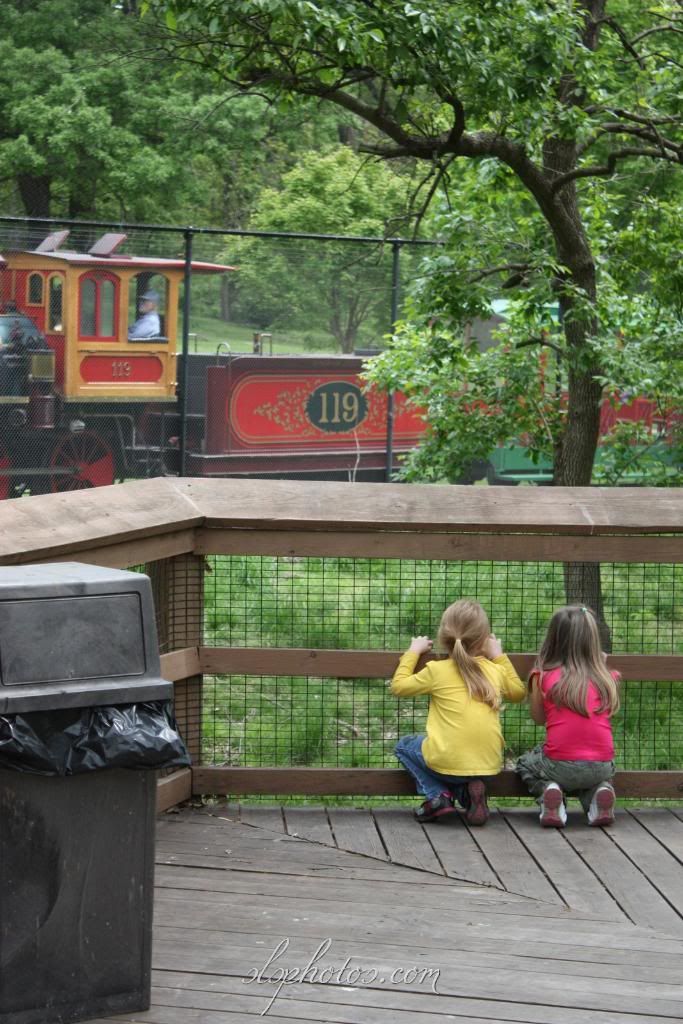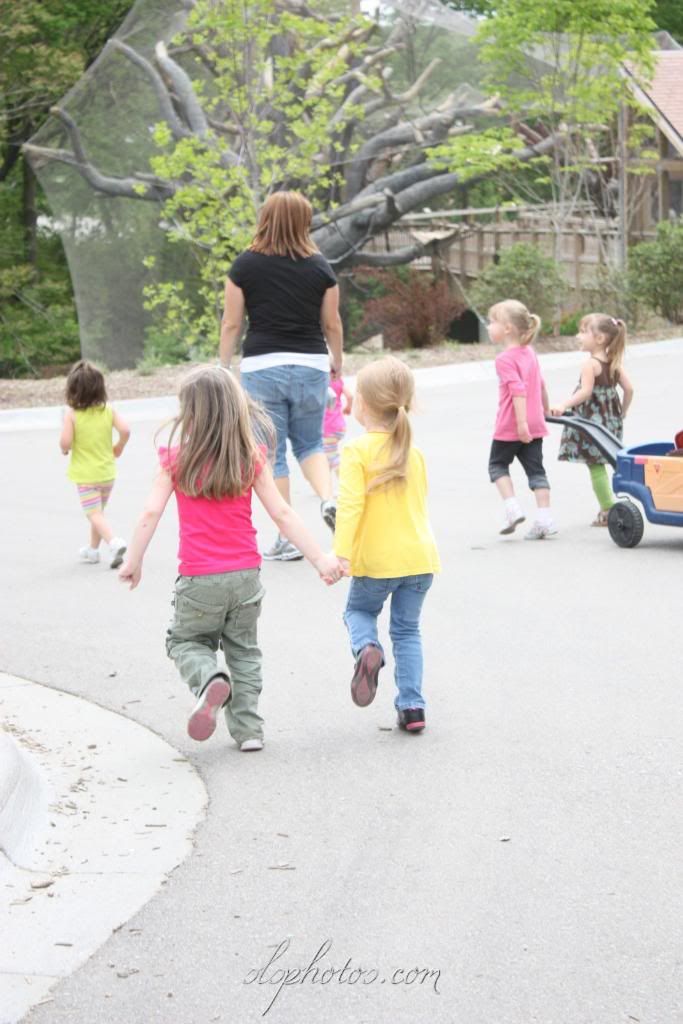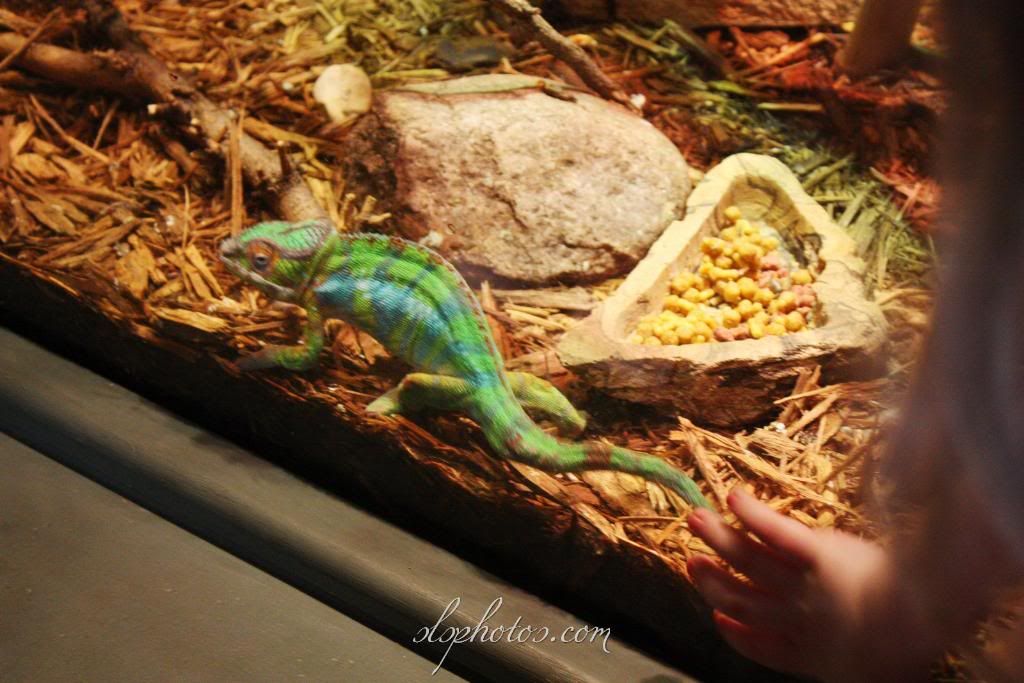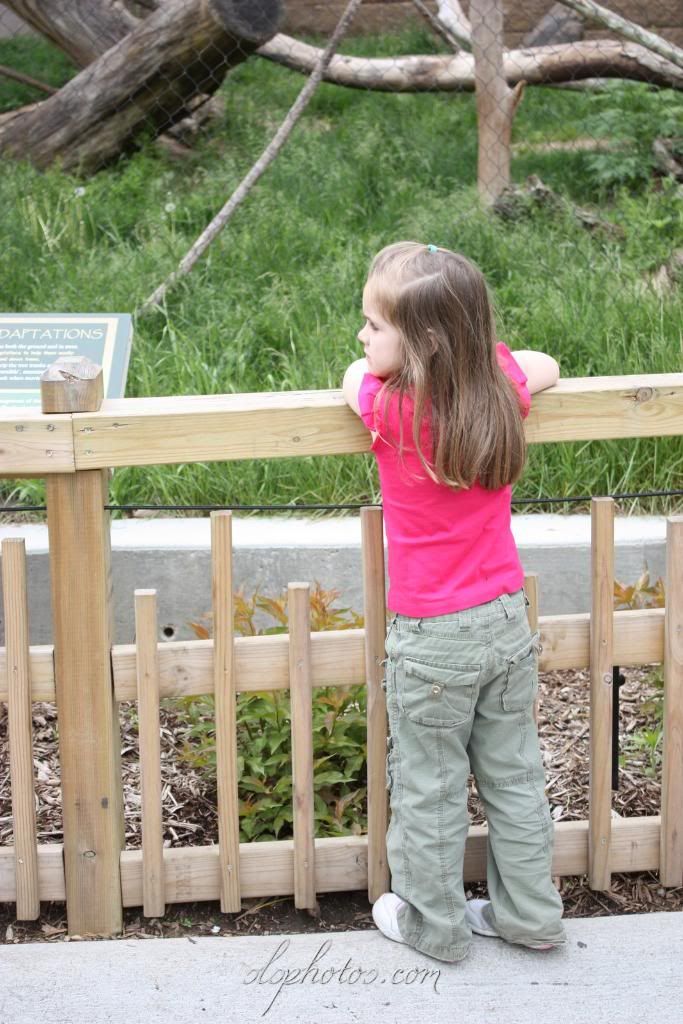 Trevor's favorite animal is the elephant. Unfortunately, the real ones were out of their exhibit.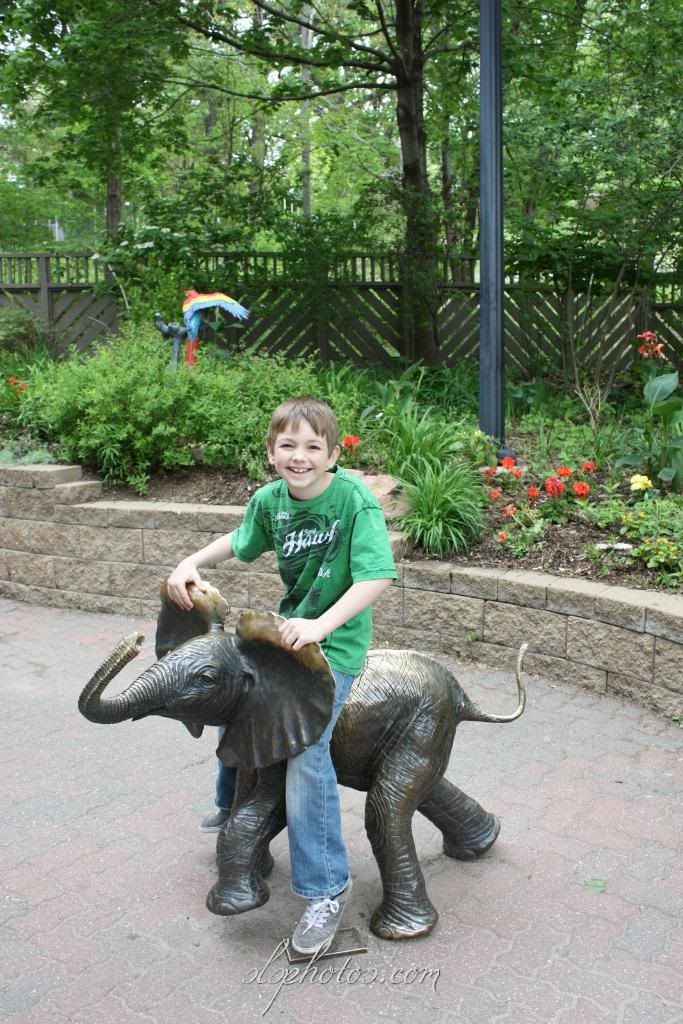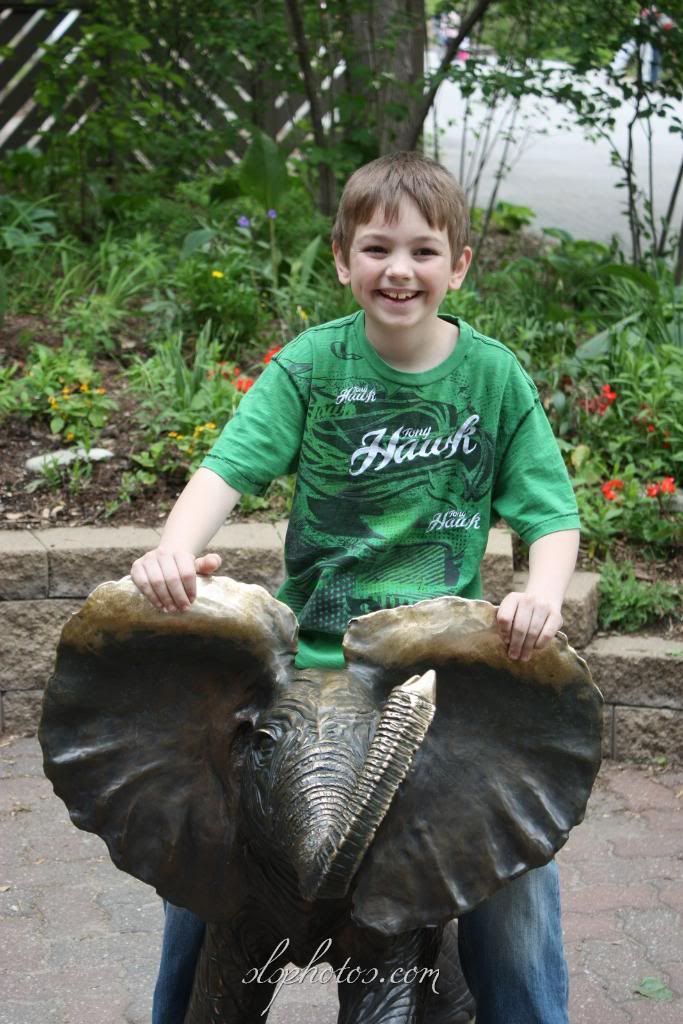 Ladies and gentlemen, we have a pouter!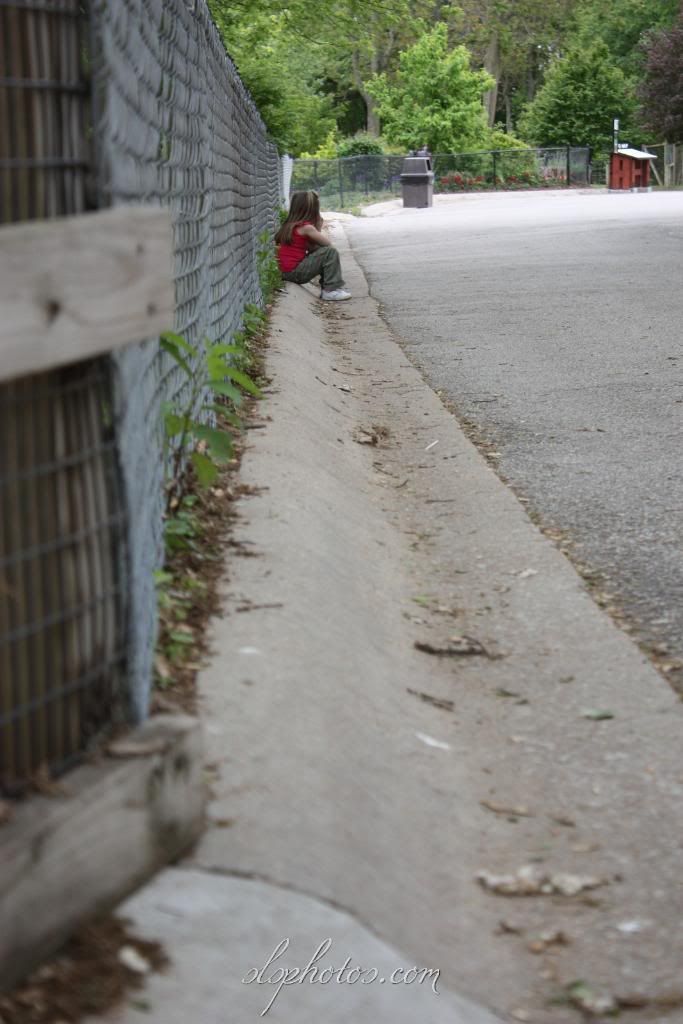 Thankfully, it was short-lived.
What kind of creature is that?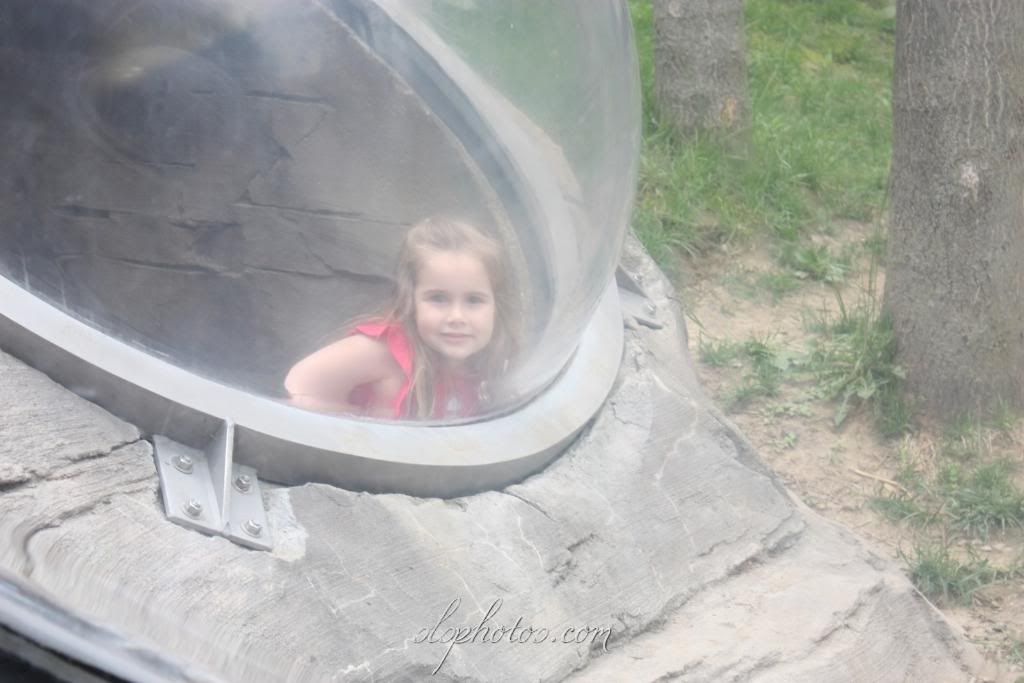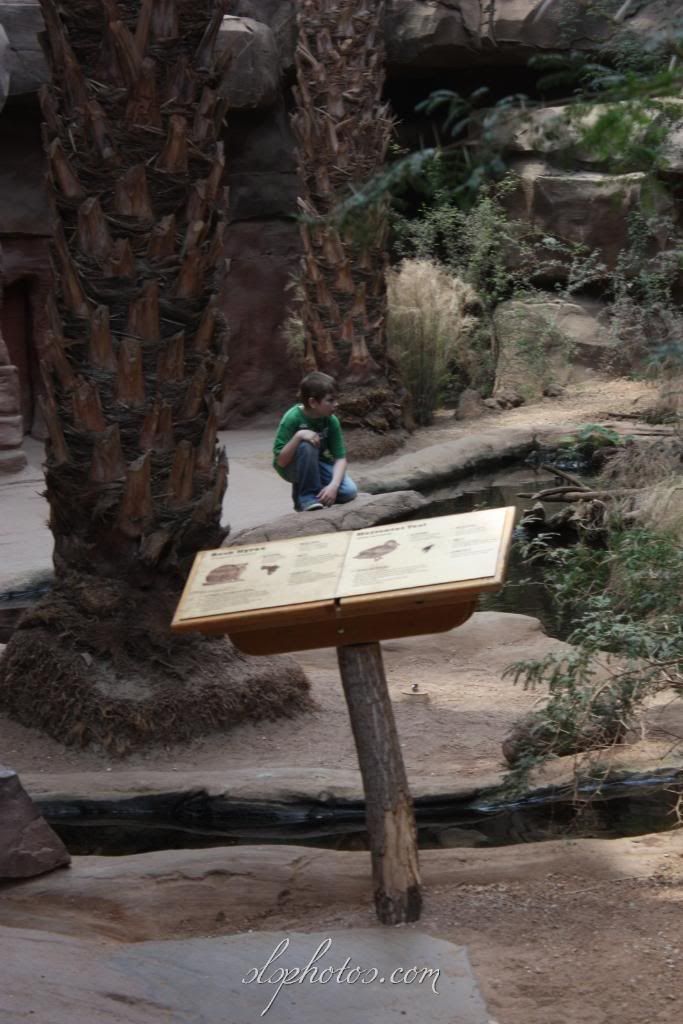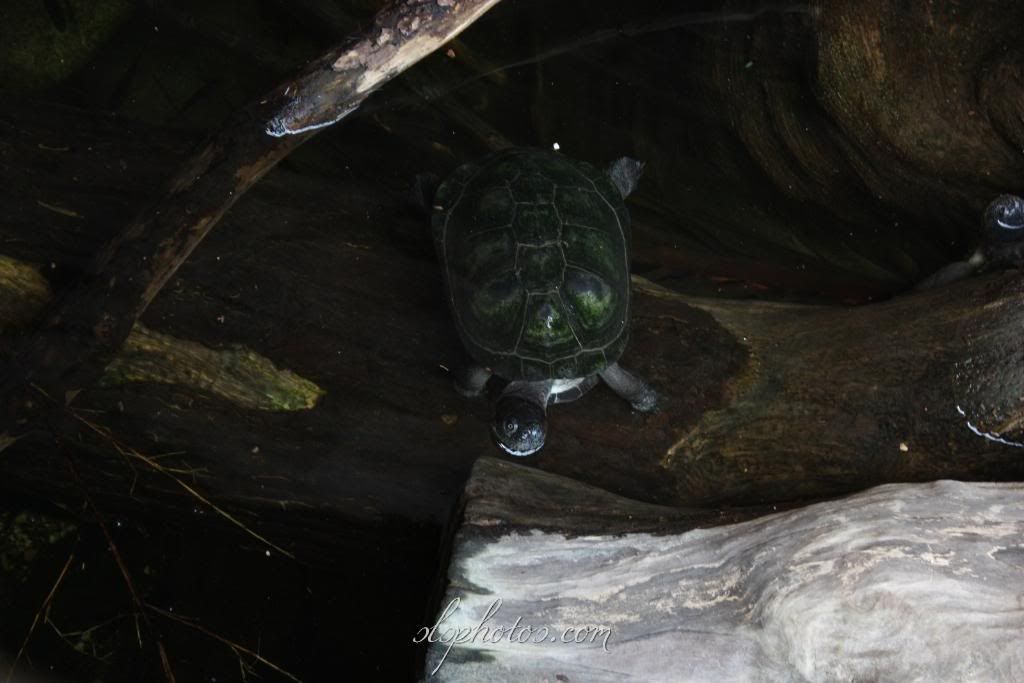 If you want to see a cool snake, and your name is
not
Aunt Nancy, click here:
http://i1131.photobucket.com/albums/m544/slsphotos7/Zoo%20Trip/IMG_8252.jpg
This zoo creature really intrigued me. Notice the female's natural instinct with the vacuum...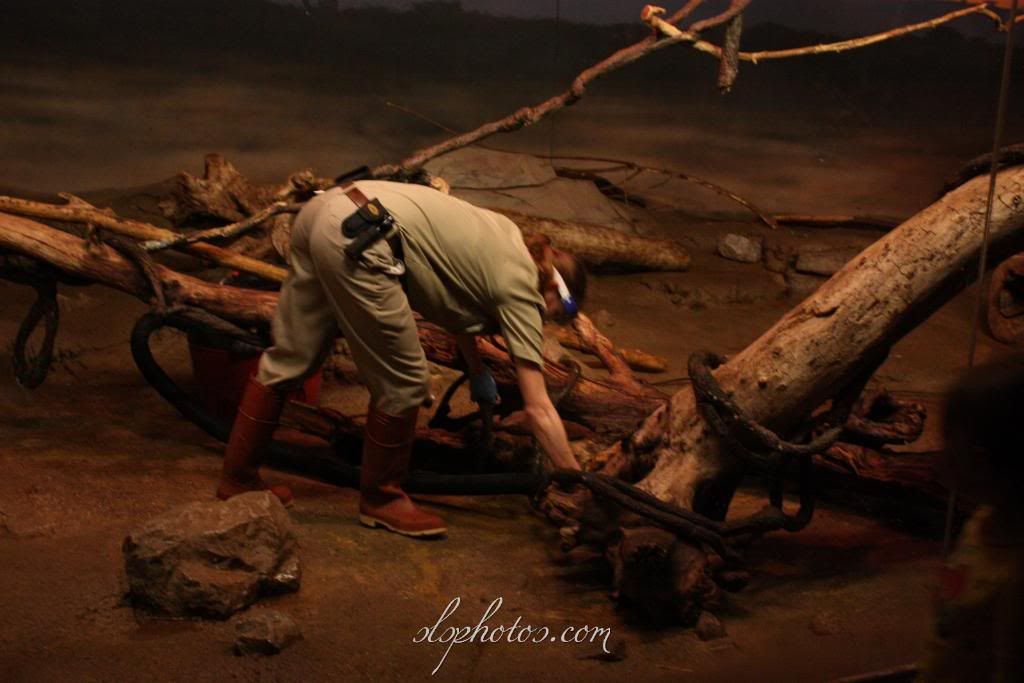 This little fellow looked like he came straight out of a cartoon...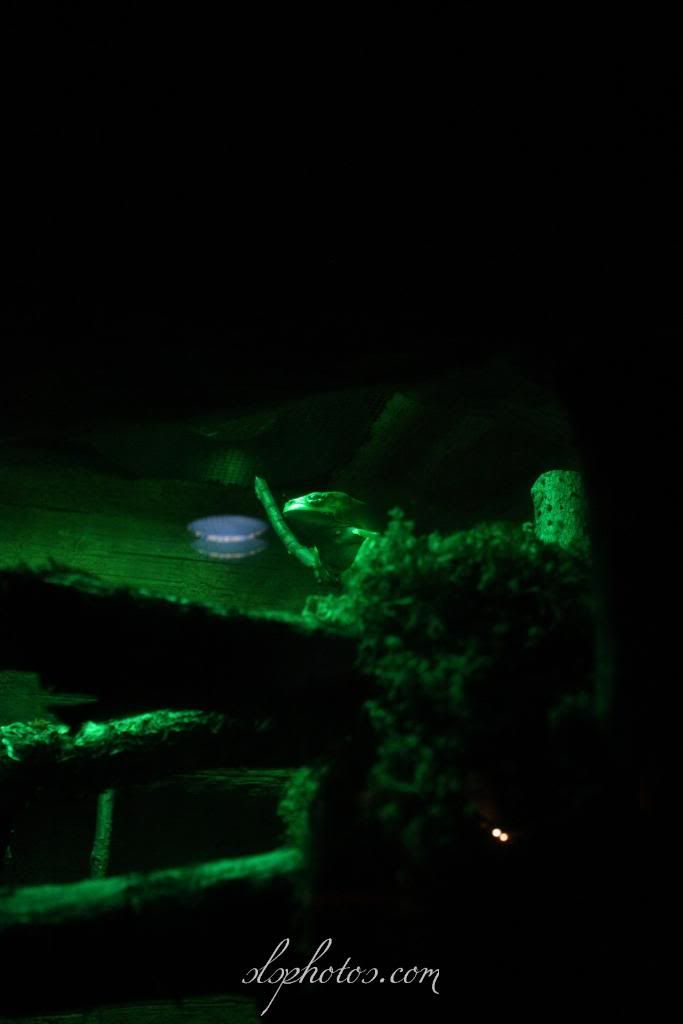 Walking through the swamp...
I wouldn't want to go for a swim with these guys!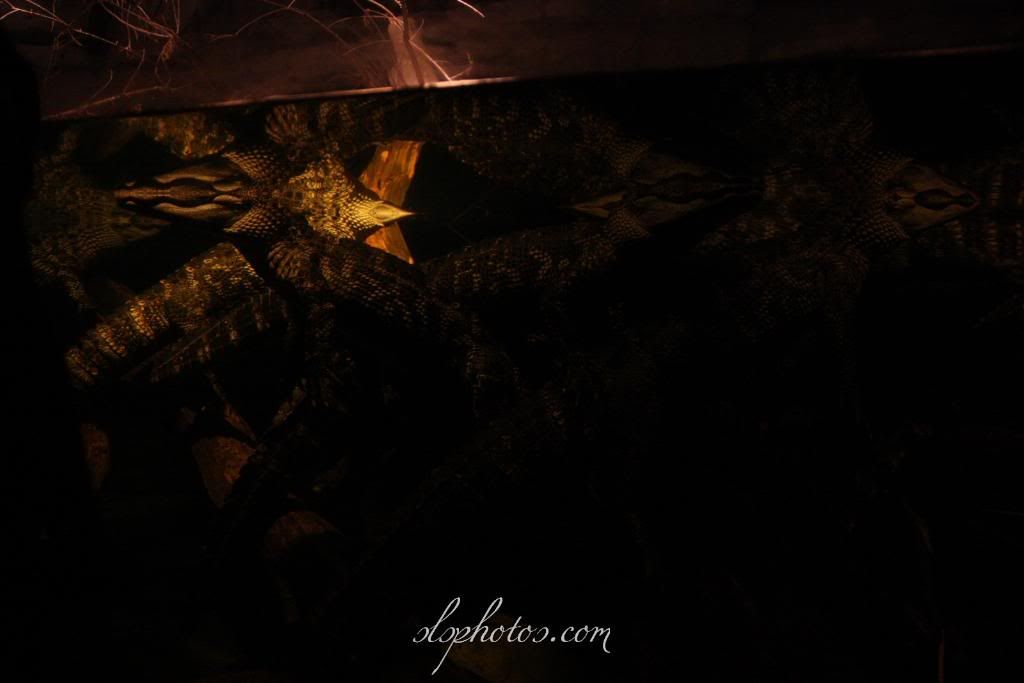 This was a really big beaver. Notice what it's using for a plate: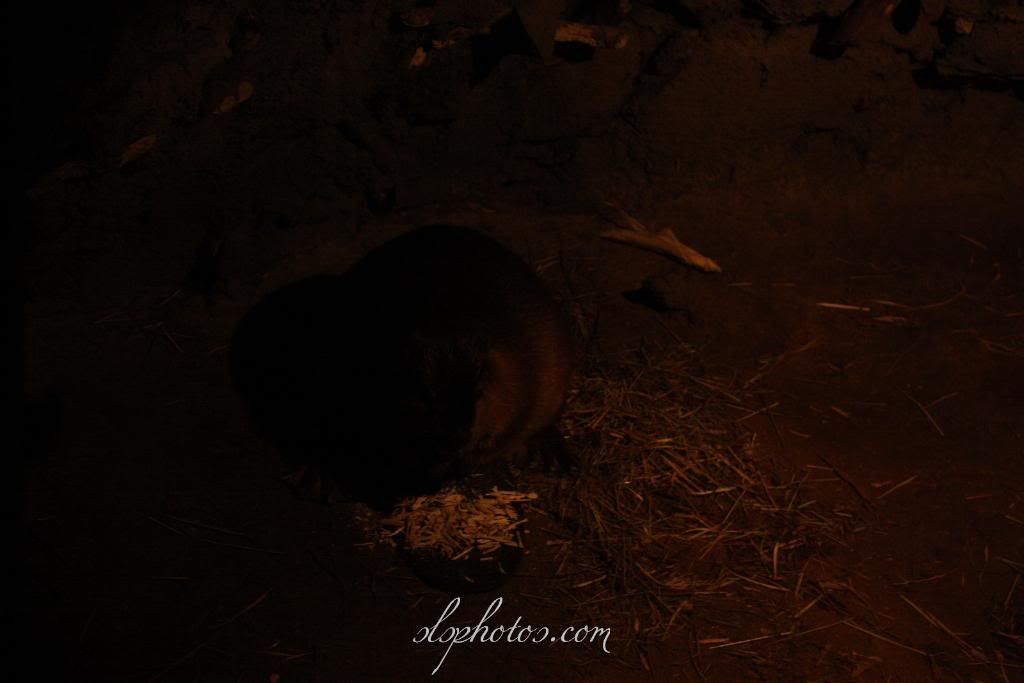 I've always liked white tigers.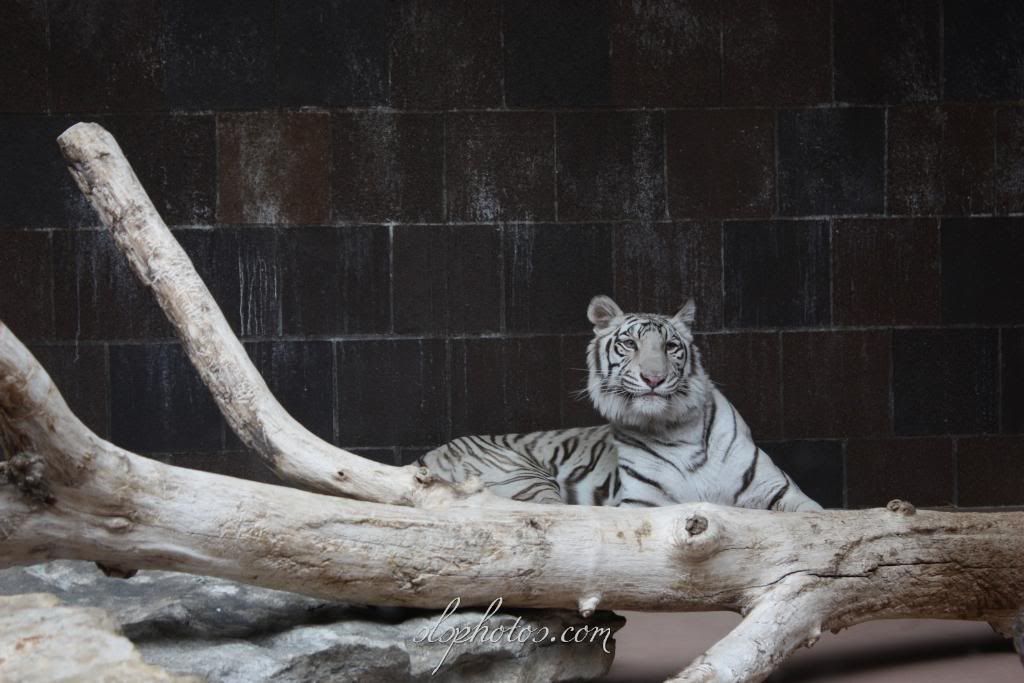 A little too close for comfort...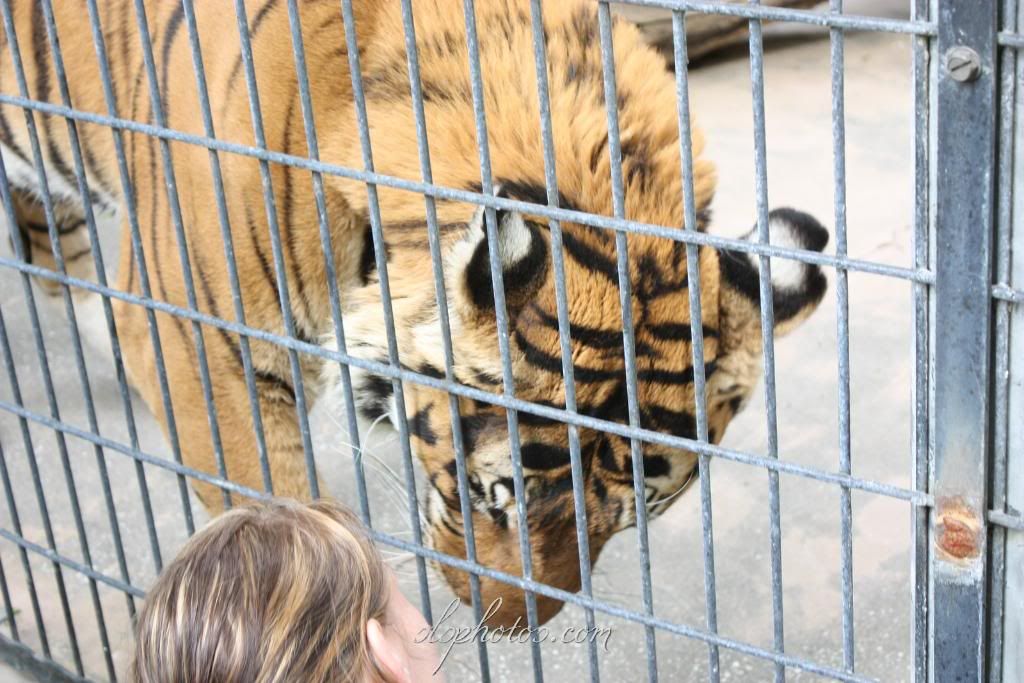 Don't worry, that wasn't Elise!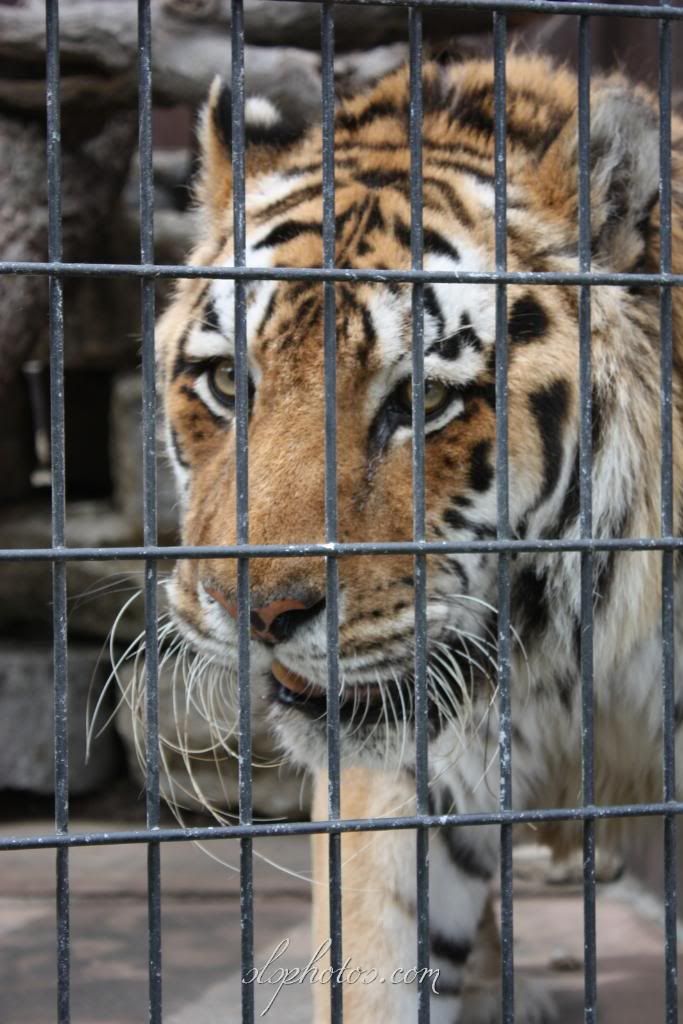 This was what Elise said was her favorite animal to see at the zoo. I think it excited her to see a real lion since 'The Lion King' has been a favorite movie of hers recently.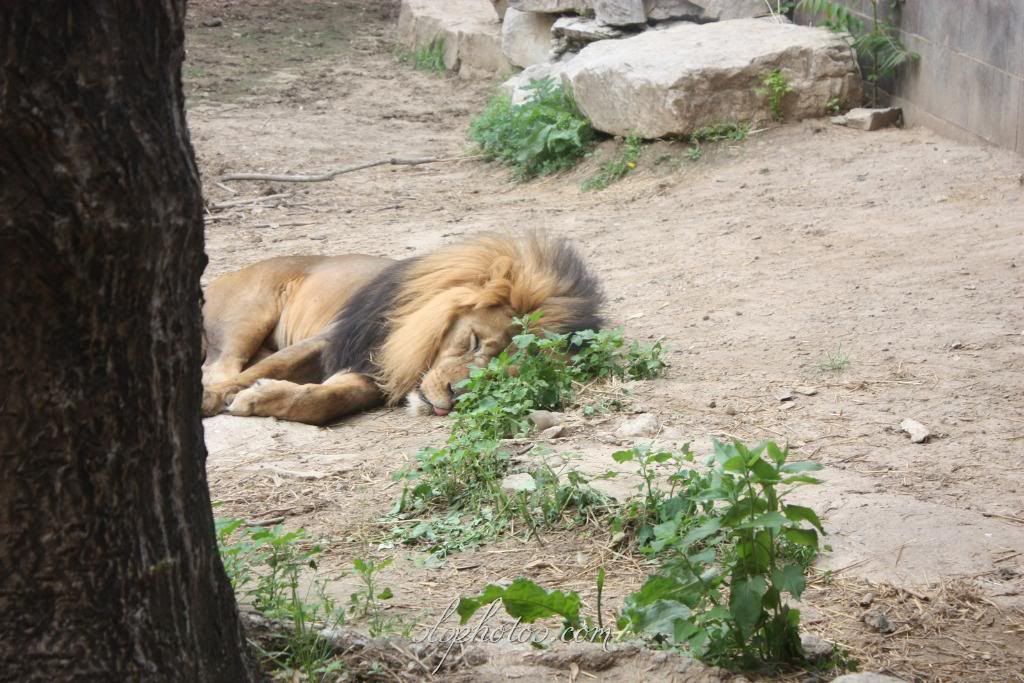 The only peacock I saw to fan its feathers: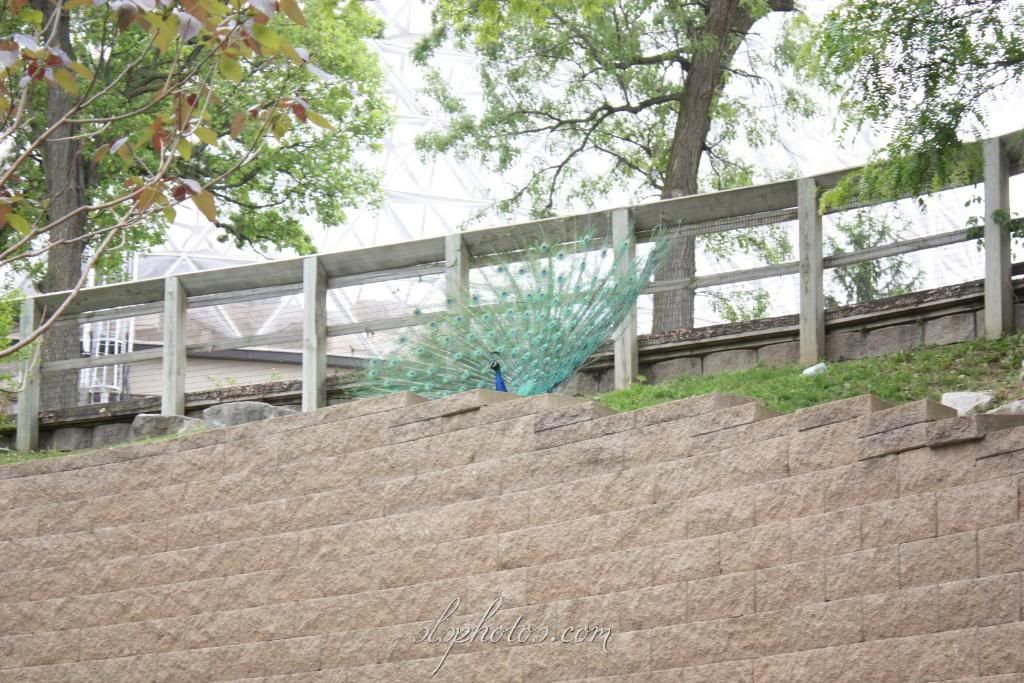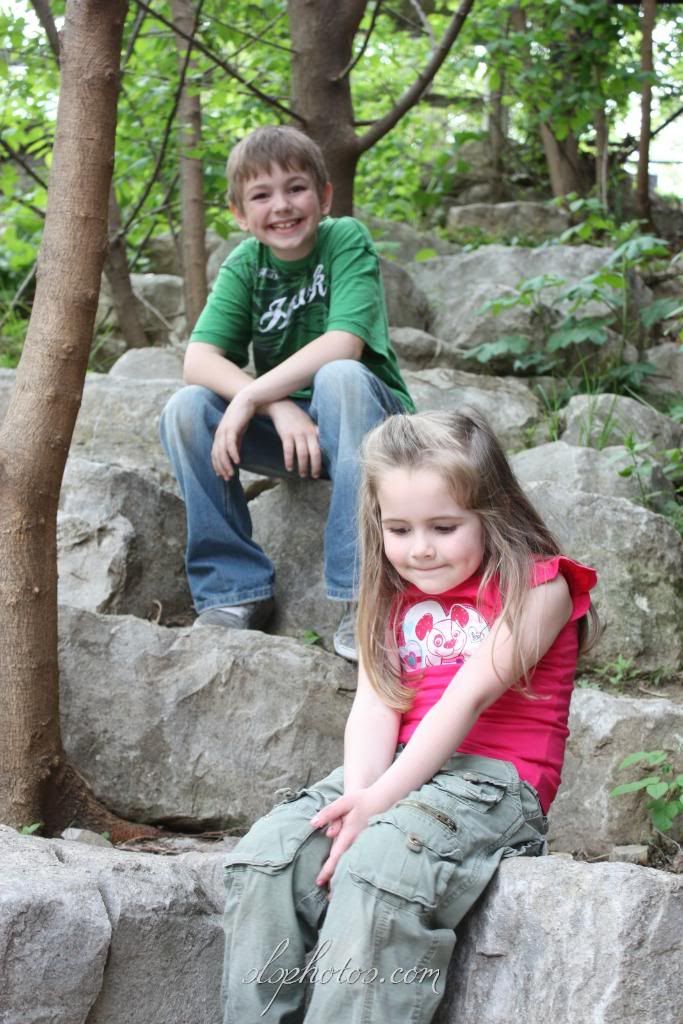 This guy challenged us to a staring contest.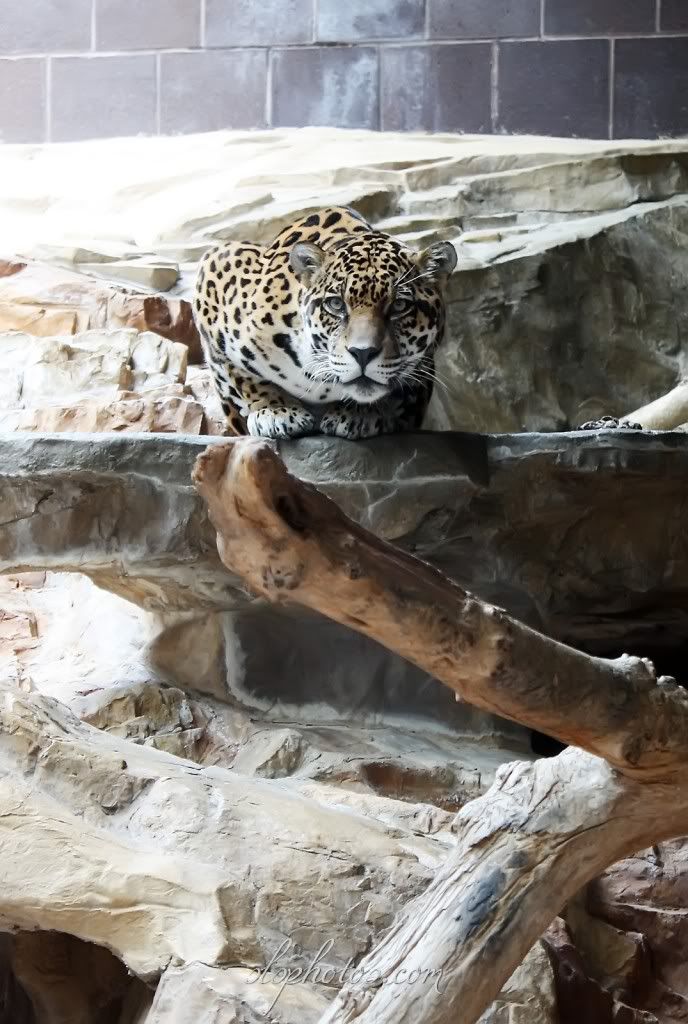 We won.
This guy was my favorite:
Those kids were throwing him popcorn (even though they were told not to), and he actually caught a couple kernels.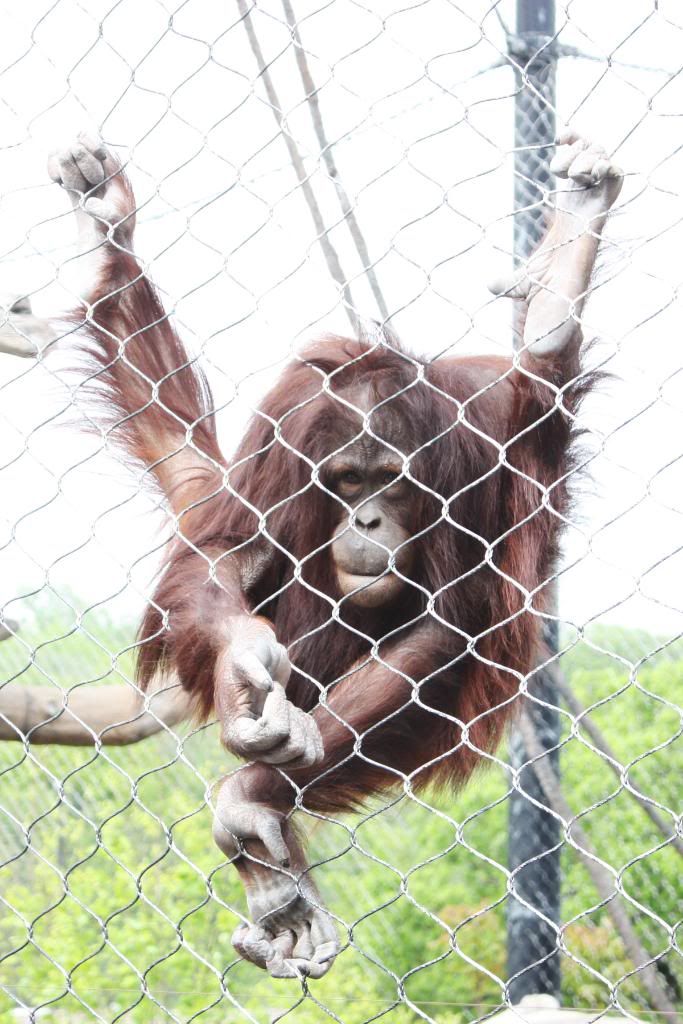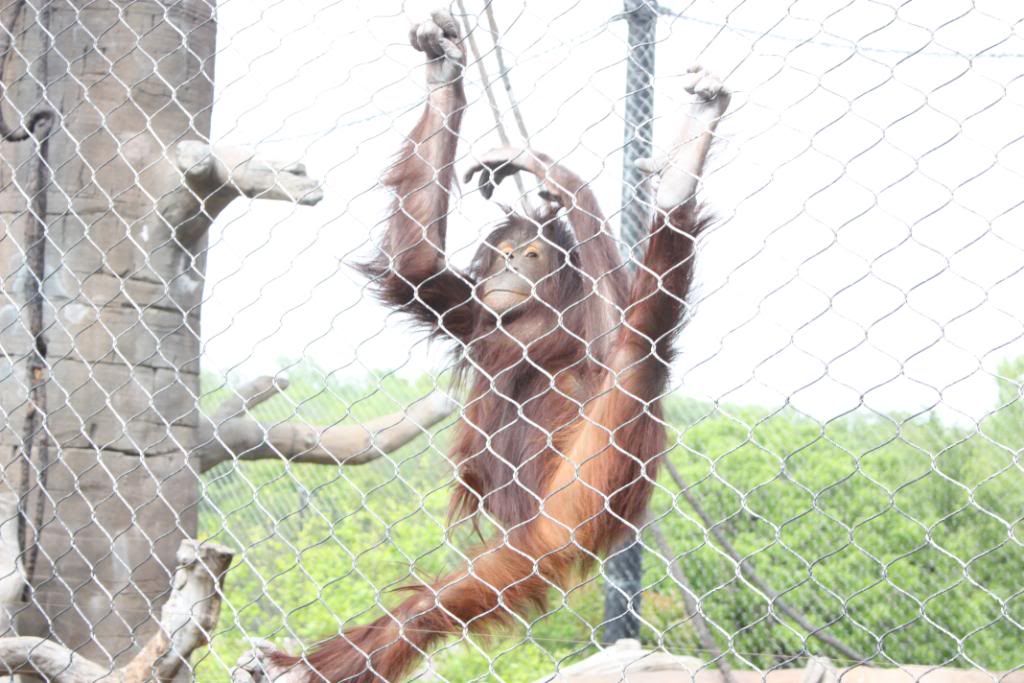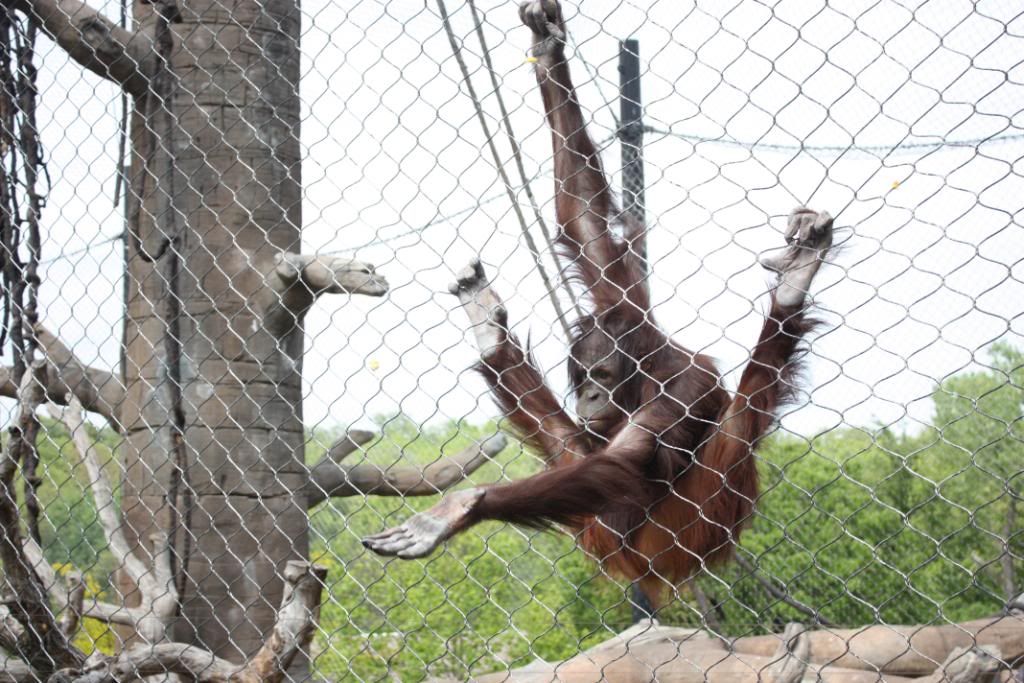 And, what he missed, this guy stretched to get...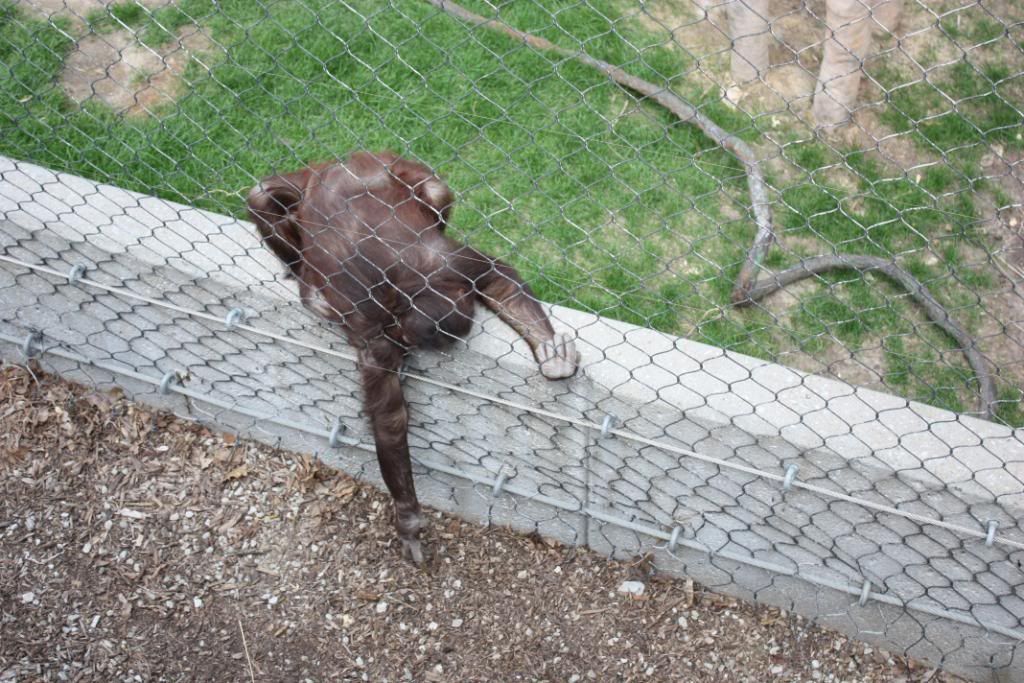 Look! A giraffe! ;)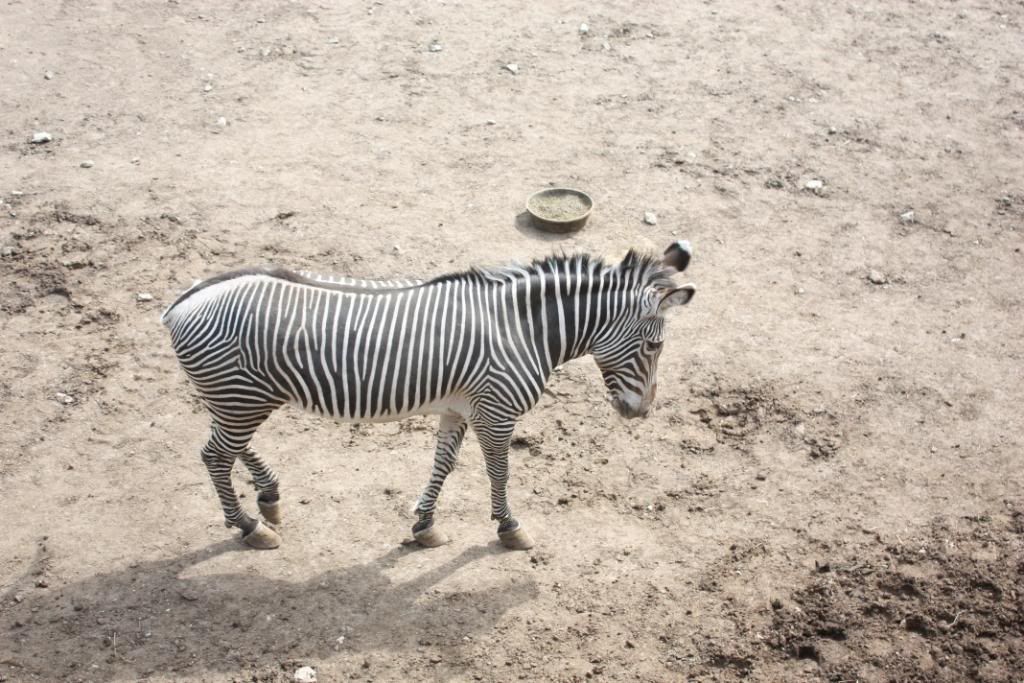 Elise loved the train rides.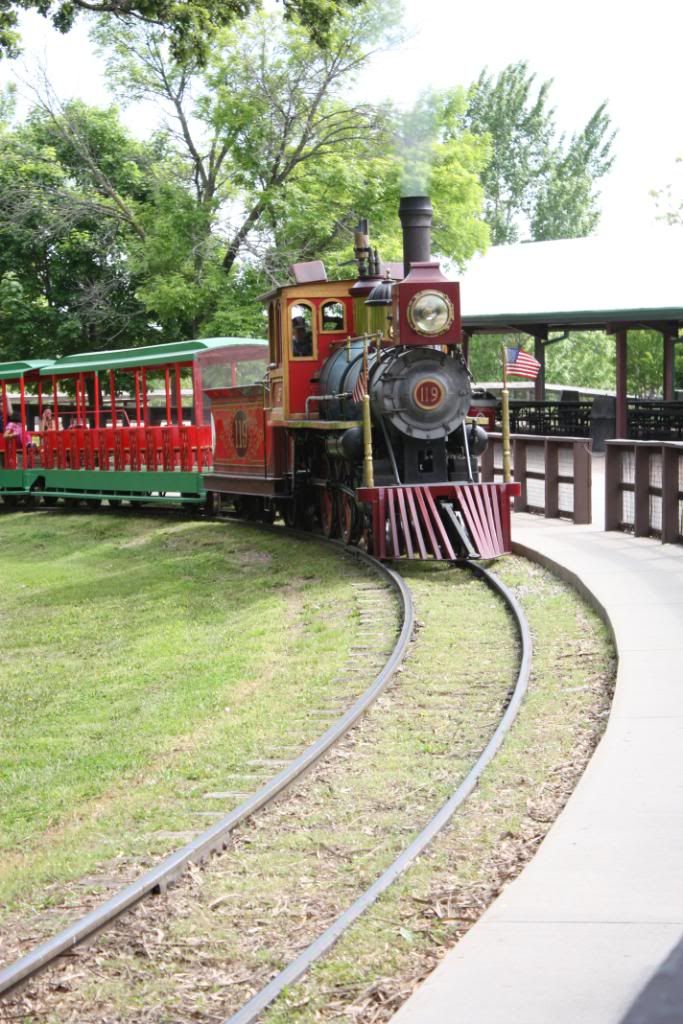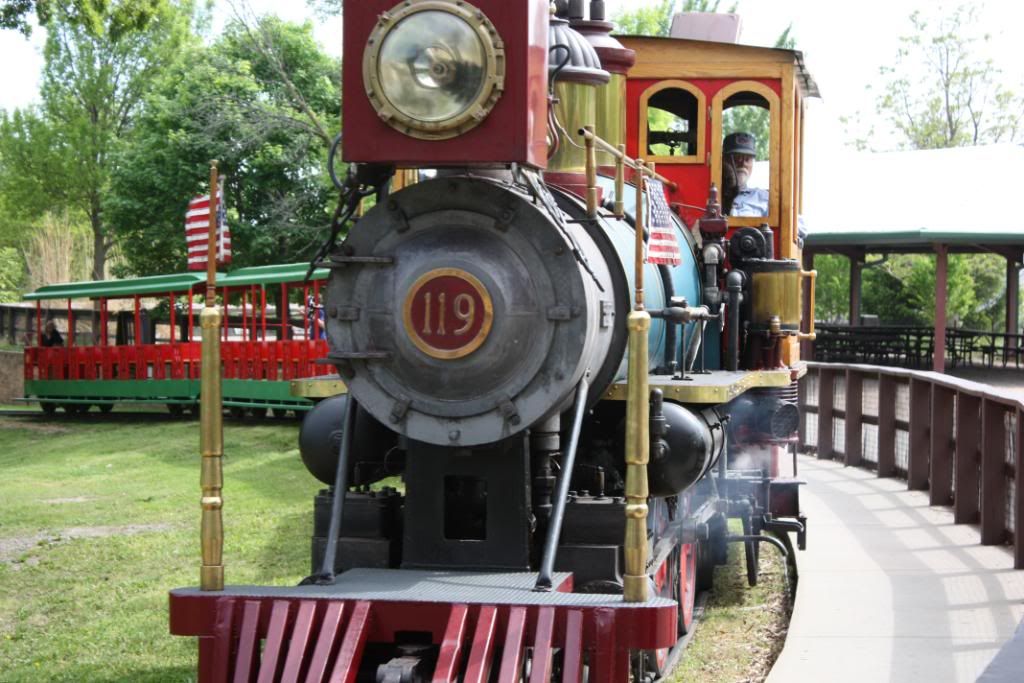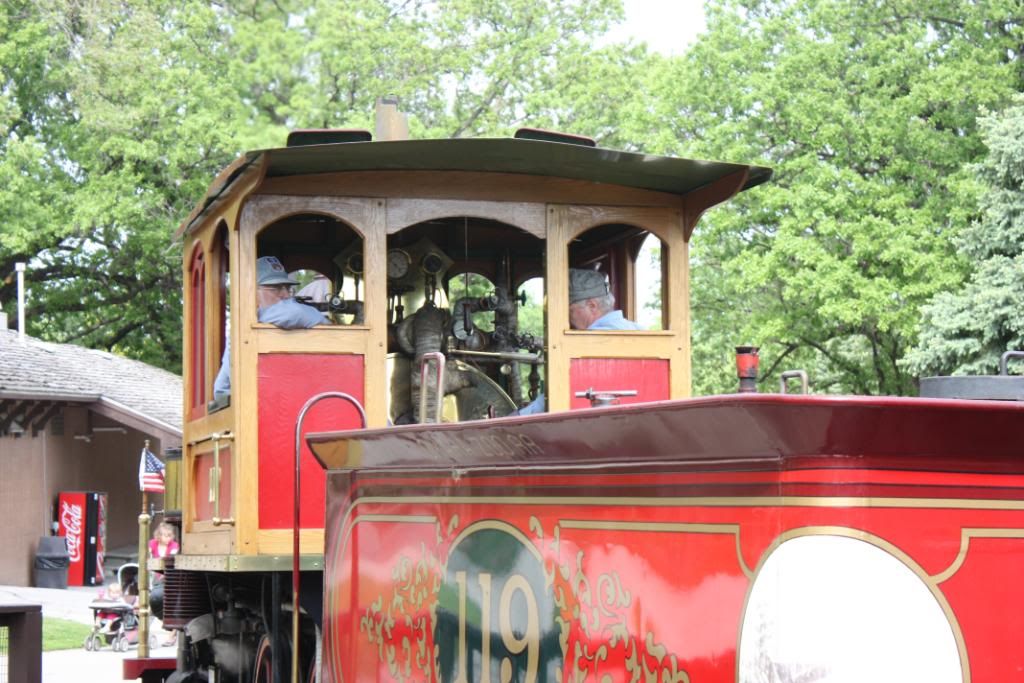 Aww...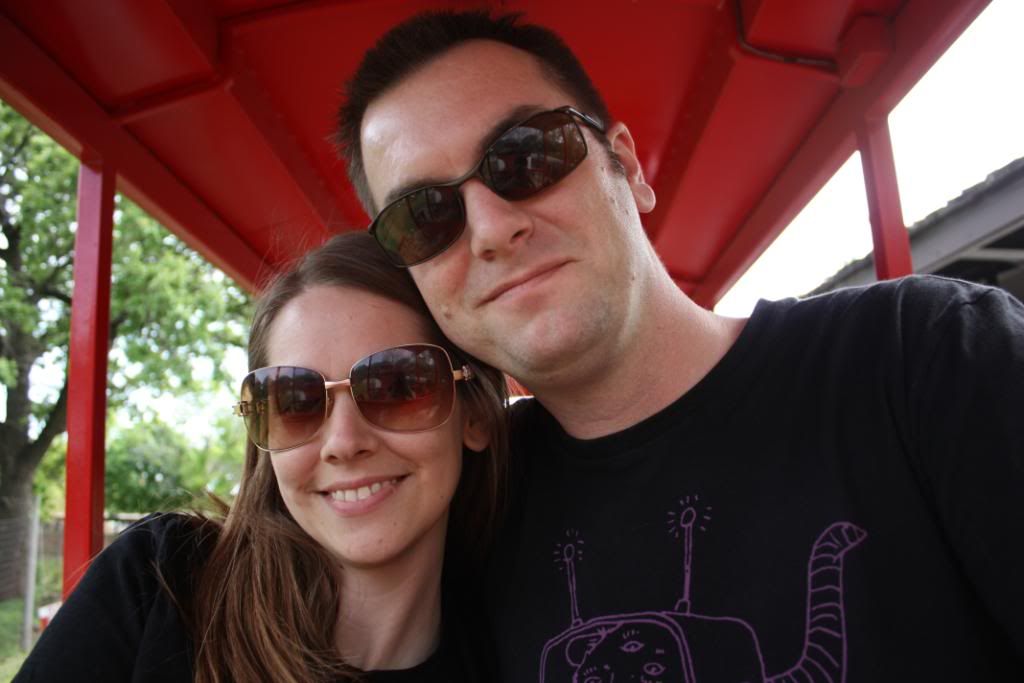 Trevor was thirsty on the train, and all we had was my Coke. In case you're wondering, yes, he opened that bottle, and yes, it sprayed.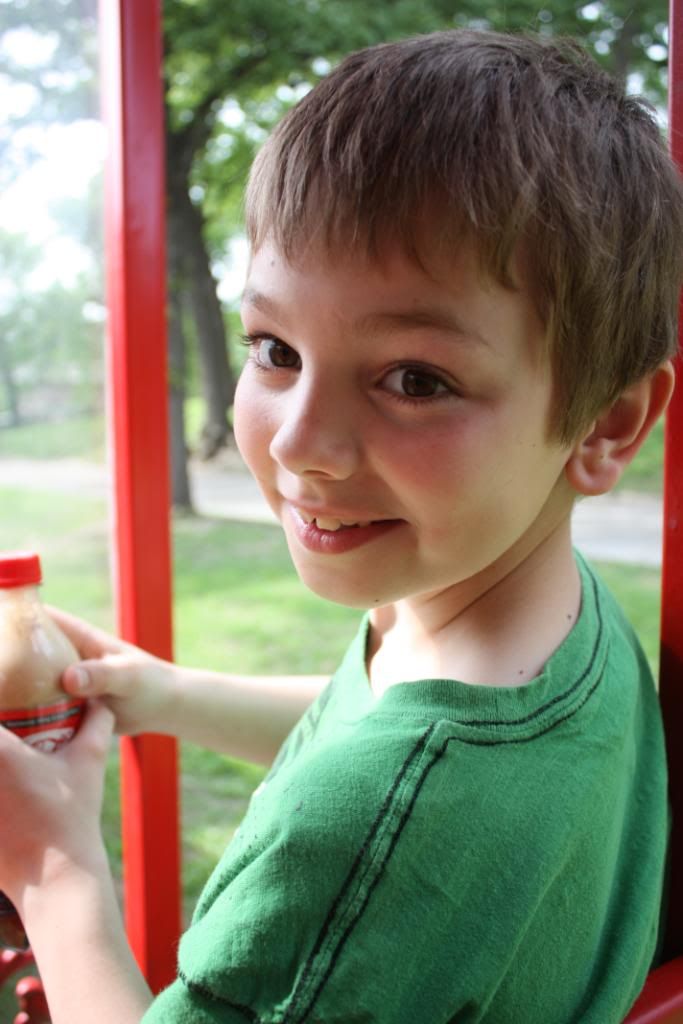 And, of course, Elise wanted a drink of it, too.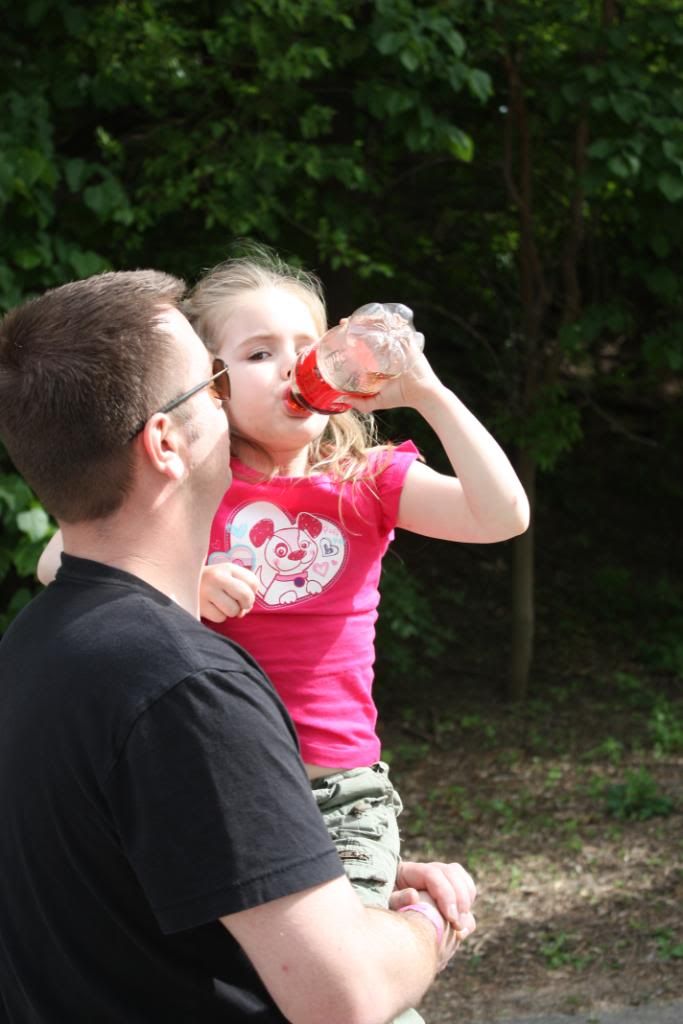 A beautiful peacock that almost pecked my lens when I got too close, and hit me with its feathers when it tried to get away from me.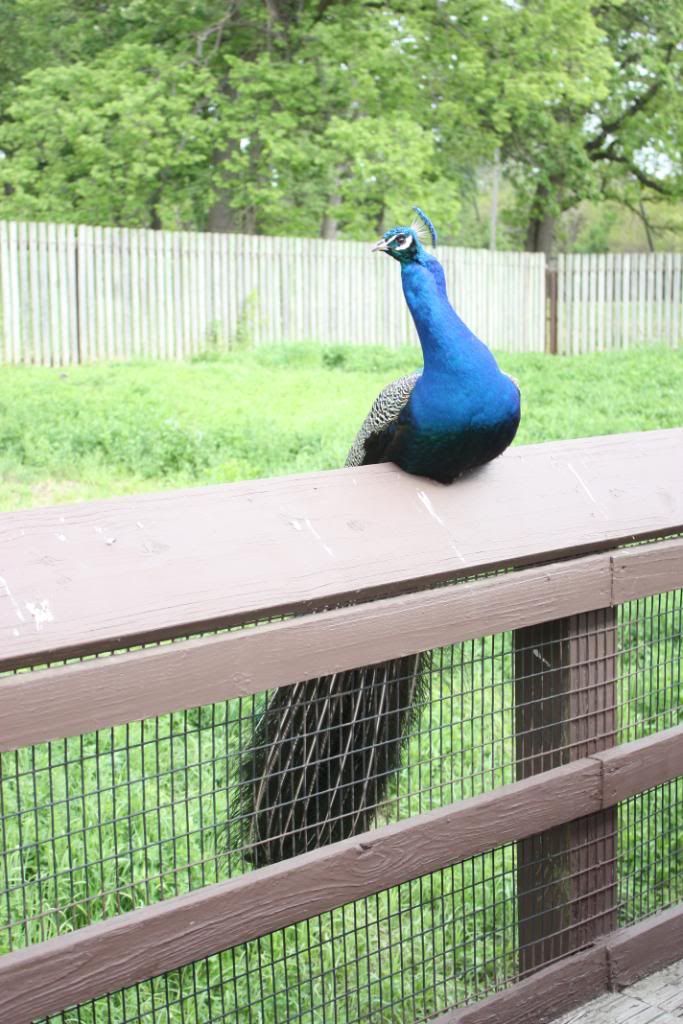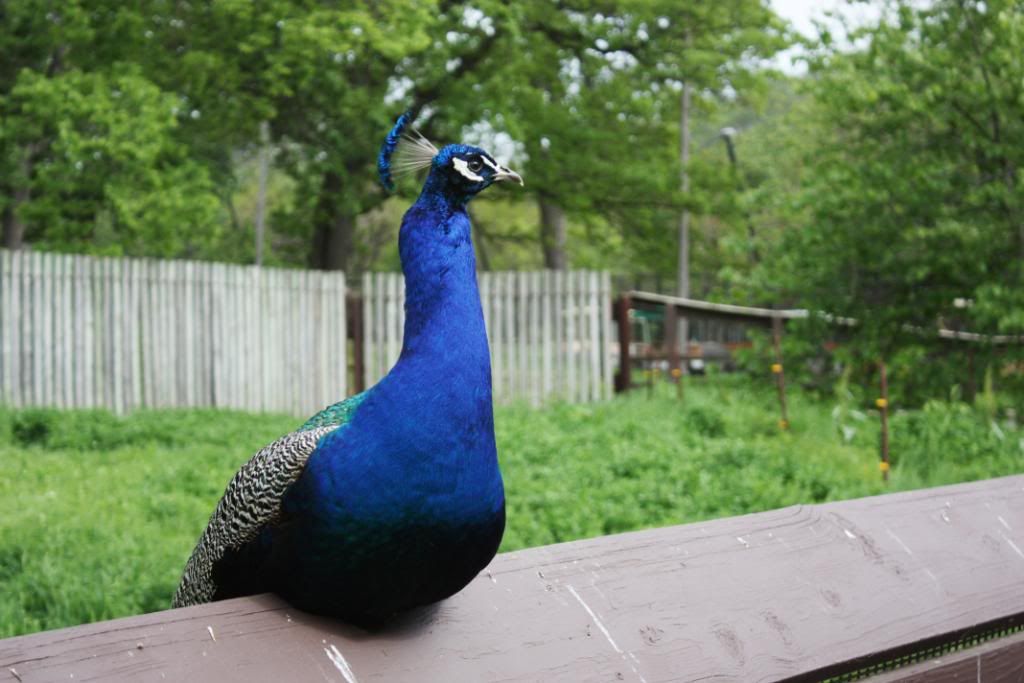 I think Elise was out hard by the time we even left Omaha!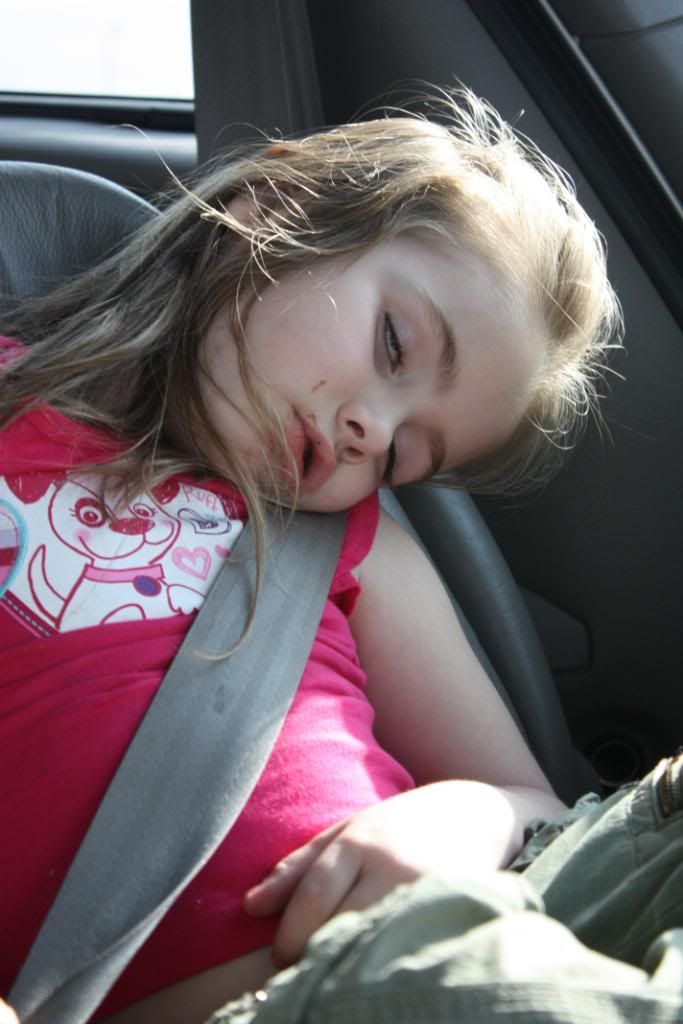 We all had such a fun day at the Henry Doorly Zoo!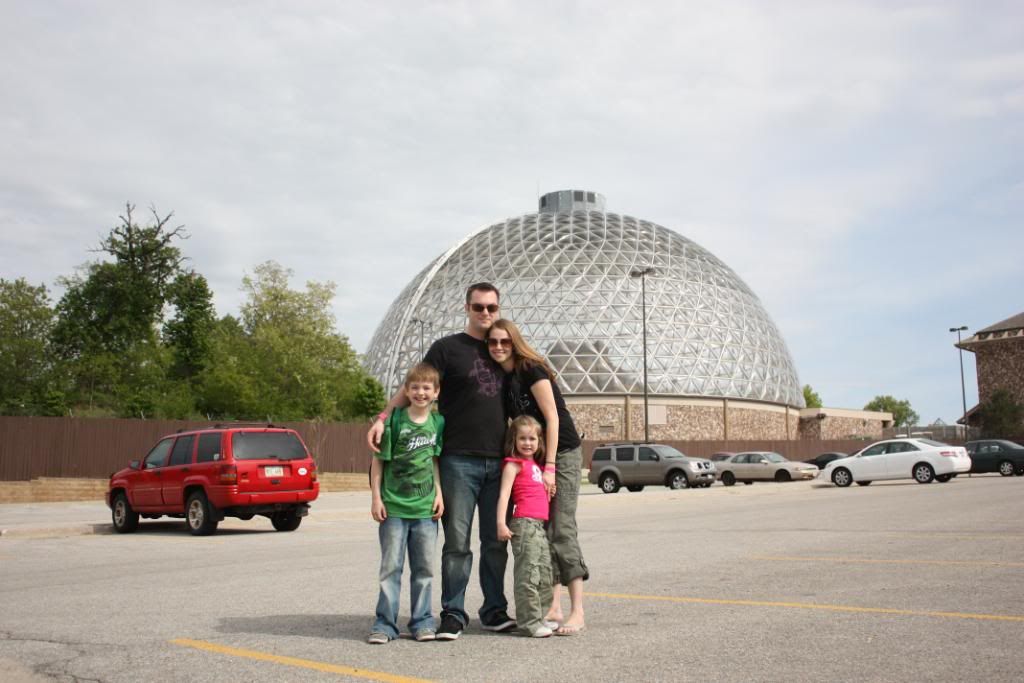 In case you're wondering, it is still May 27th. That means I actually made a post in one day (though, not one sitting).
Next up: Trevor's first baseball practices. But not today.