Can you guess what we did this past Sunday?
Here are a couple of hints: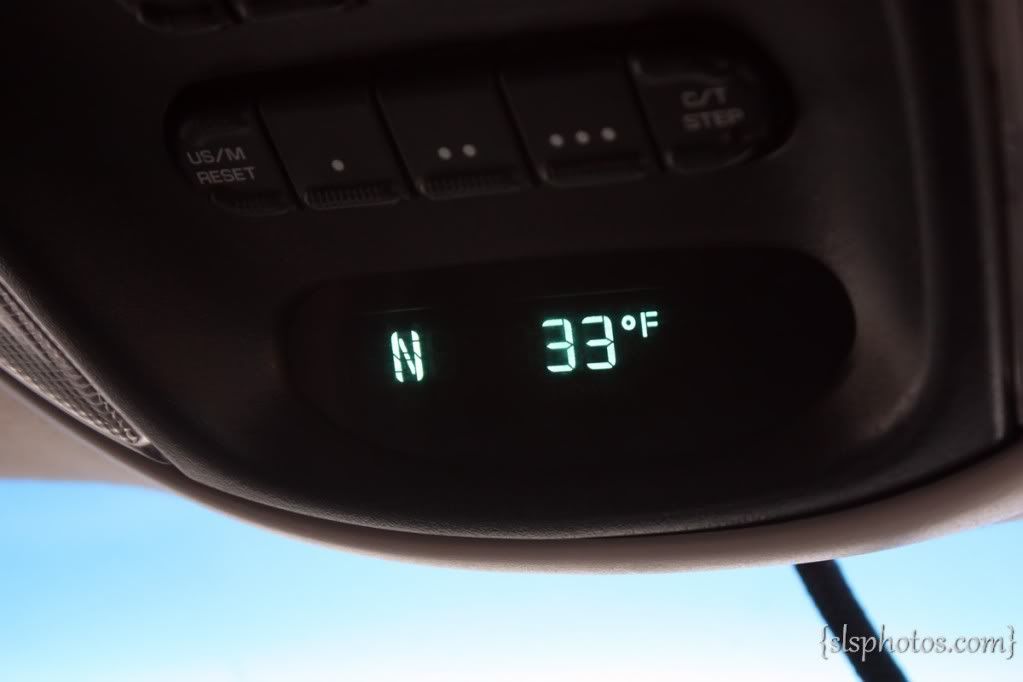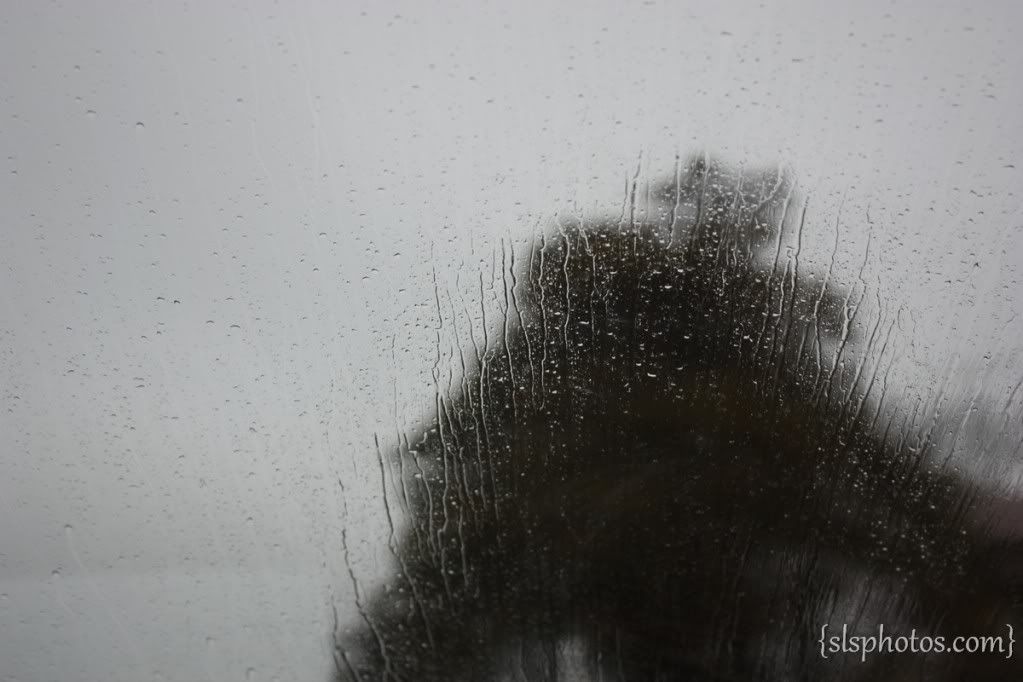 If you guessed playing in 33° rain, you are totally wrong.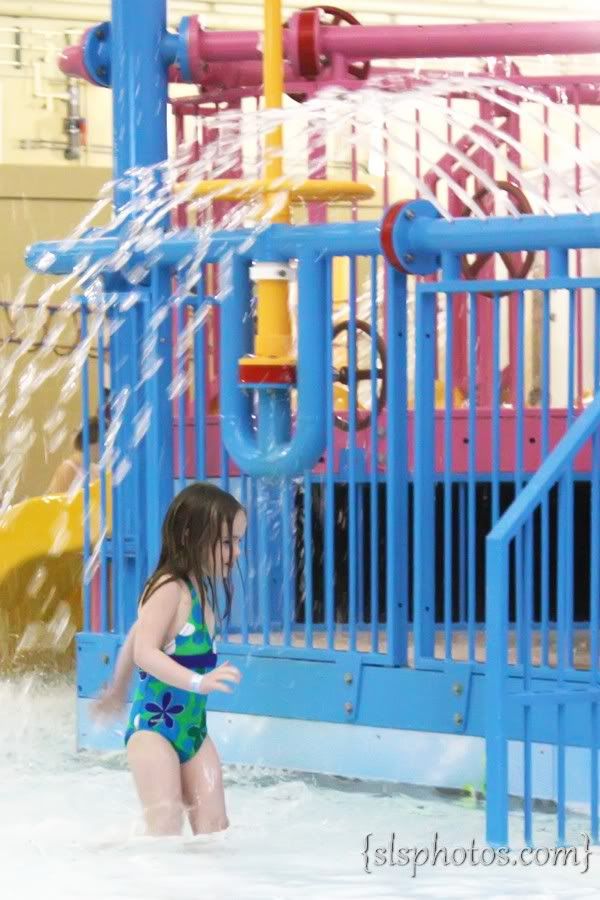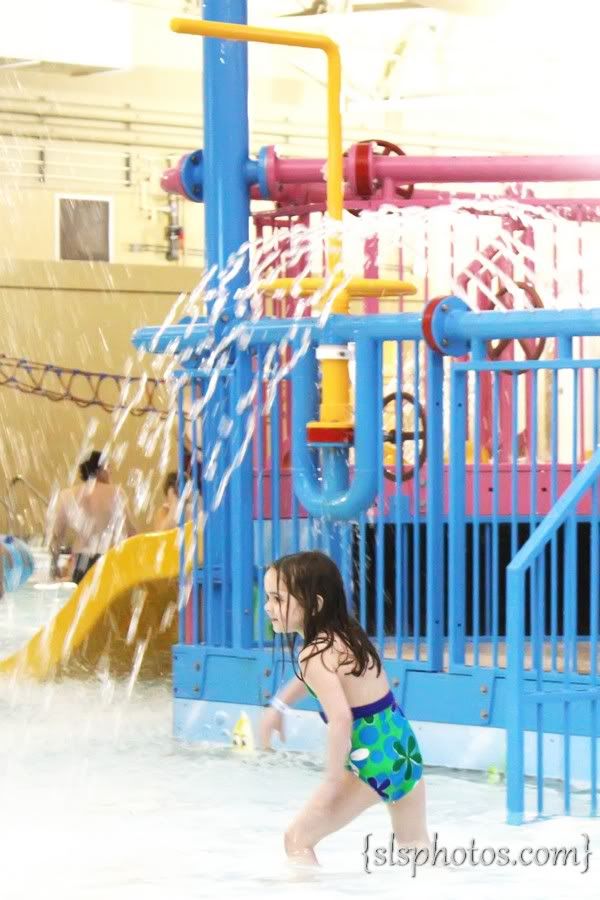 Sunday, we took the kids to King's Pointe indoor water park. It's only $5/person on Sundays, and with a big family like ours, we take advantage of deals like that for these kinds of family outings!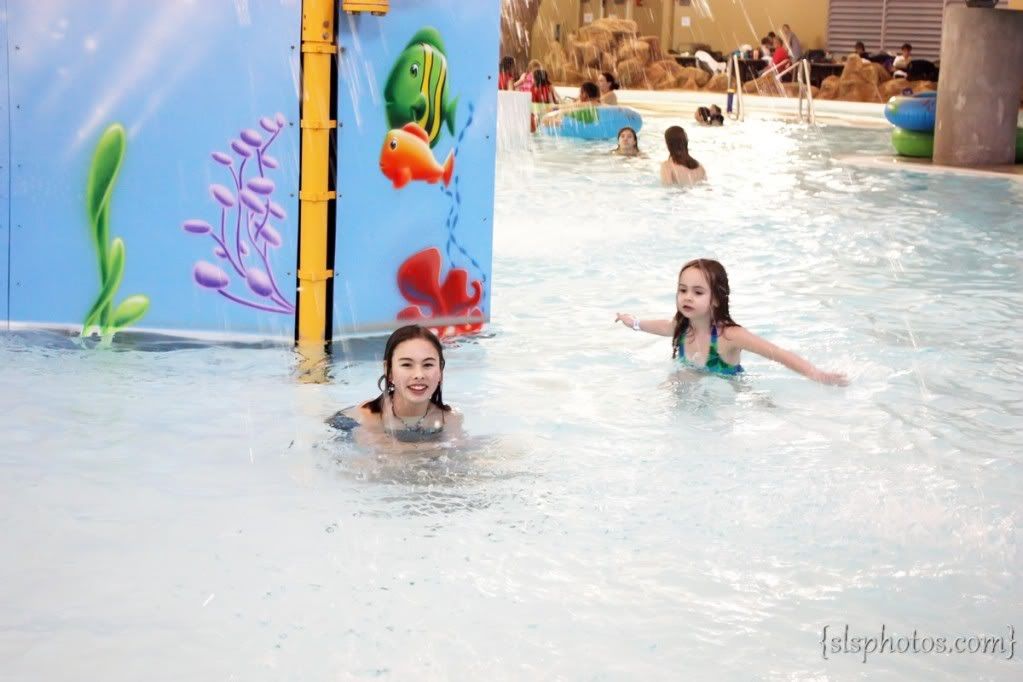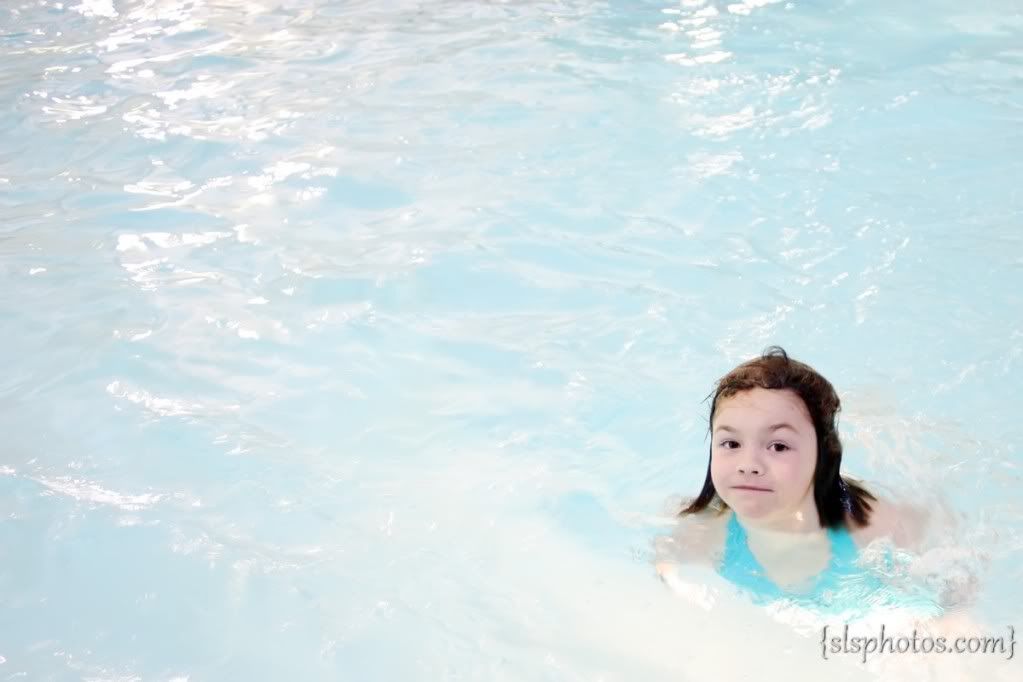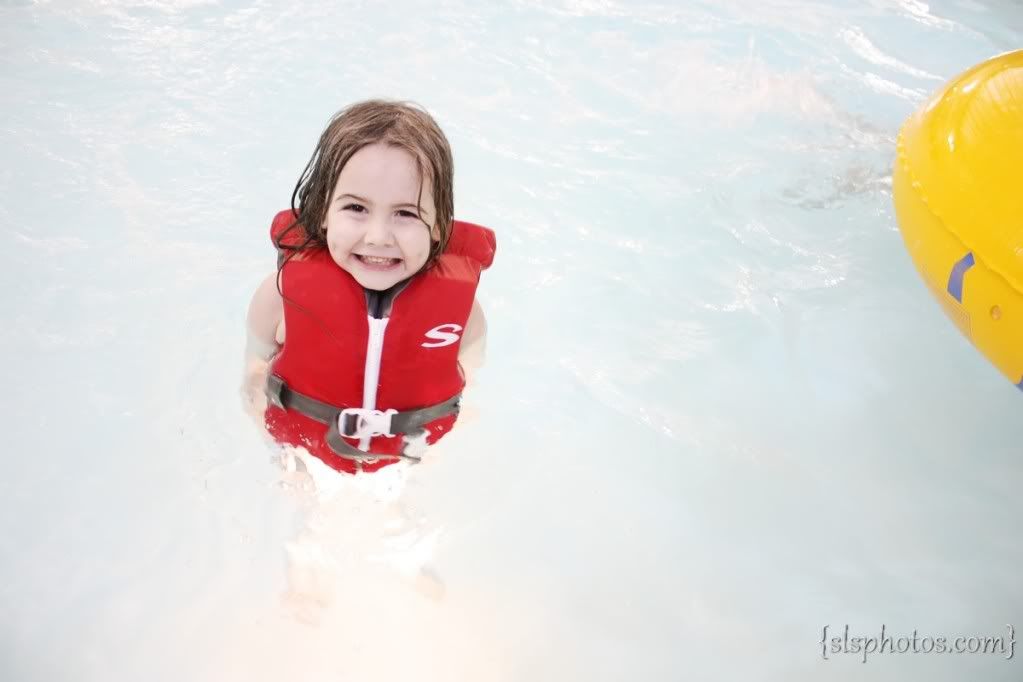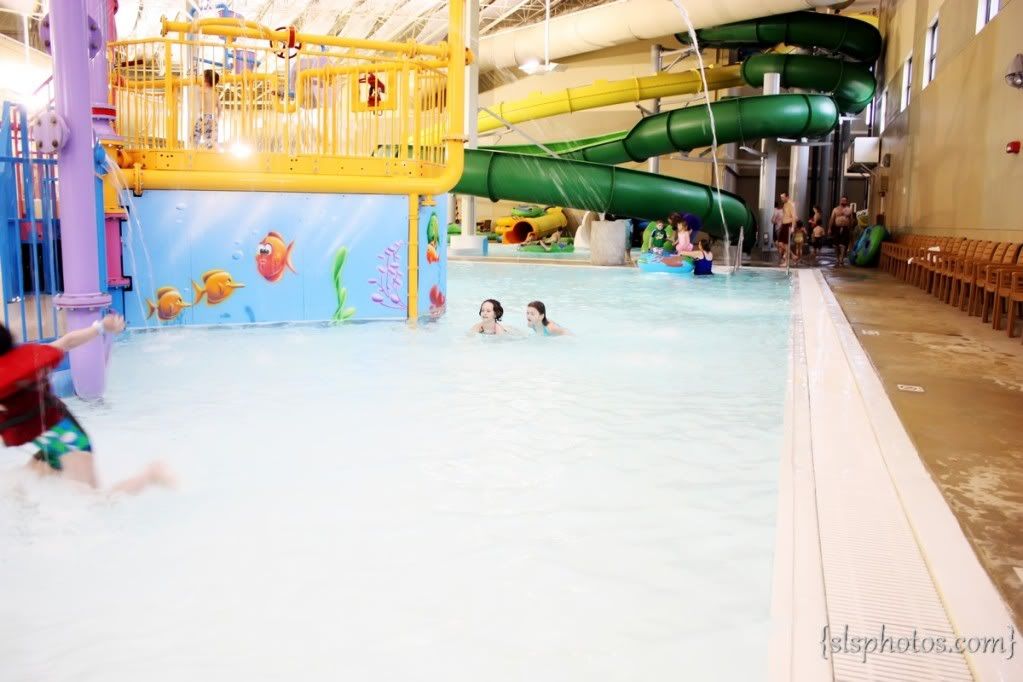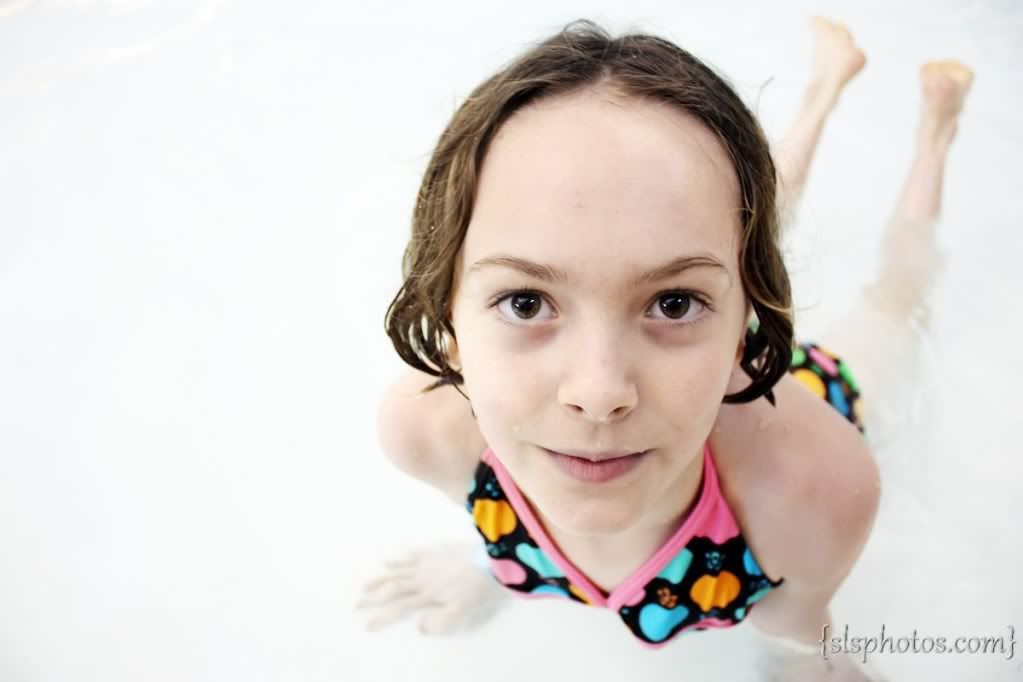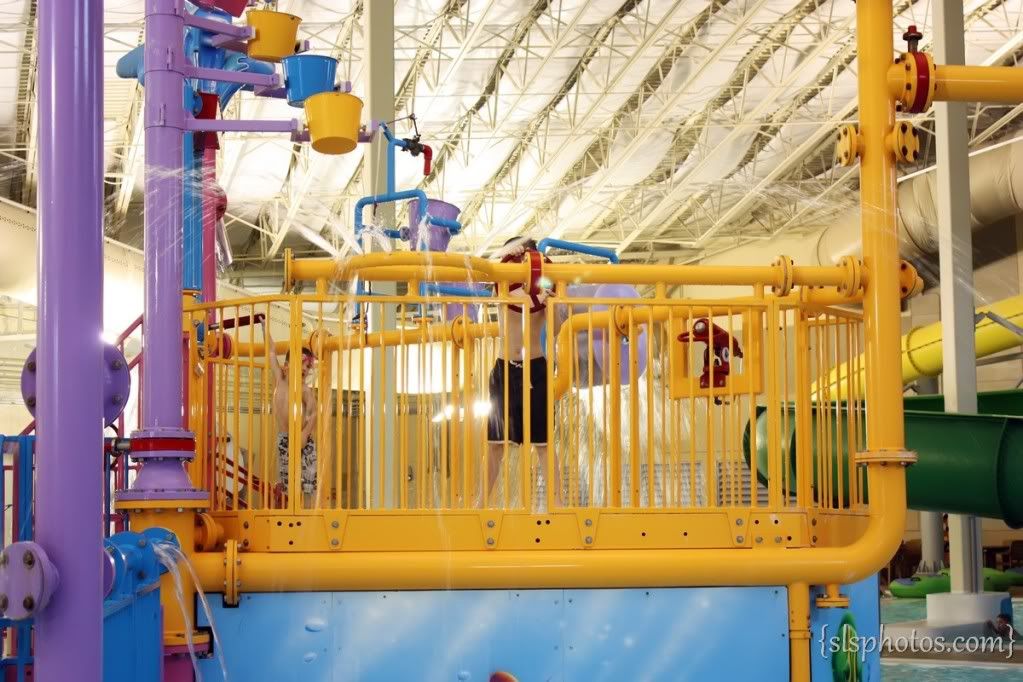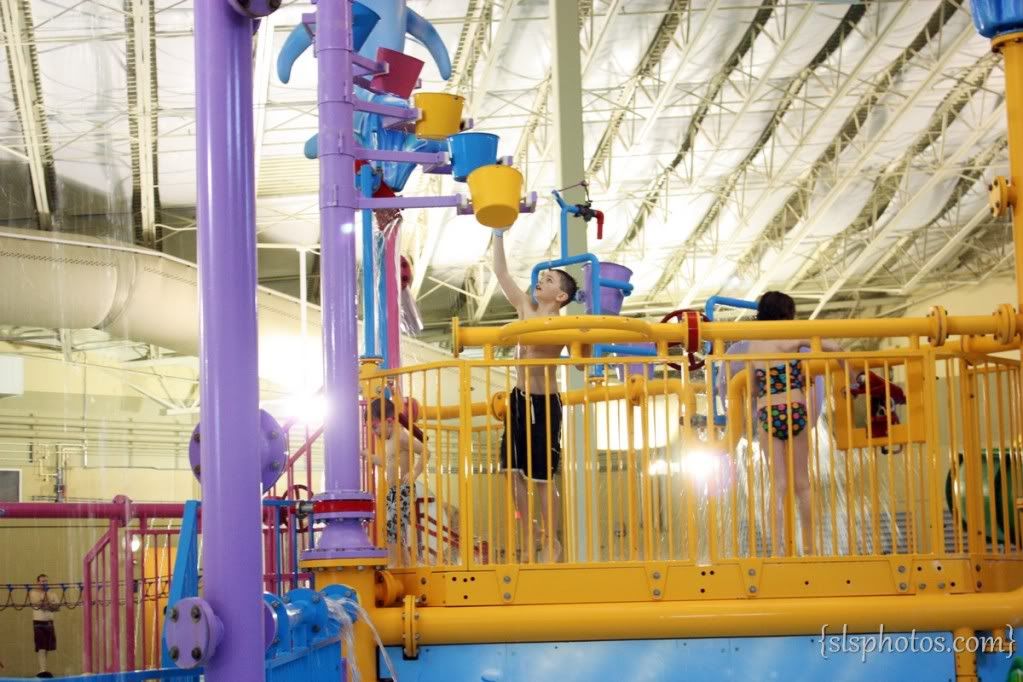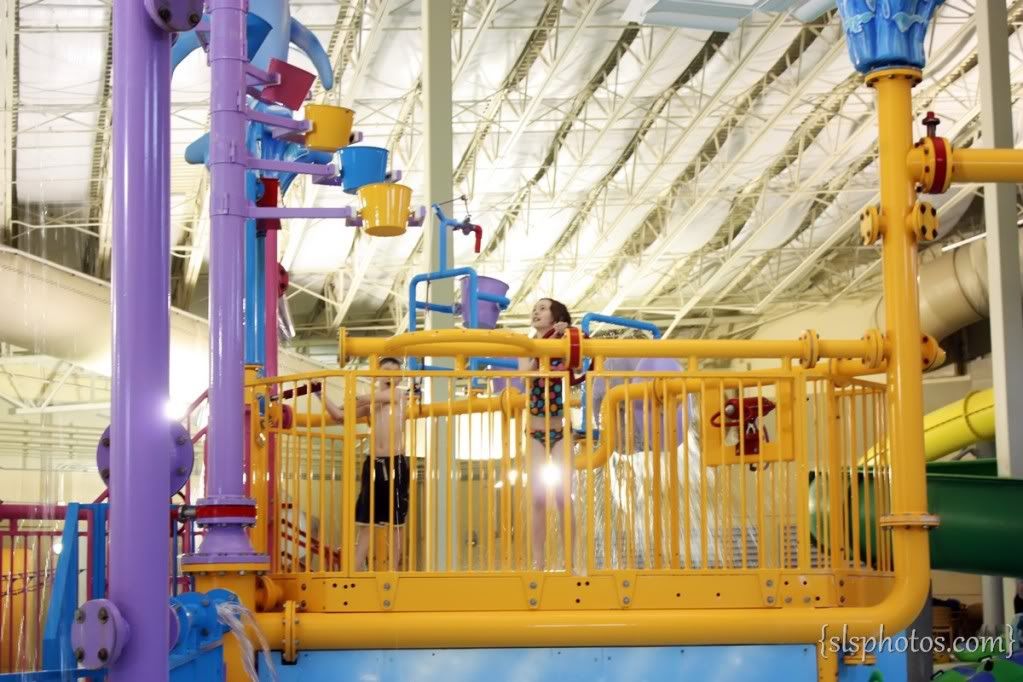 I couldn't find the top to Sierra's bathing suit, so she had to borrow one of mine. It's hard to believe how much she's grown up!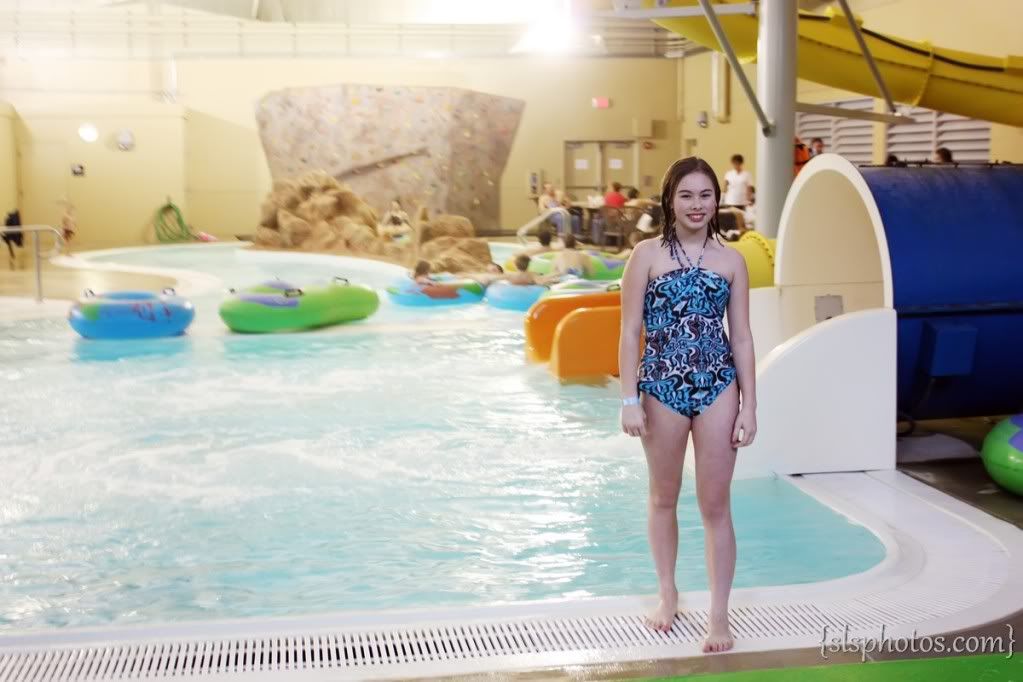 Elise was nervous about going down the big slide, but after going down with Daddy, that's all she did the rest of the day. It's crazy to think our baby can go down the big slides all by herself!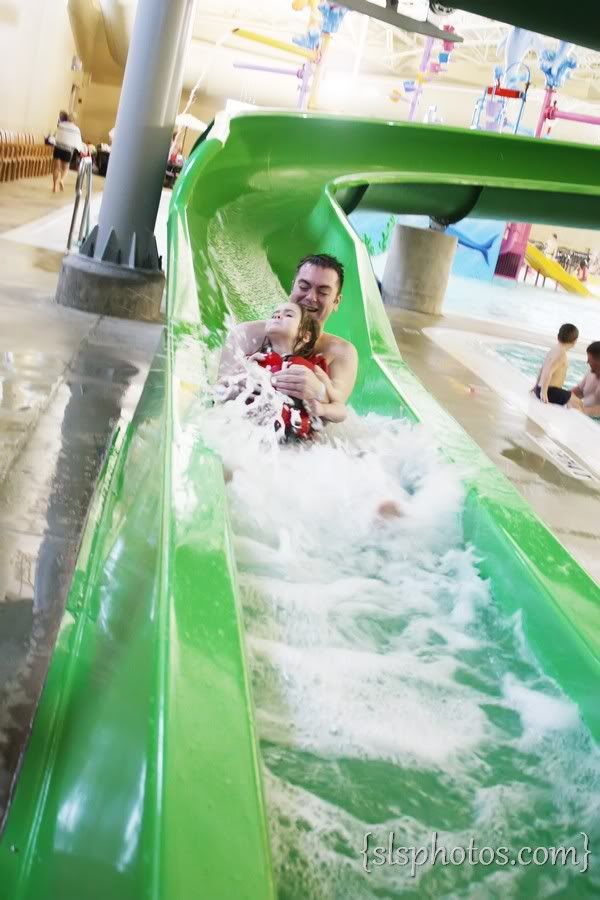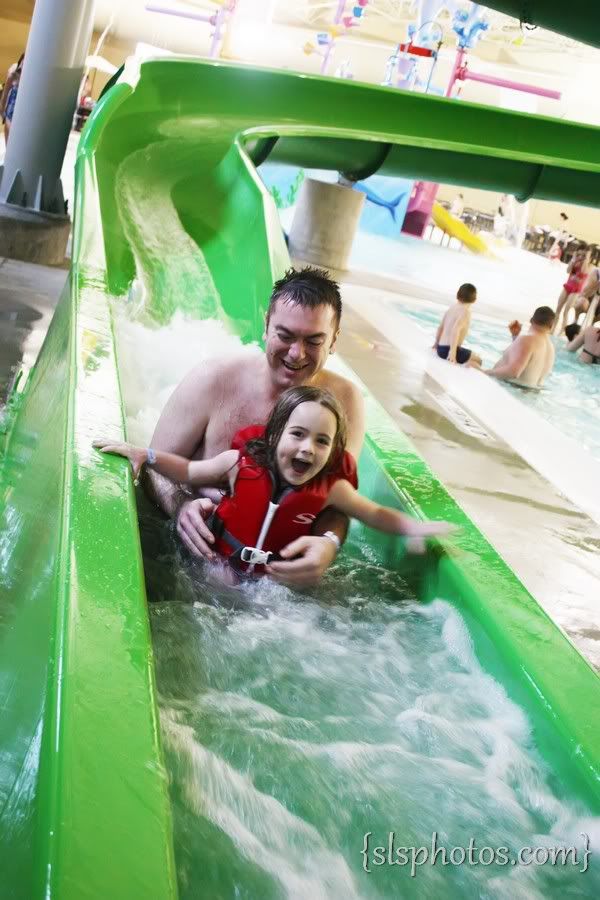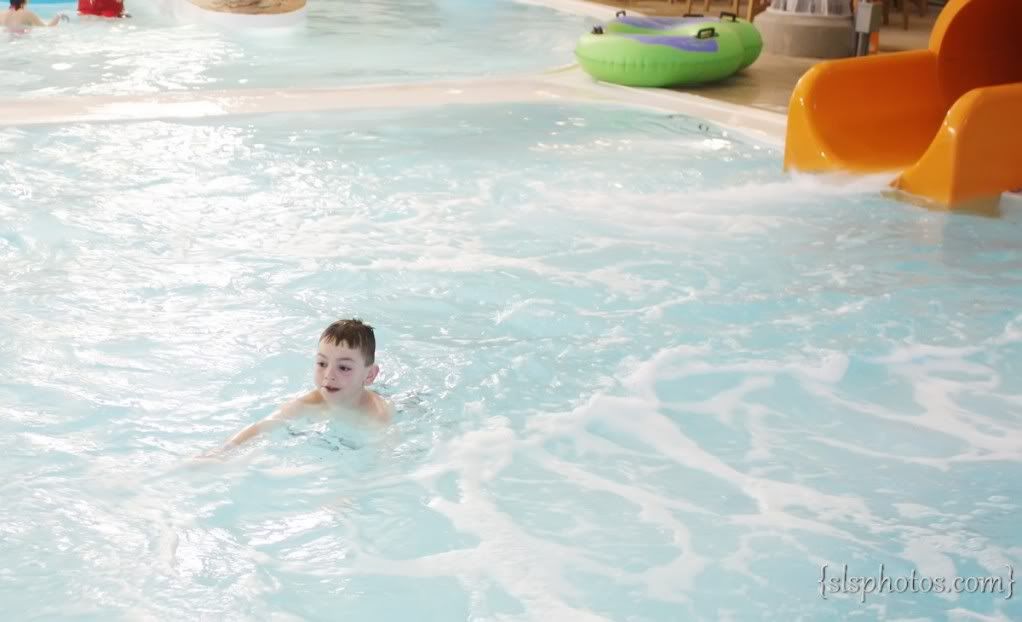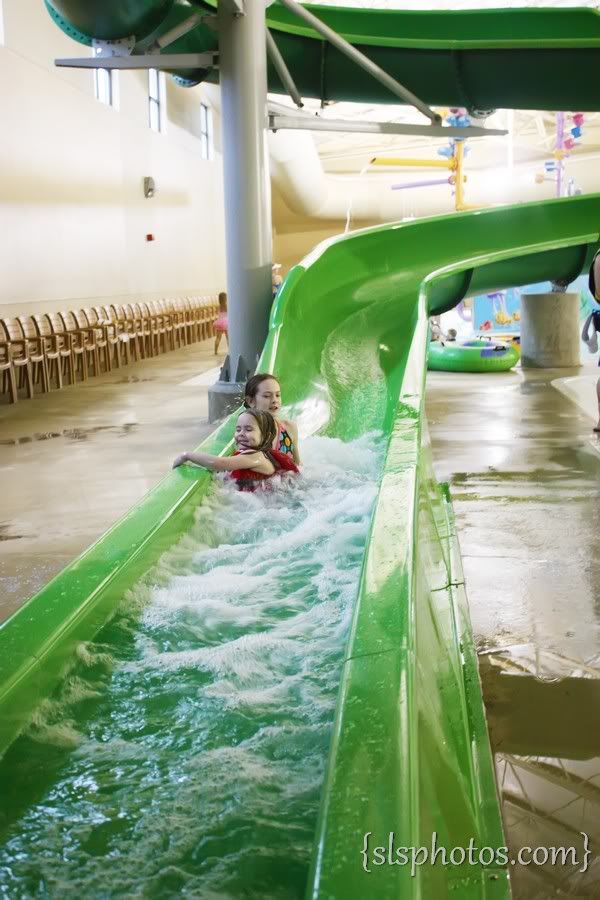 Not sure what the point of a rock climbing wall in a water park is. It's so slippery, it's impossible to get very far, and if (or, should I say, "
when
") you fall, you don't land in water, but on thin mats.
Trevor found this just floating in the water: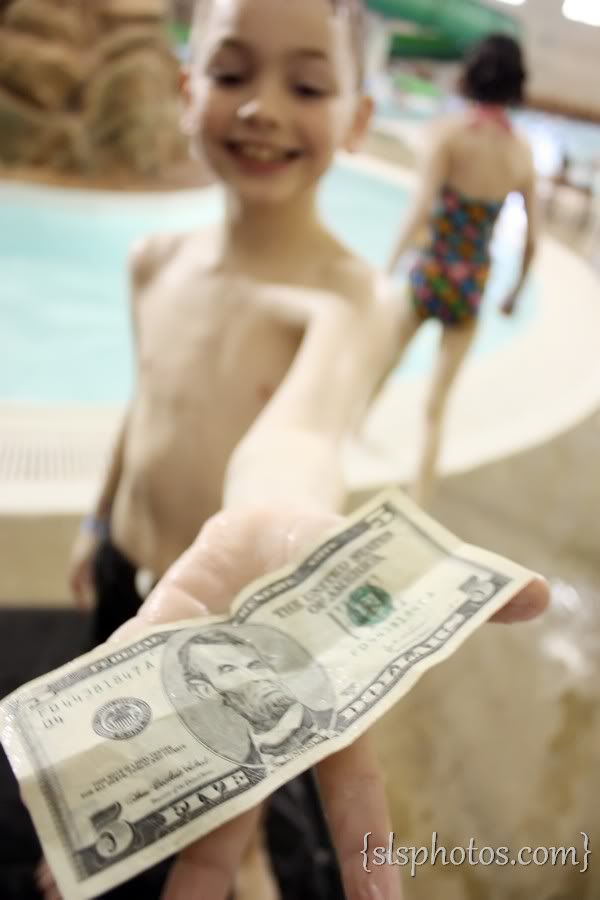 Abby practicing her strokes :)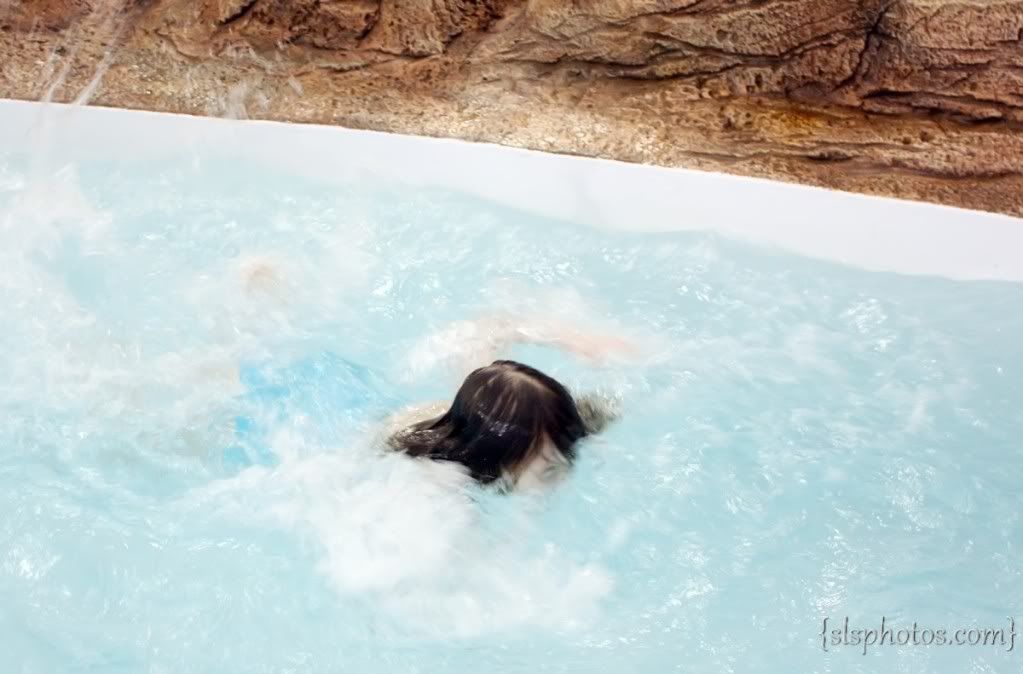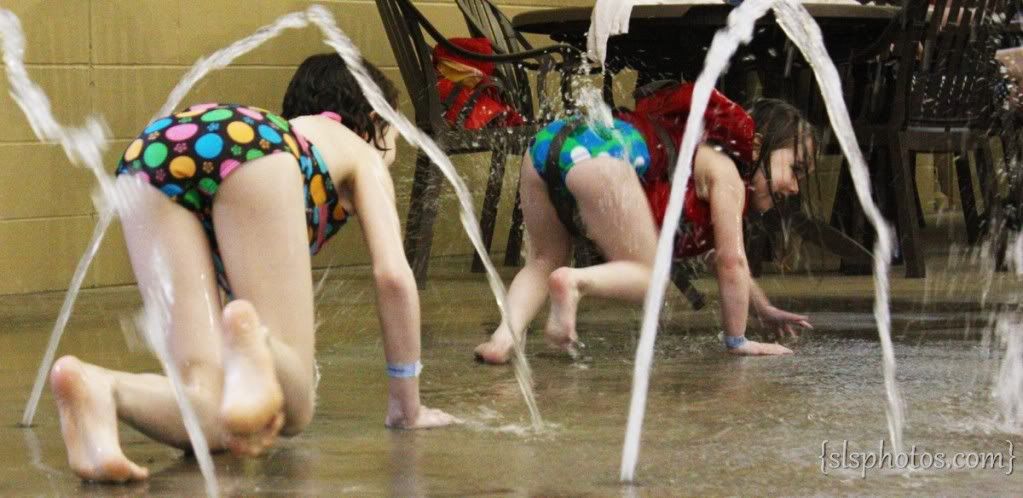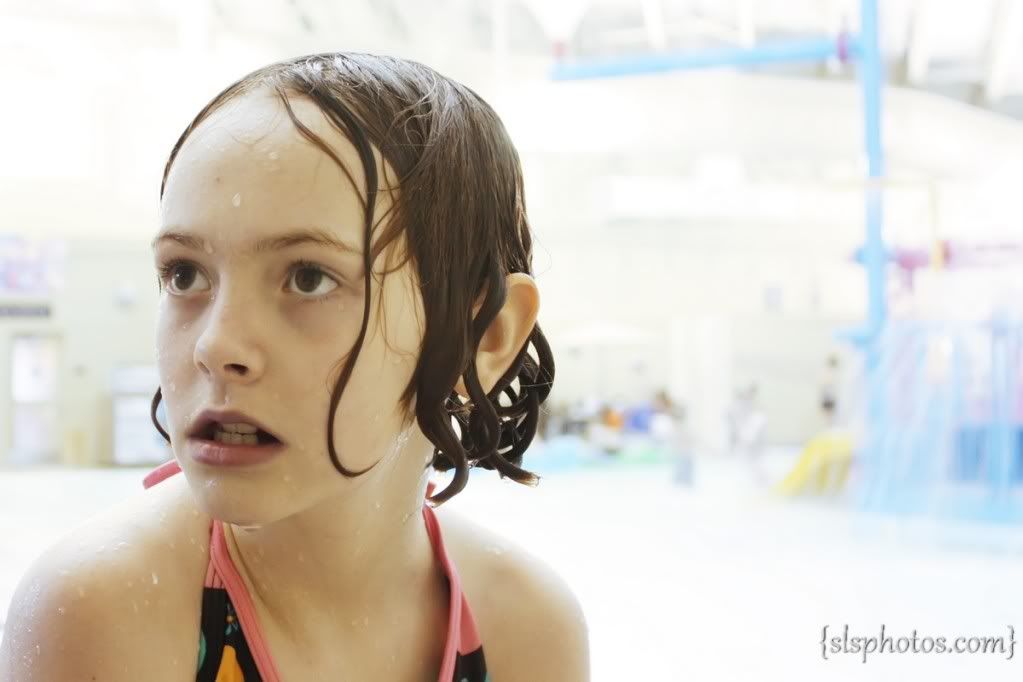 Robert came out to join me at our table after a while. I went down the yellow slide without a problem, and knew better to stay away from the green one, but going down the blue slide with Trevor was a little too twisty for my tummy. It ruined the rest of the time for me because I was so queasy, I didn't even want to
think
about the slides and the moving water. Such a bummer since I do like water slides of the non-twisty variety. :(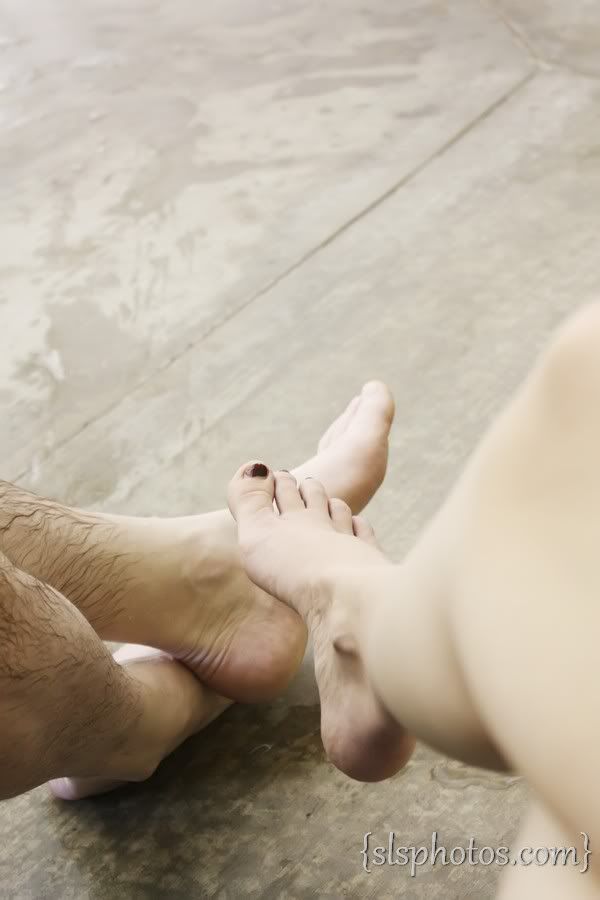 Elise was such a big girl going down the slide all by herself. Over, and over, and over, and over...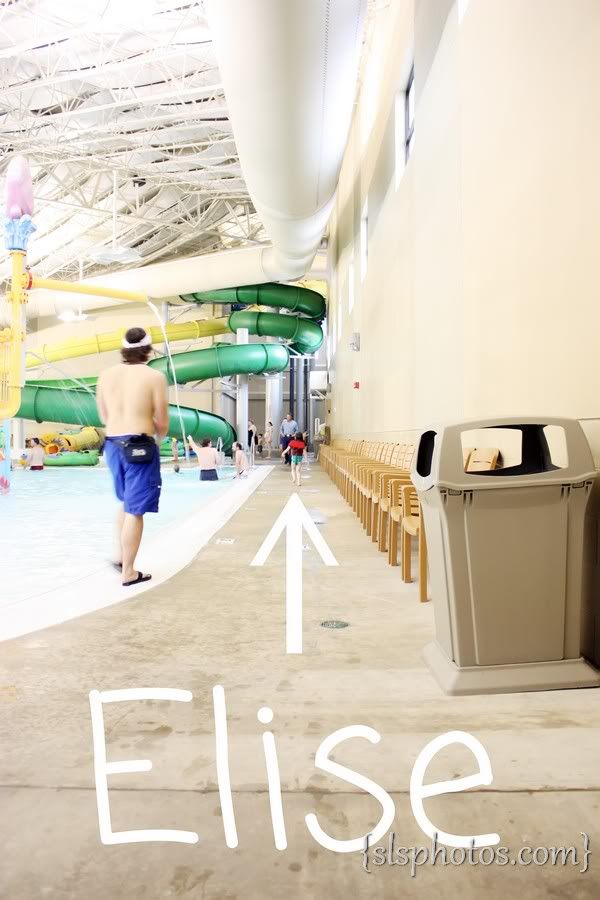 Robert had to go get her so she would come to the table to eat.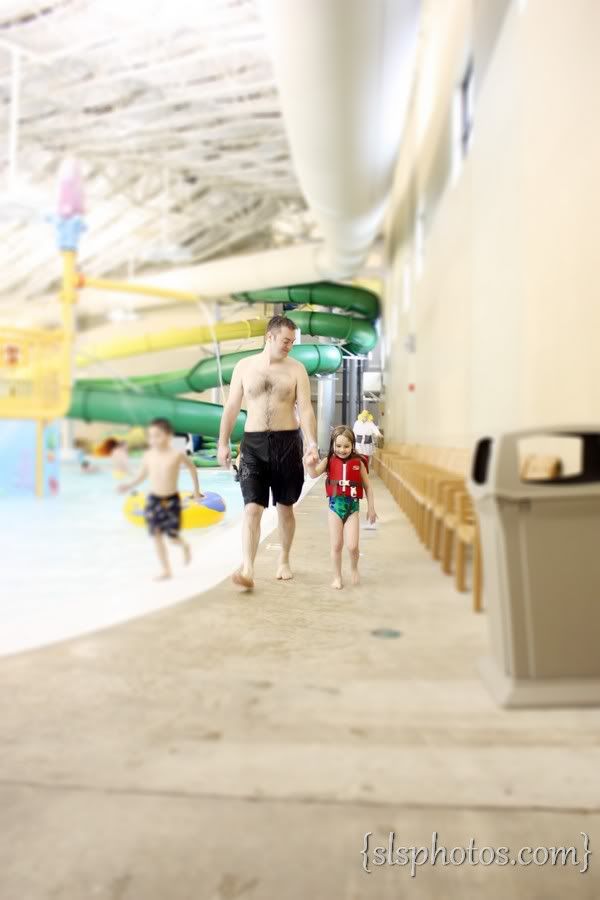 The family pizza meal may have been an awesome deal, but in all honesty, it was the grossest pizza I've ever eaten - so greasy!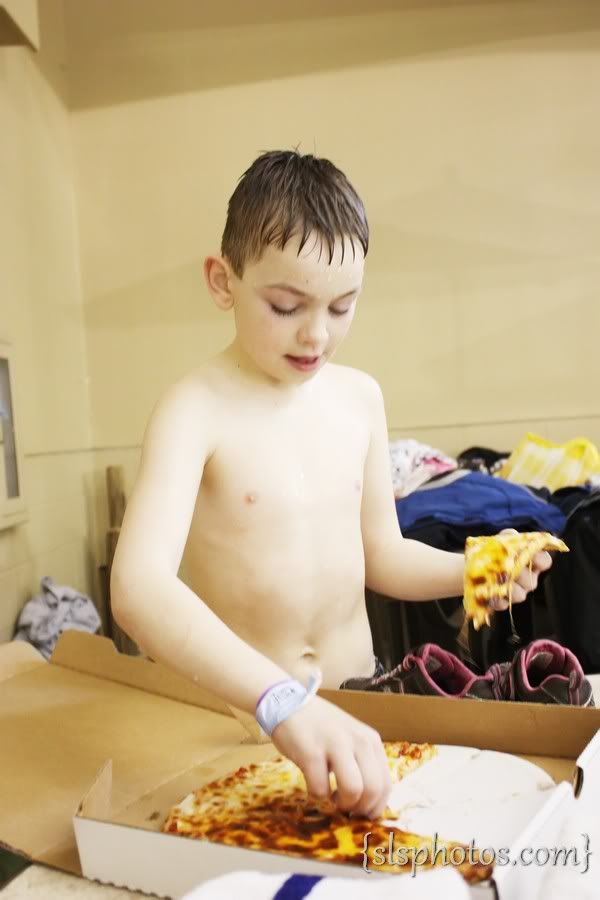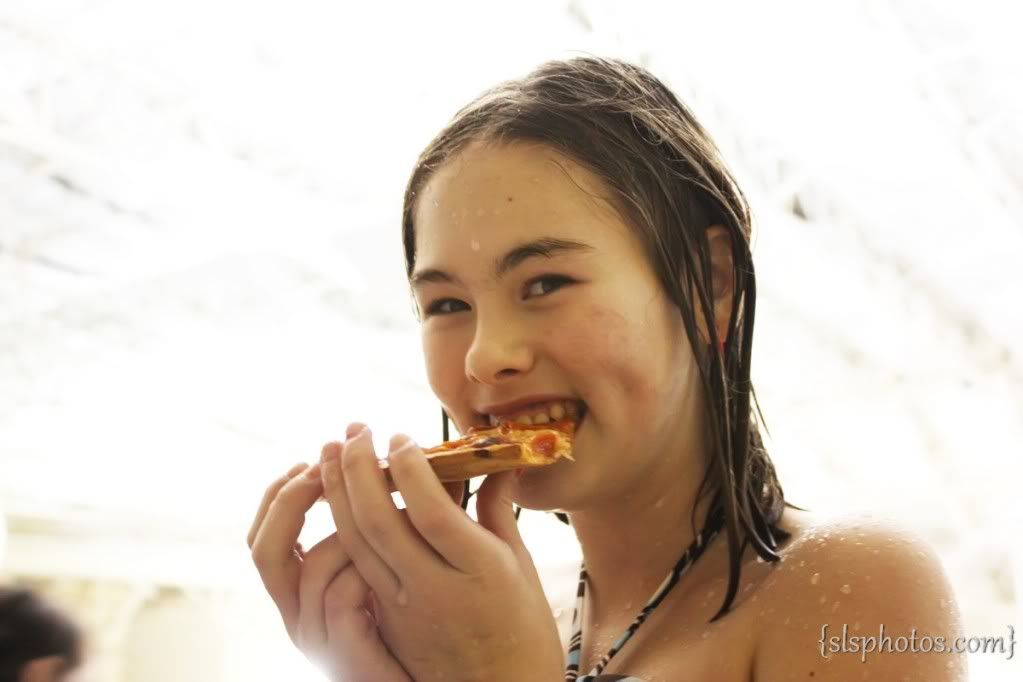 Elise wasn't too sure about the clown...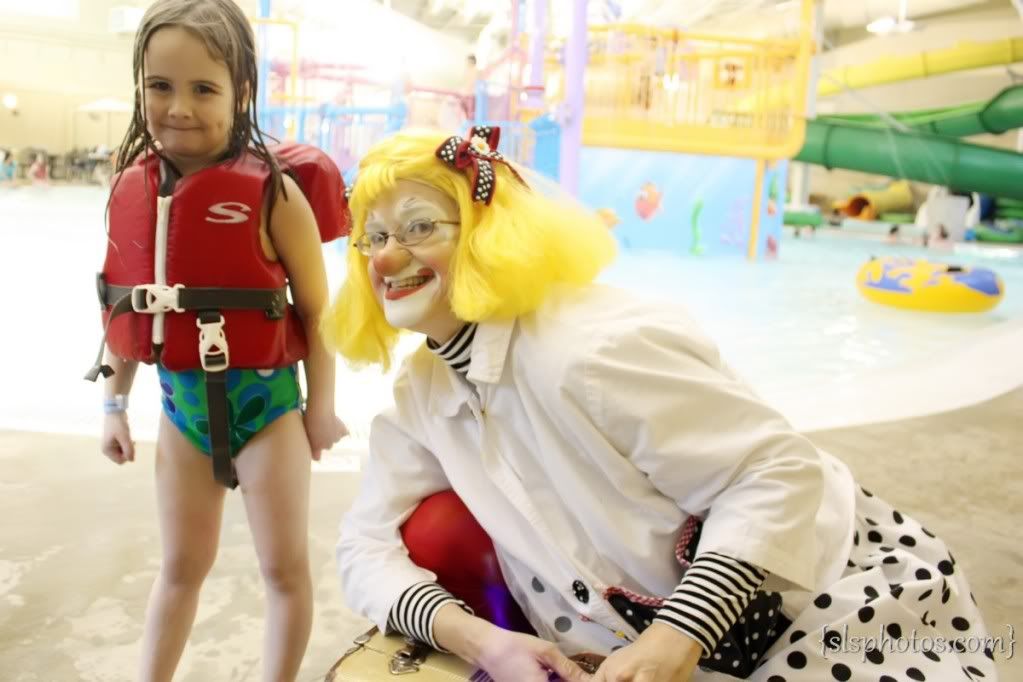 Being silly.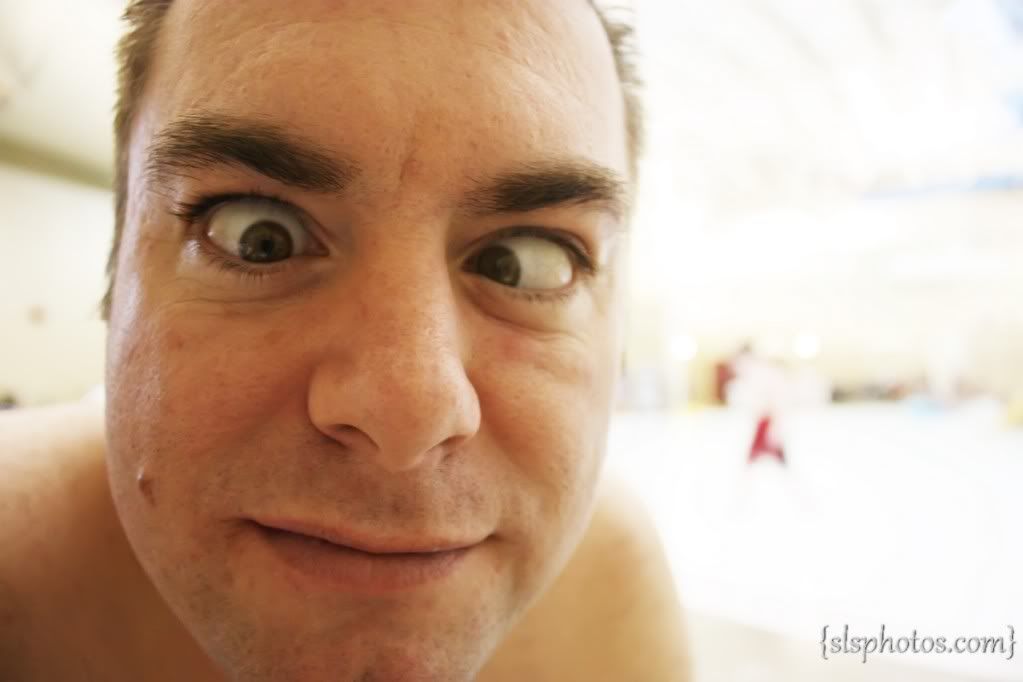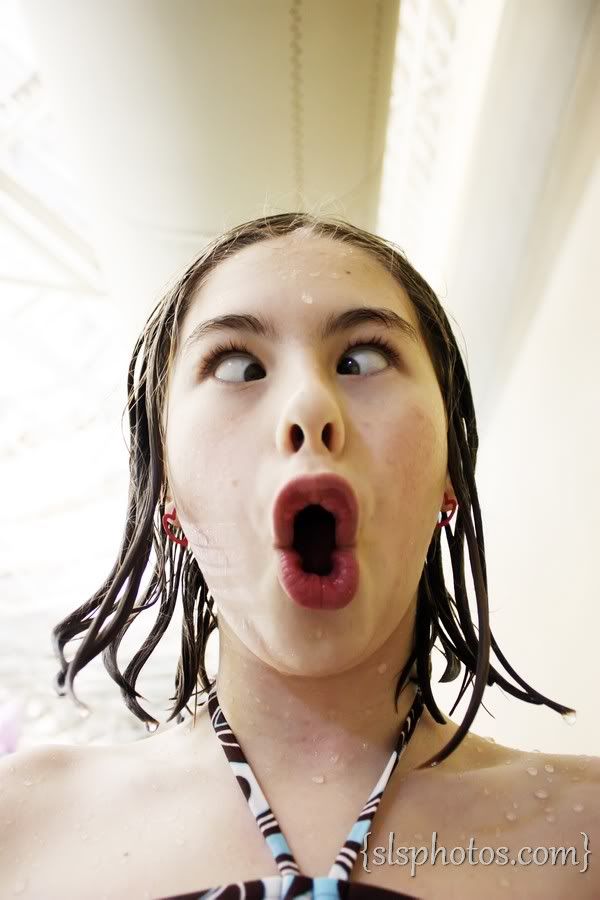 Waiting in line for a balloon animal. Look how well Abby balances like a flamingo!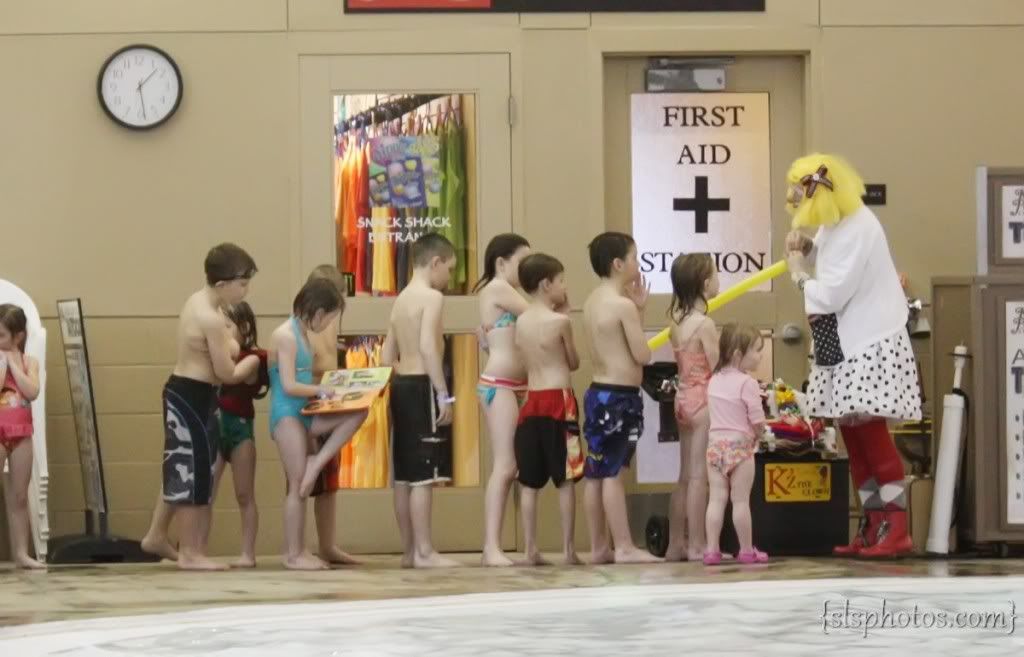 Trevor was the only one patient enough to wait. He chose his favorite animal, an elephant.
And he bought snacks with the five dollars he found.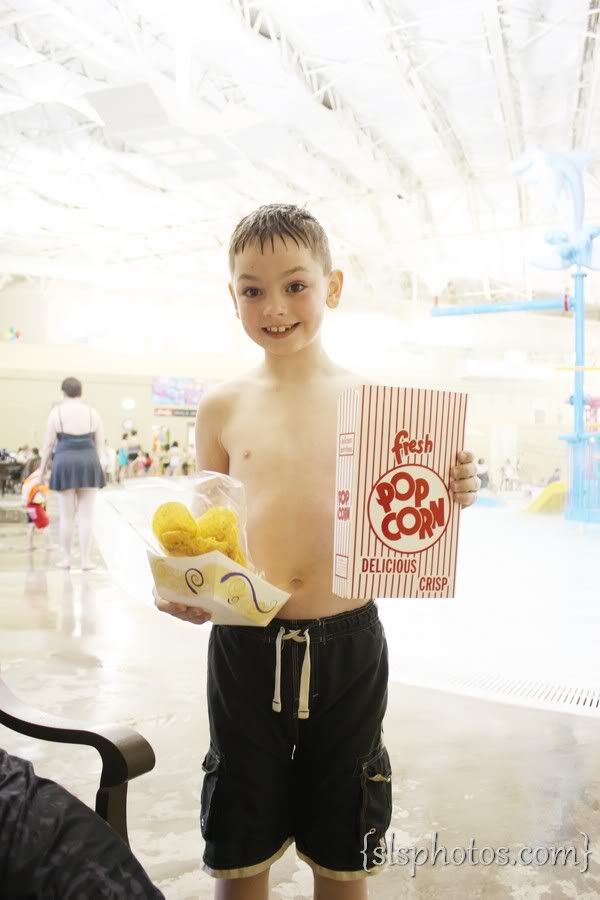 The clown was singing the alphabet backwards as we were leaving. Elise was kind of enthralled with that. Caitlin wasn't so sure. She doesn't like adults in costume.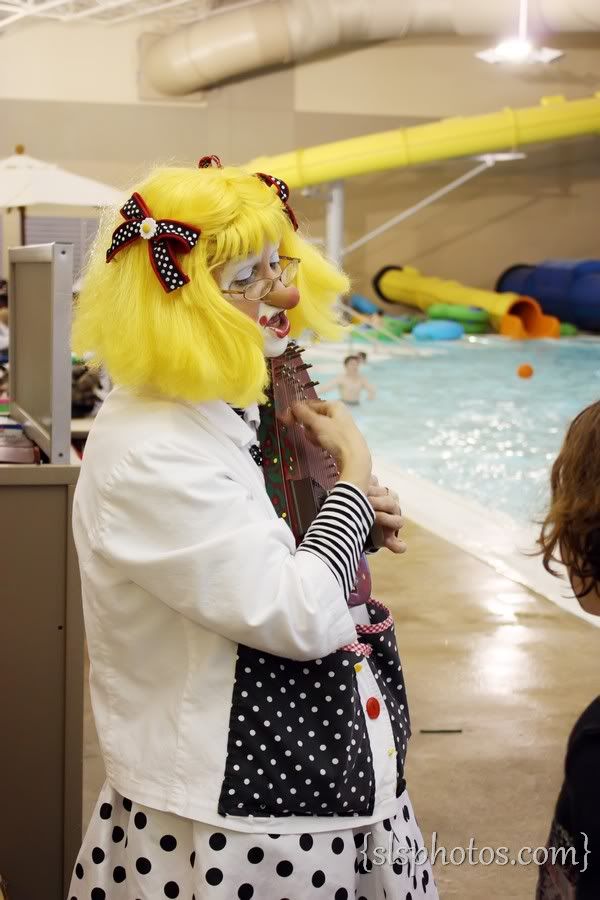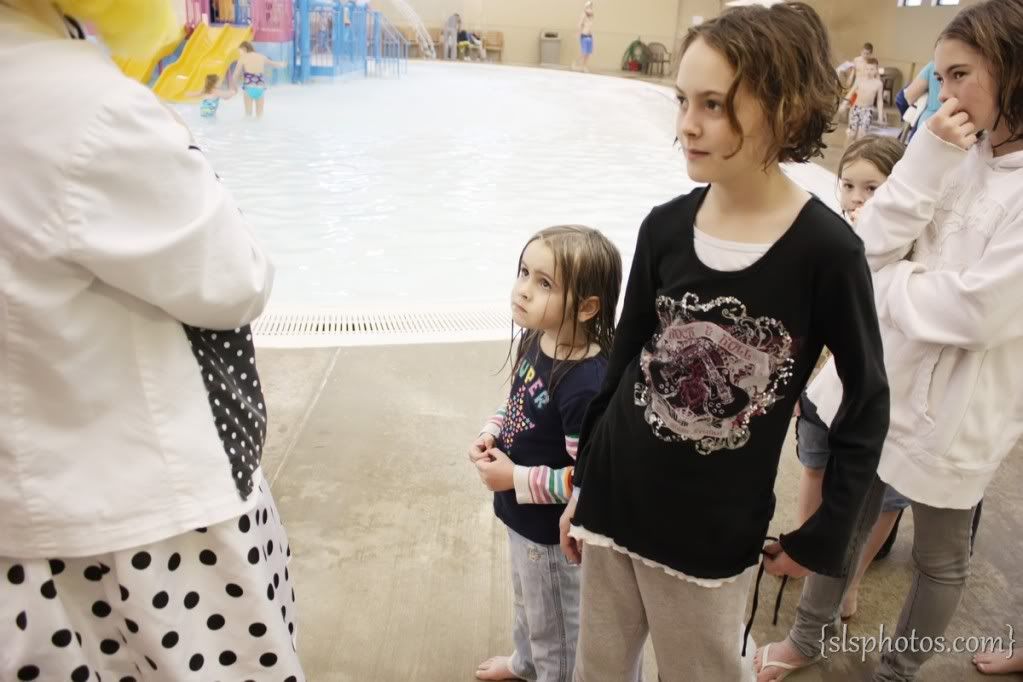 It was nice to get away for the day. Especially on such a cold and dreary day.
Summer warmth and sunshine, please hurry!