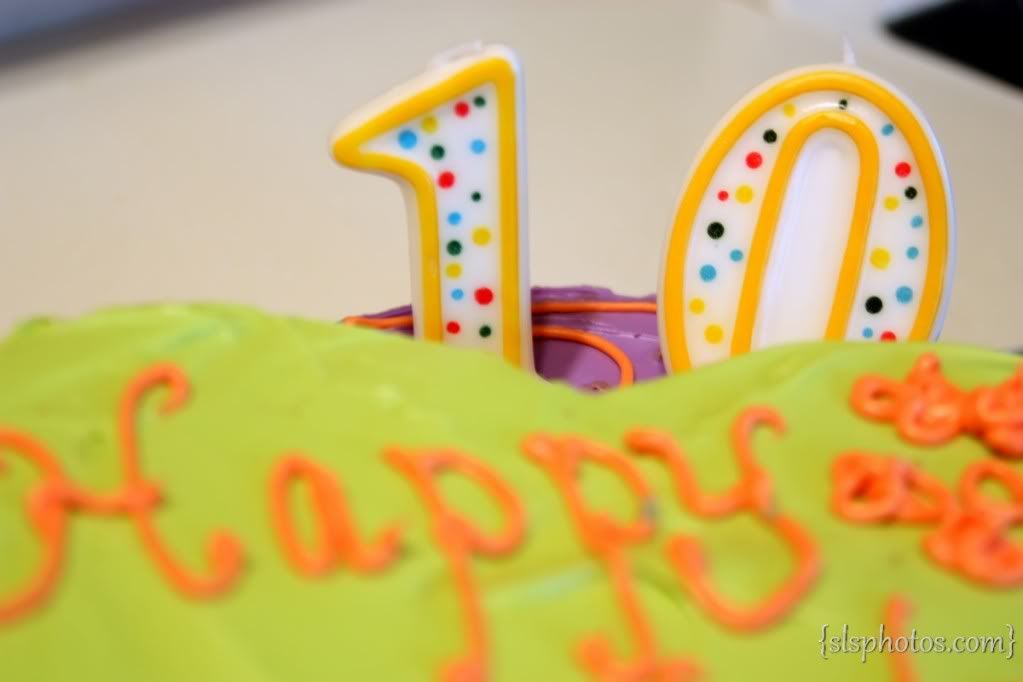 Caitlin turned 10 this past Friday. T.E.N. I can't believe it! I totally remember turning 10 and thinking it was so cool and so grown up. Double digits. The final year where you can use your fingers to show your age.
And now our
second
born has hit this milestone. Crazy how fast time flies.
Elise and I ate lunch with Caitlin for her birthday, but I forgot my camera
and
my phone (which tends to be my back-up camera) at home. The older kids always seem to get such a kick out of Elise. This time, they were asking her who would marry who, and if so-and-so was cool or not. It was quite the entertainment!
Caitlin invited a few friends over to celebrate her special day. Here they are, singing to Taylor Swift.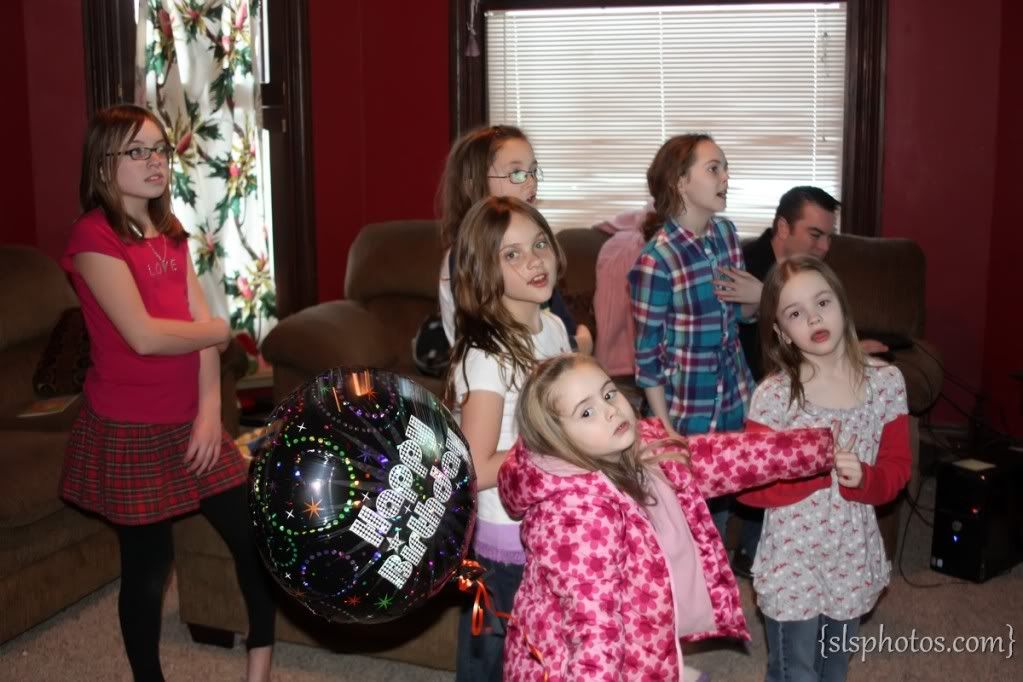 The total kid count was eleven after we had everyone. We loaded up in two vans to grab Pizza Hut...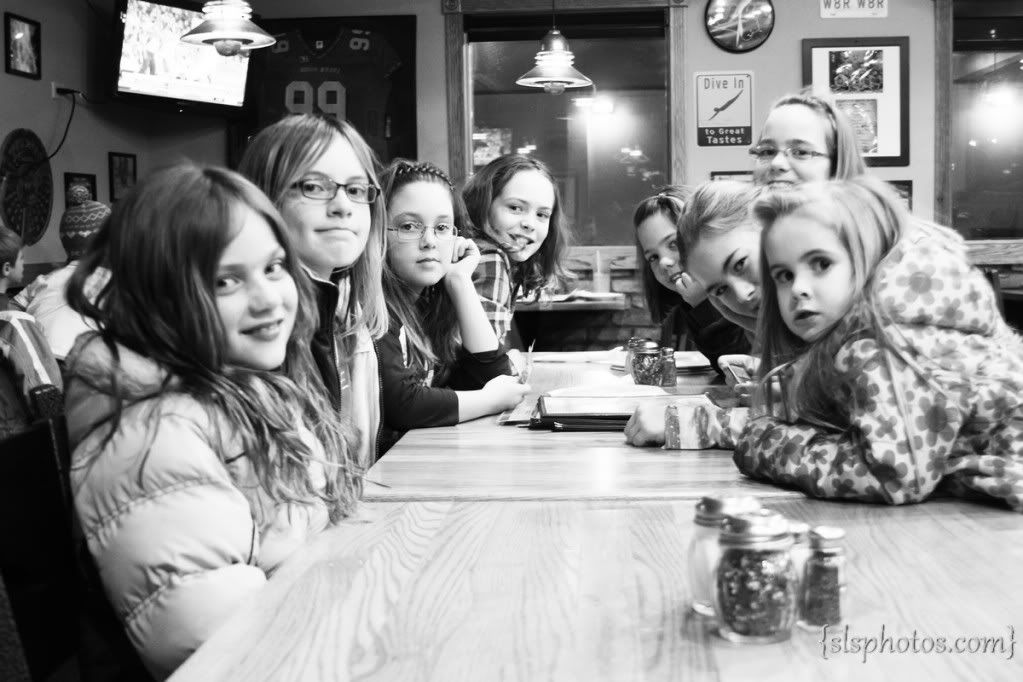 ...then came back home for cake, ice cream, and gifts.
It really was only a
little
insane. Except for Pizza Hut. They were all perfect little ladies. Seriously. They were so quiet, considering the number of girls sitting together! But, get them in the vans, and you've got major chatter and singing!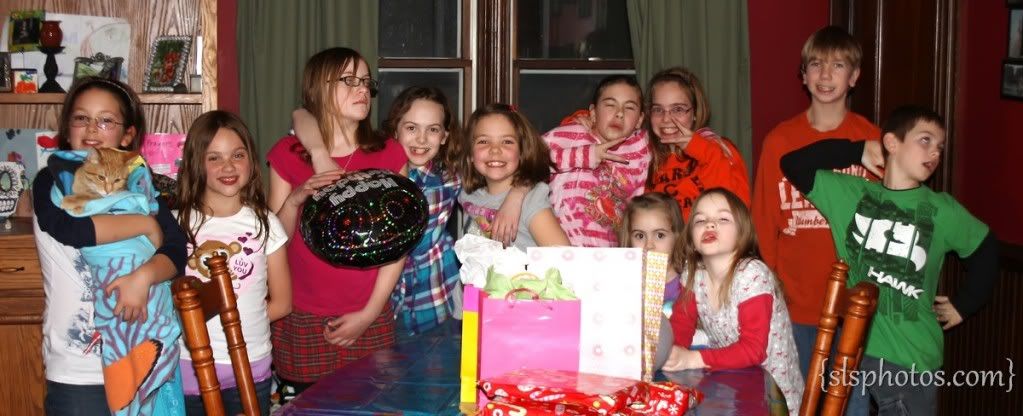 One of Caitlin's birthday requests was a photo of her and her friends in a frame.
Here's the photo (she opened the frame later):
Singing "Happy Birthday"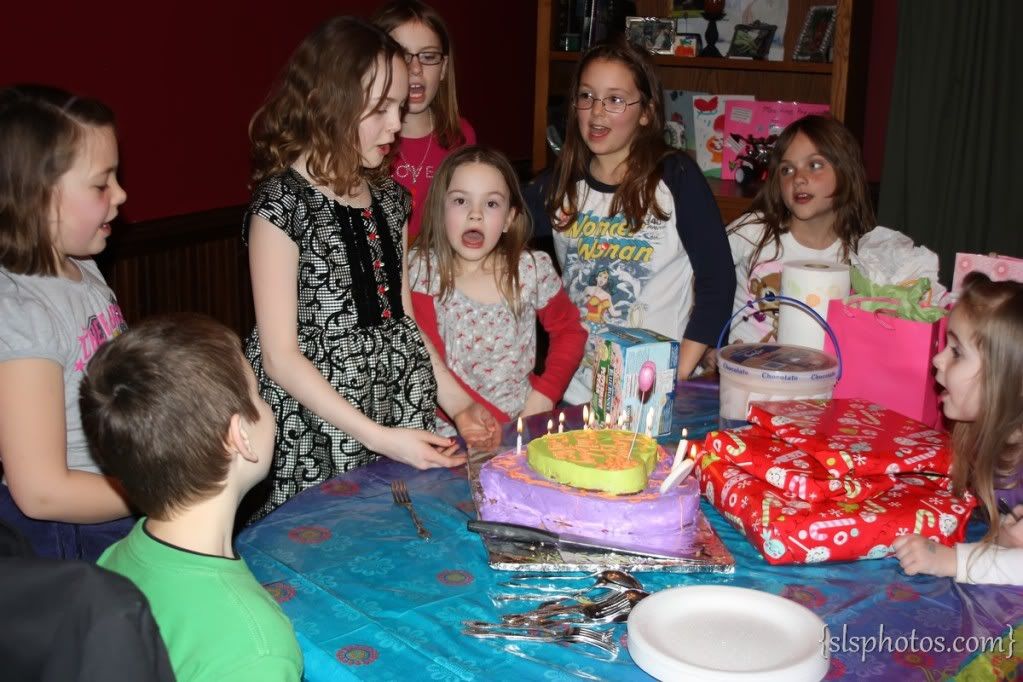 I don't think I've ever seen Caitlin read a book as fast as she read this one: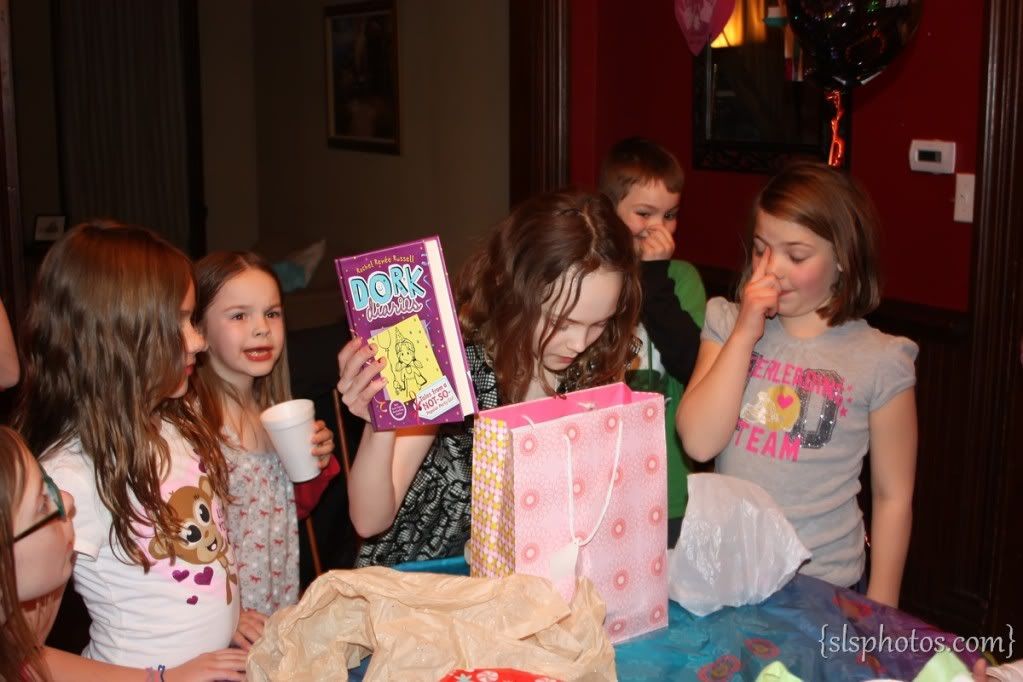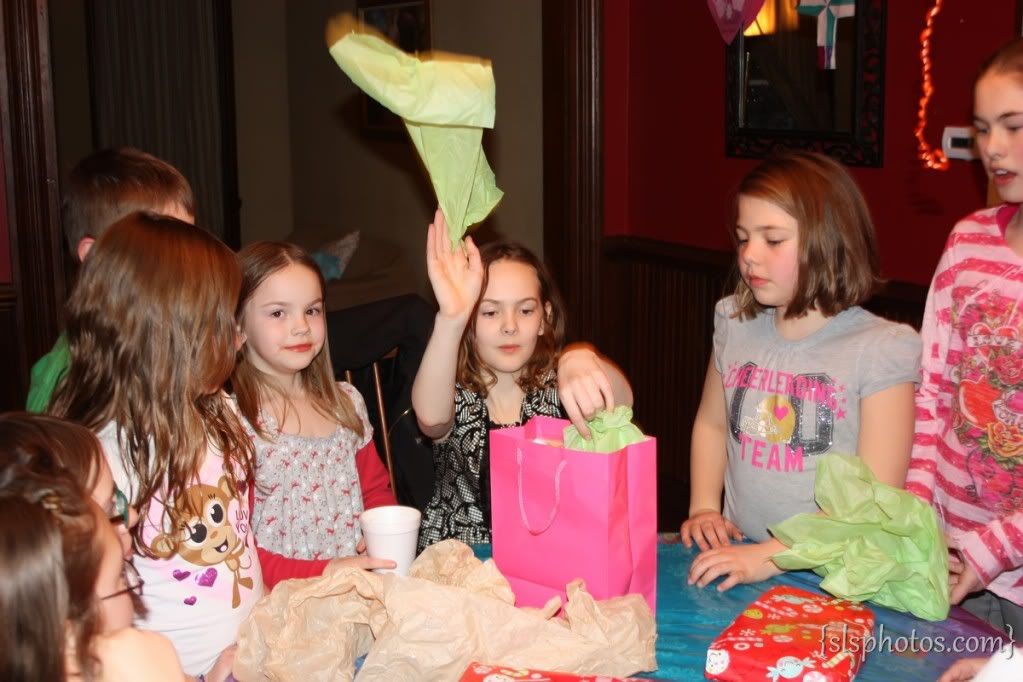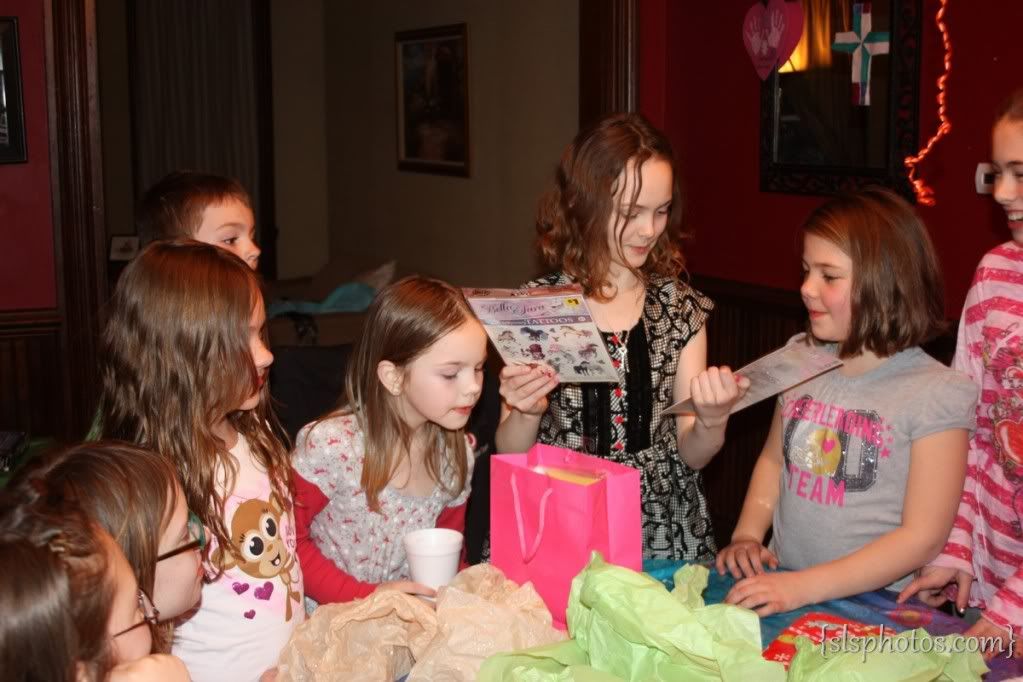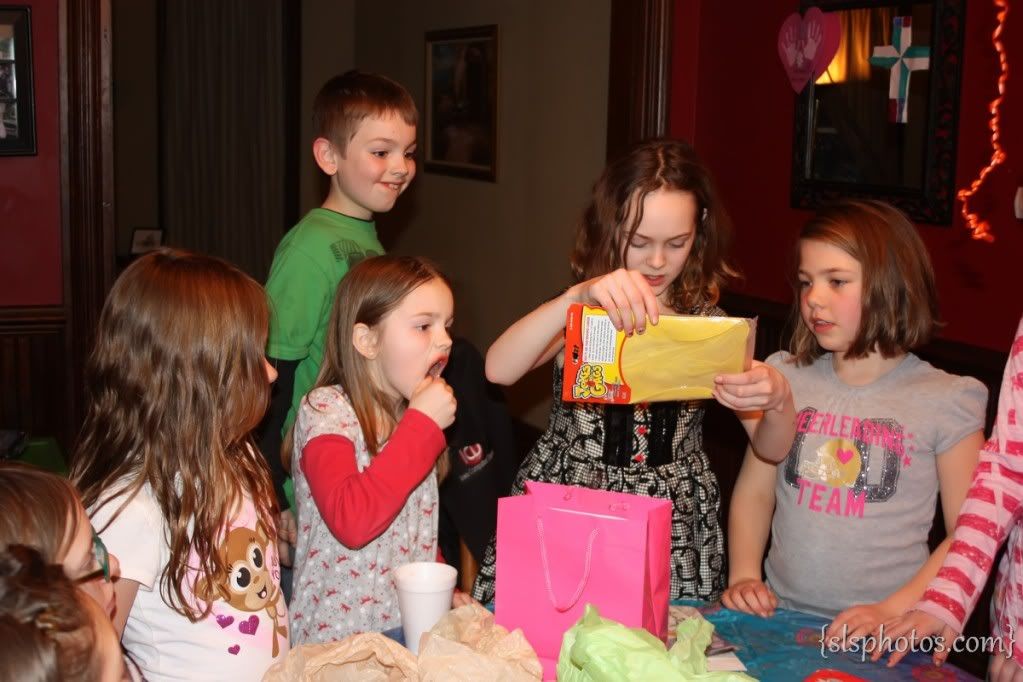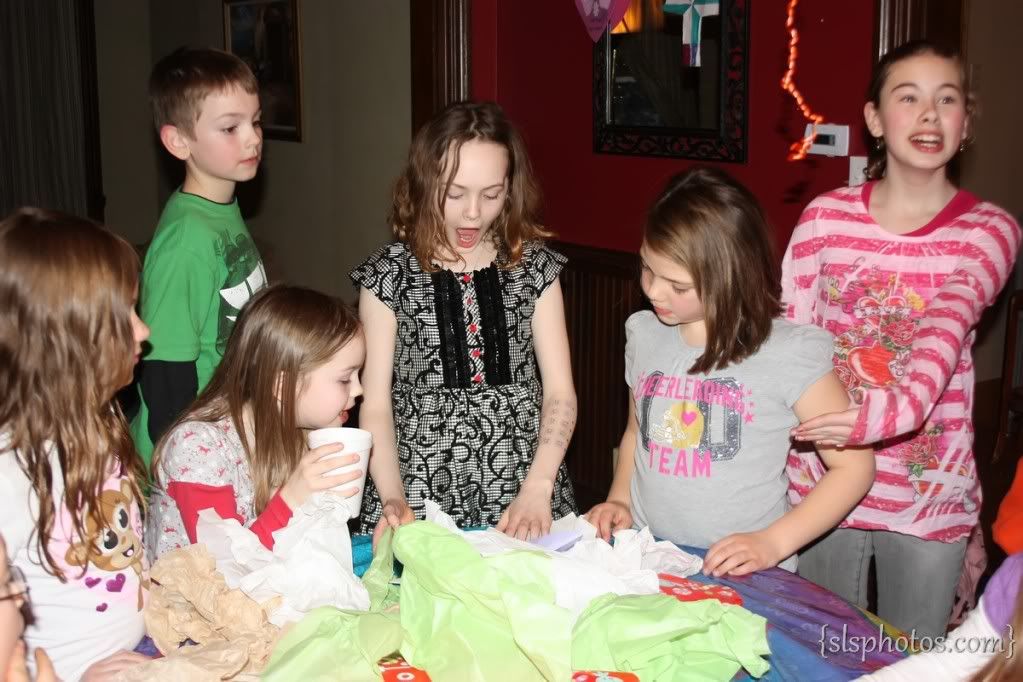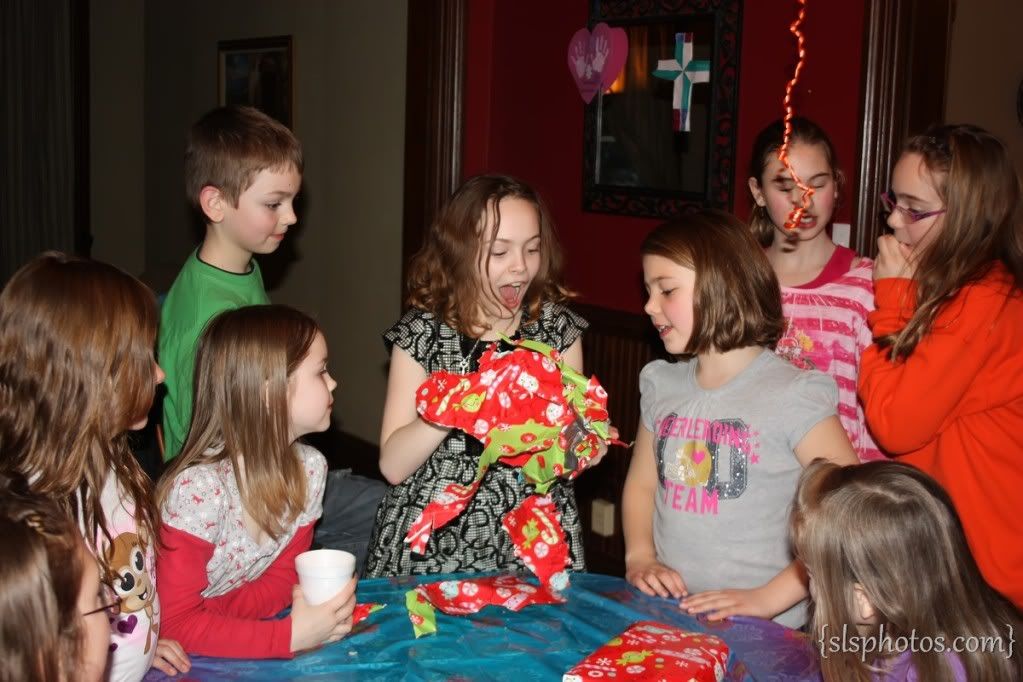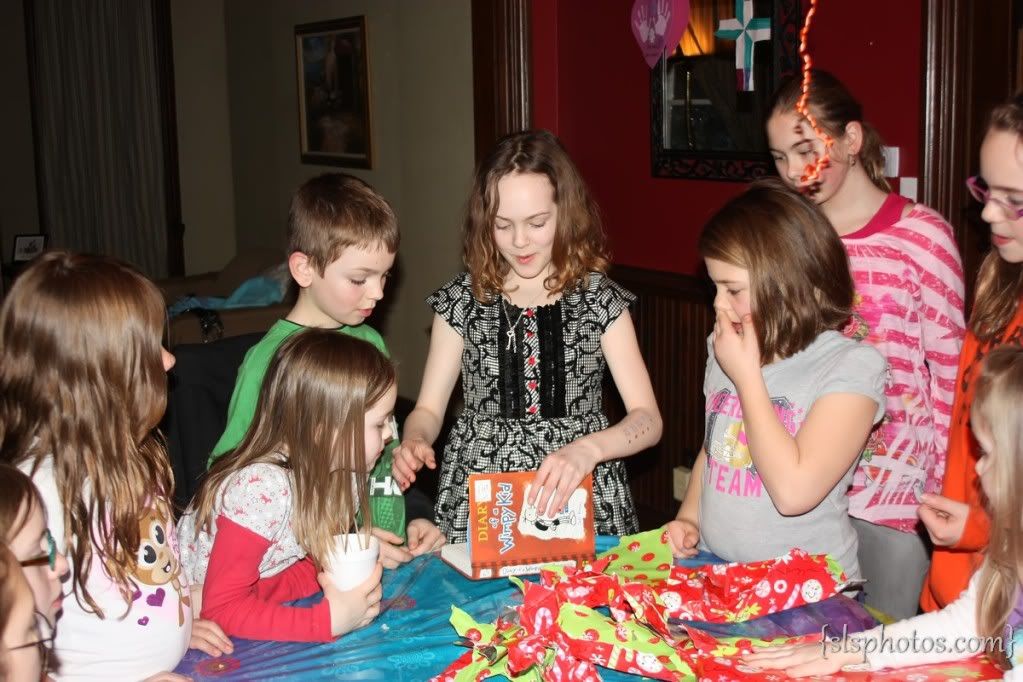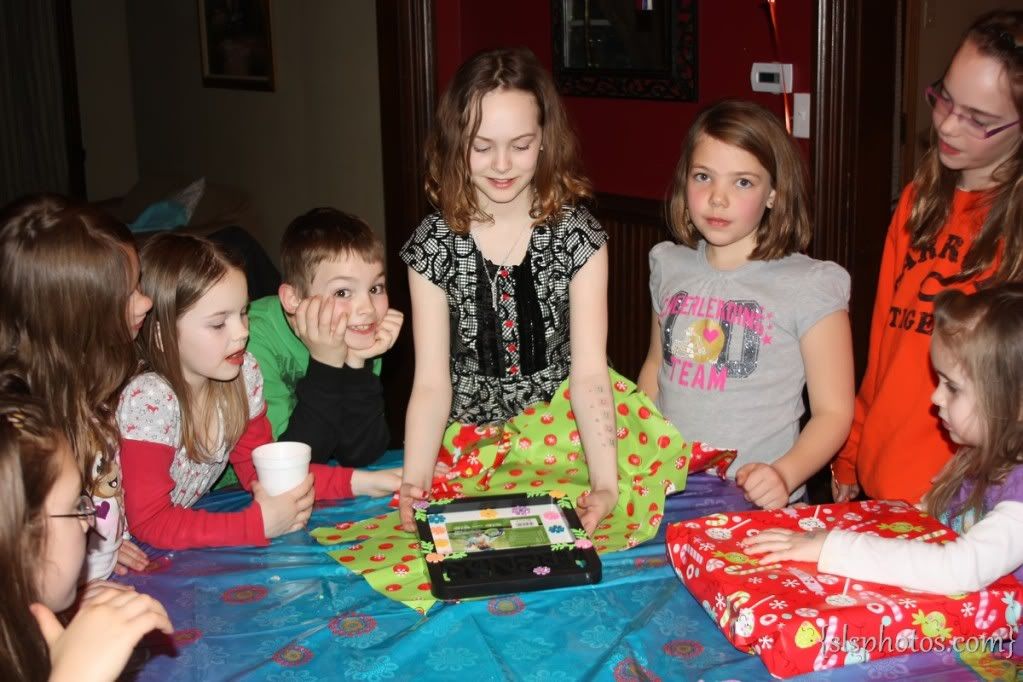 Saturday morning, the package from Grandma & Grandpa came.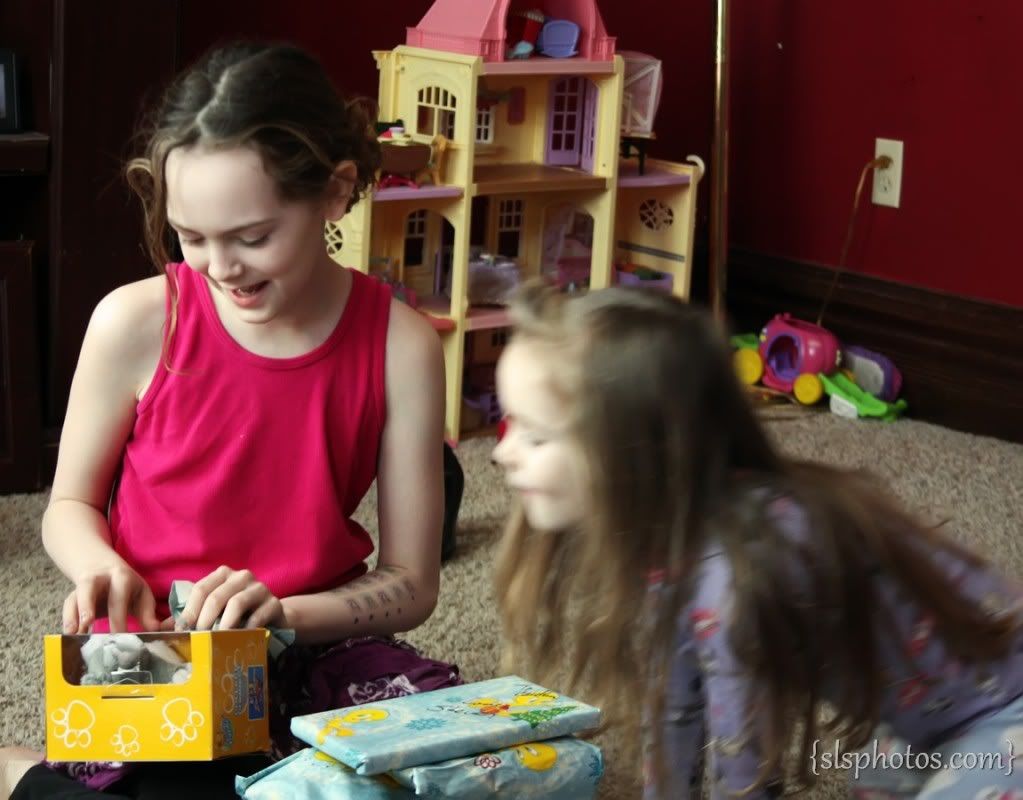 Later that afternoon, we went sledding.
Only in Iowa will you find a kid playing outside wearing a tank top and snow pants...
No worries, she threw on a coat for the actual sledding.
Elise getting a ride to the sledding hills...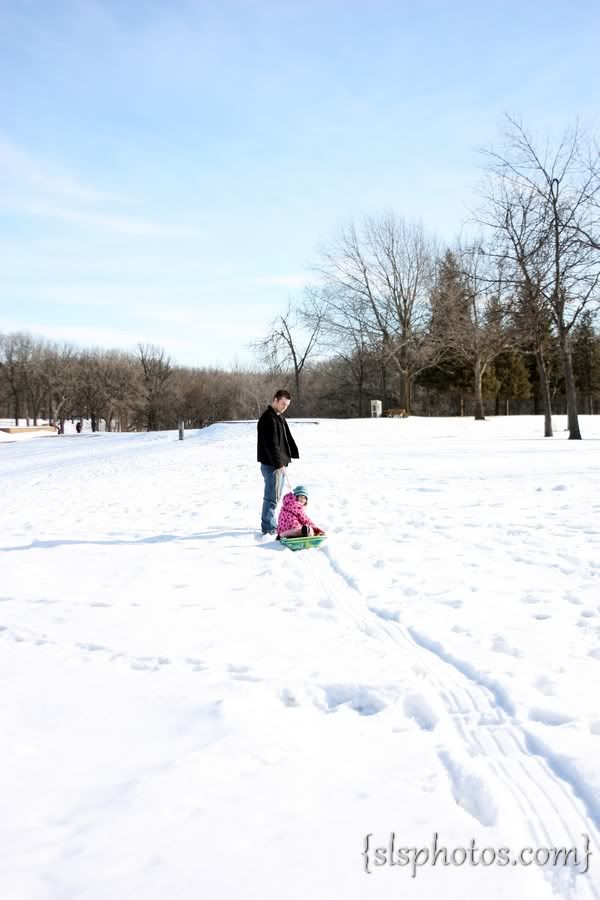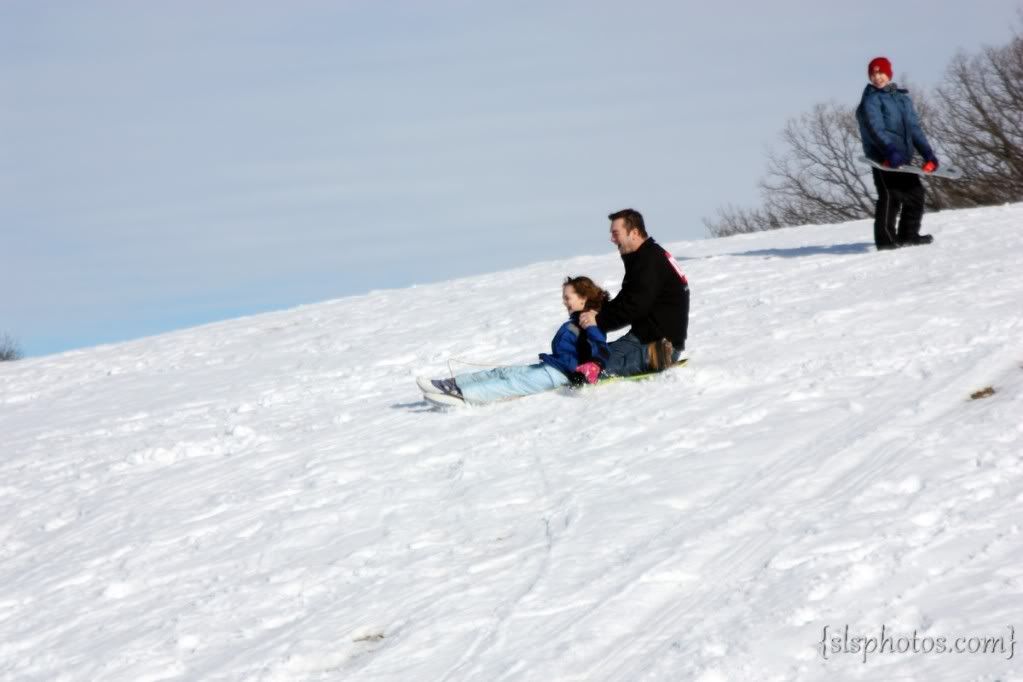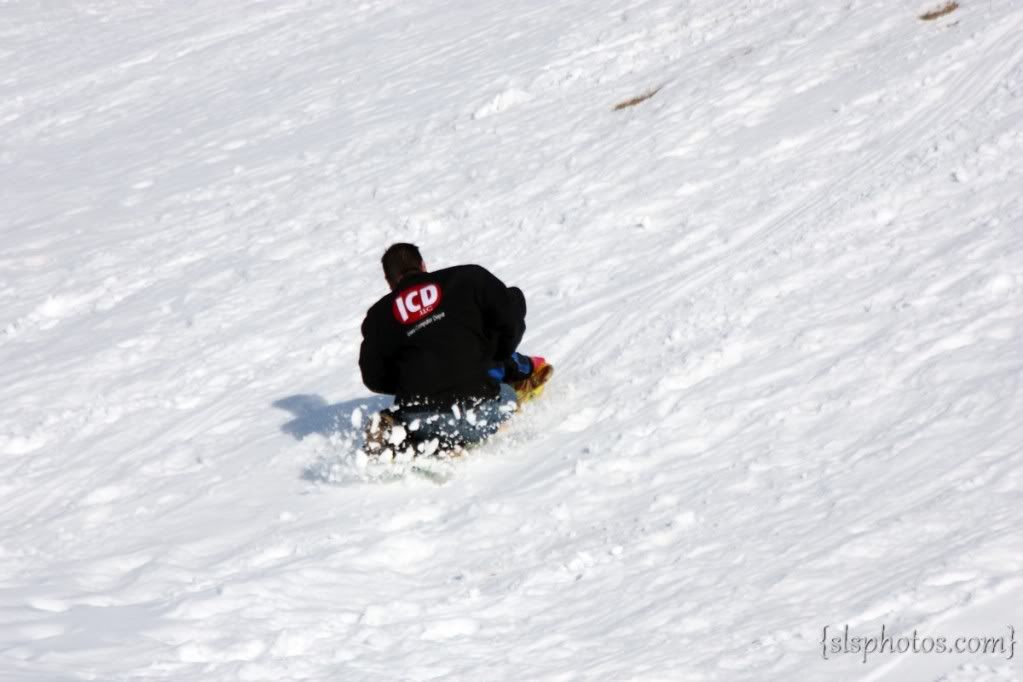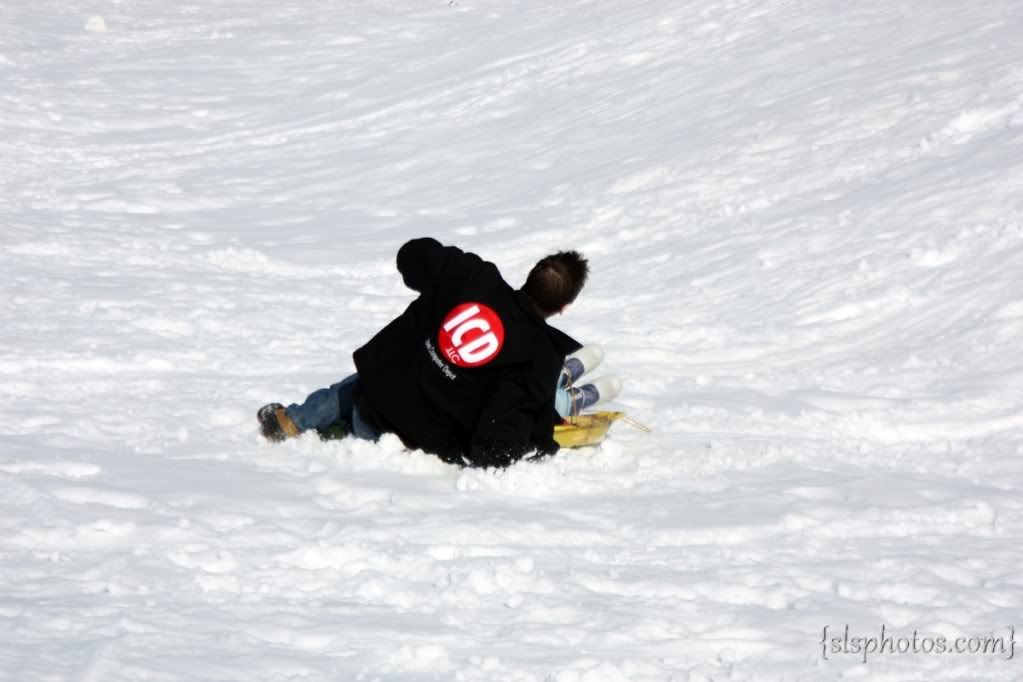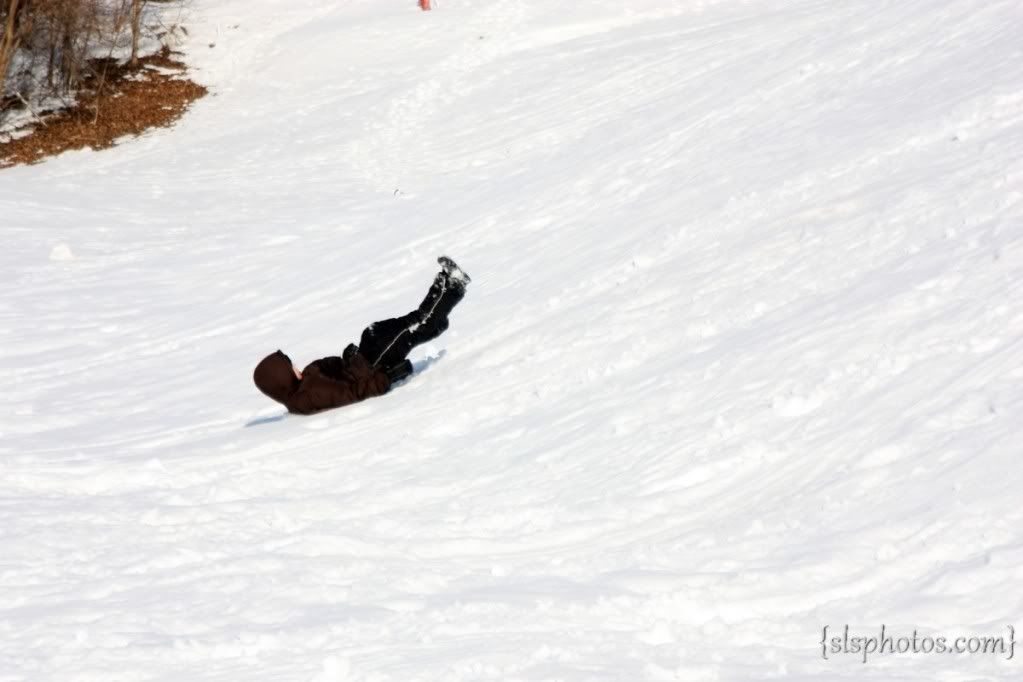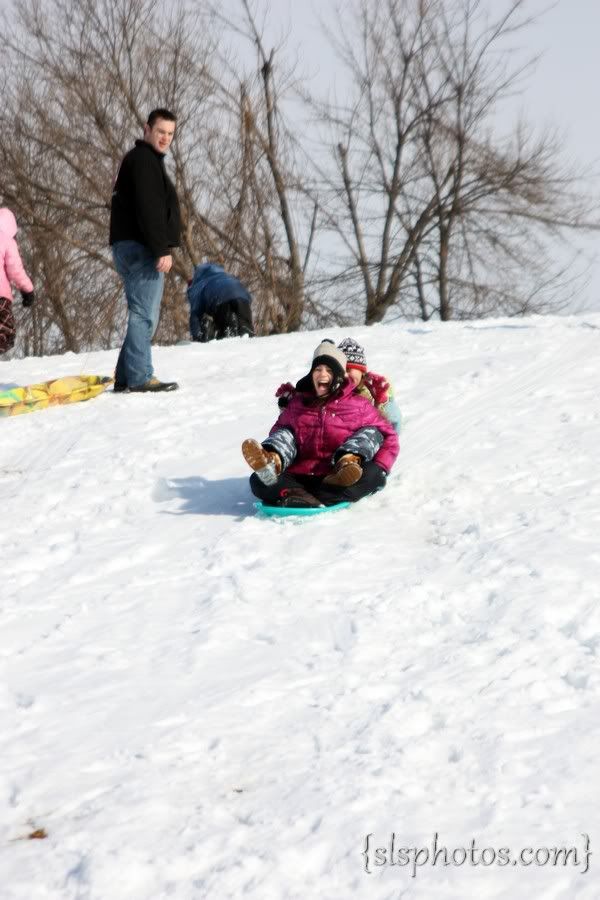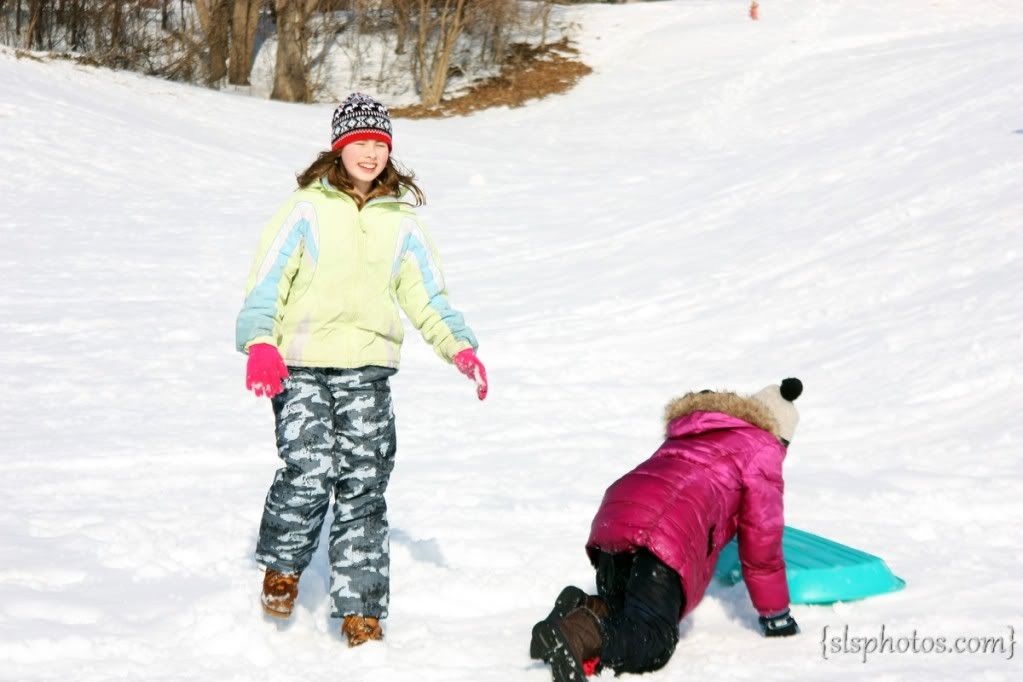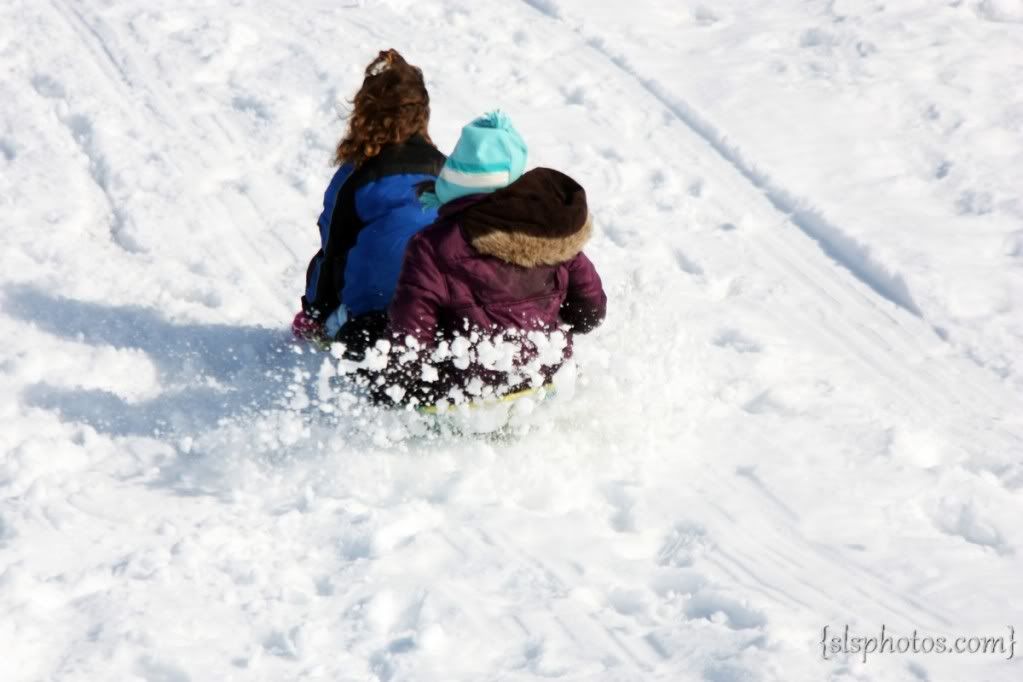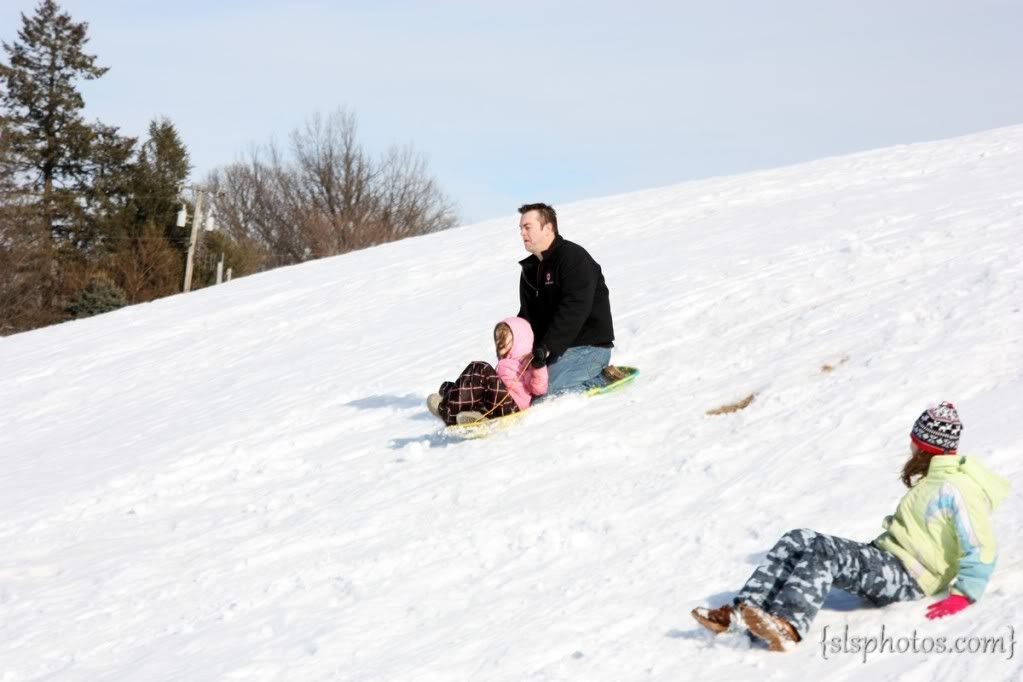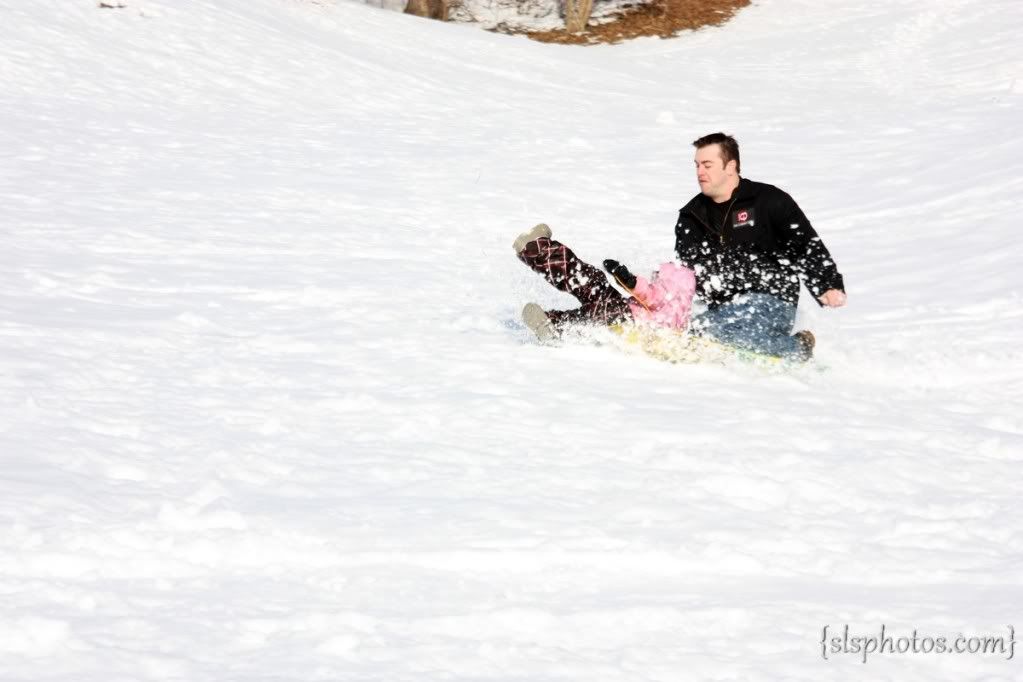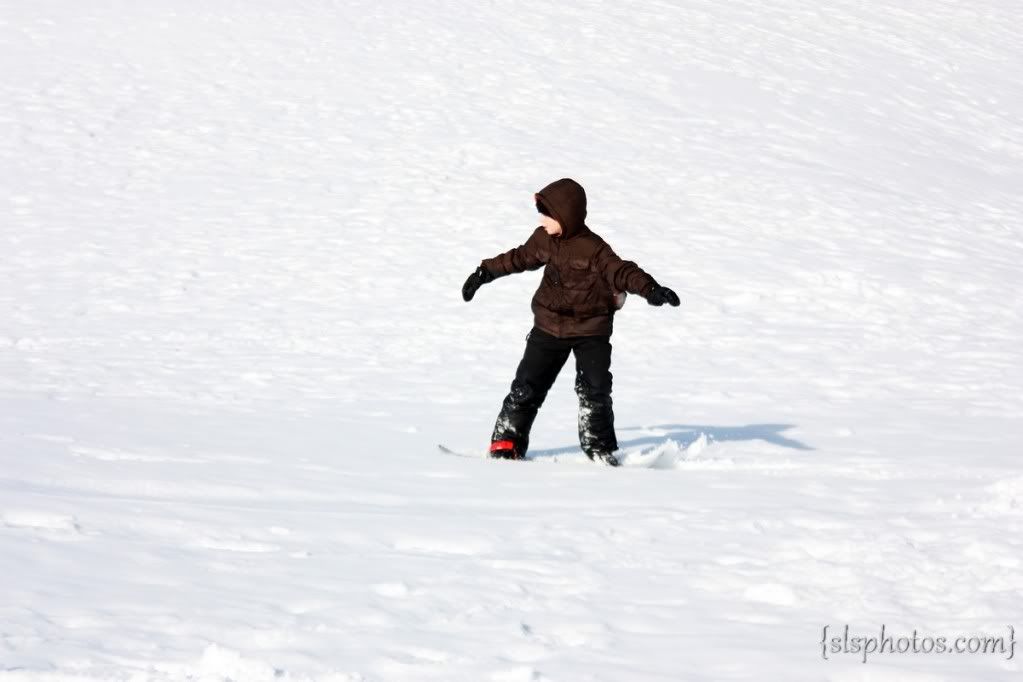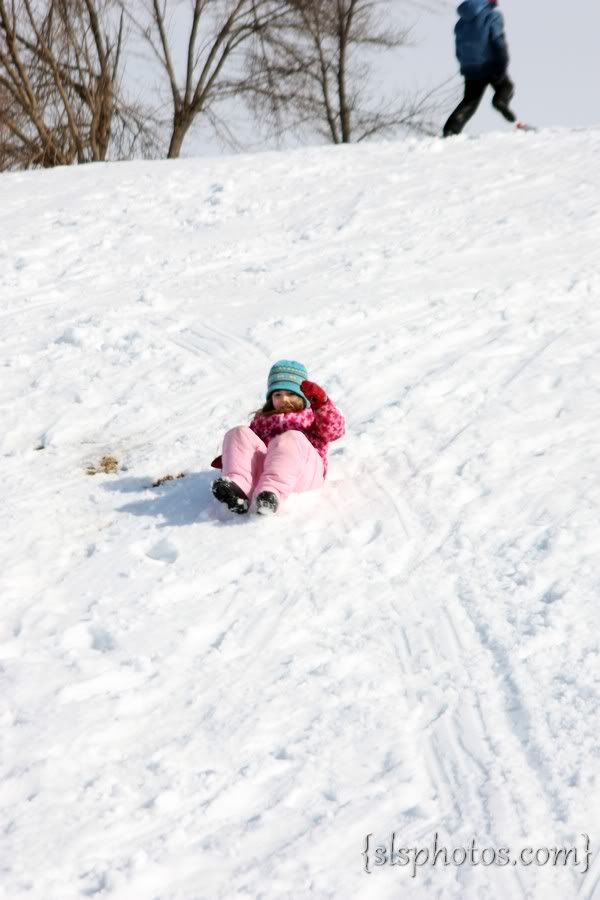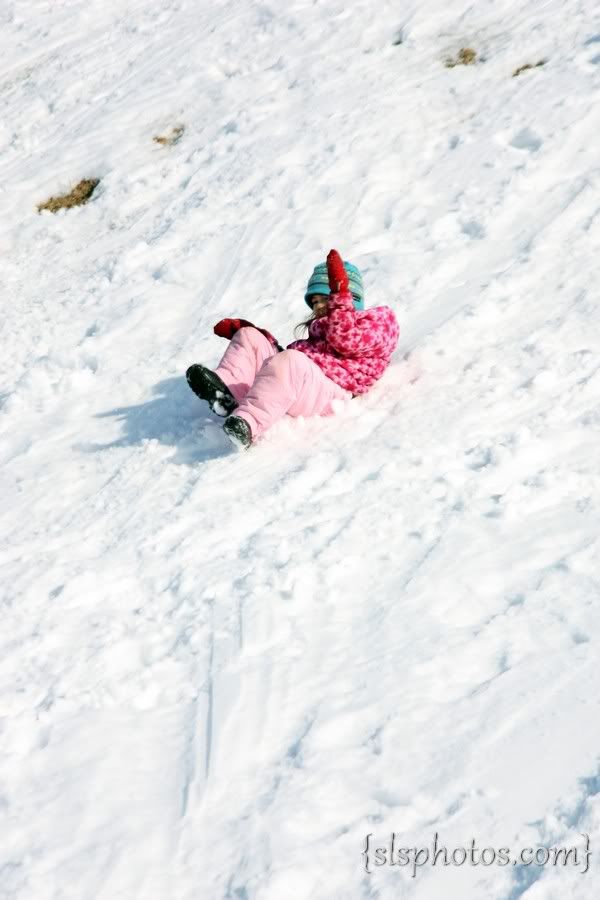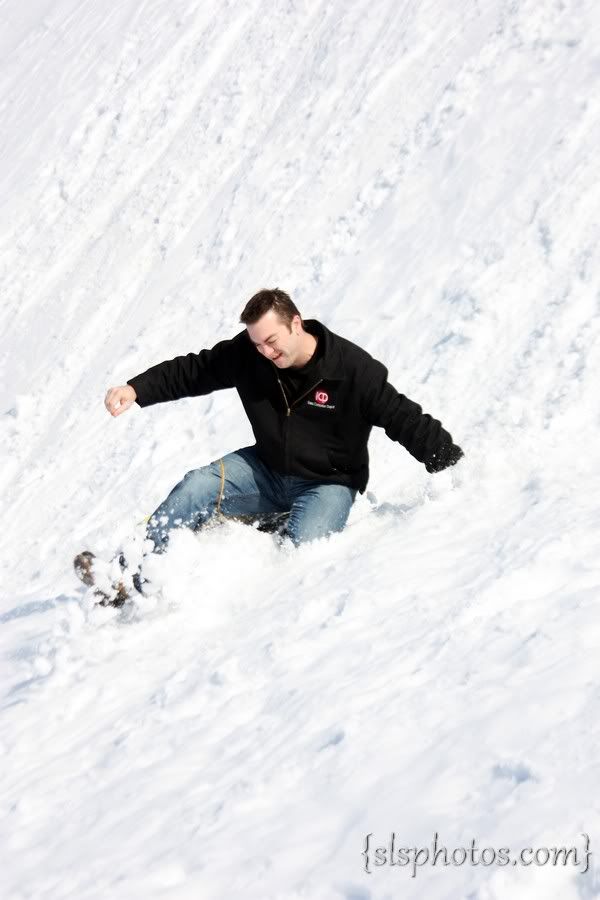 Robert was taking a picture of me trying to stay up on the snowboard, but I absolutely LOVE this photo because of Elise body sledding in the bottom center of the photo.
The snow was super slippery, so I gave up on the snowboard and stuck to the sled.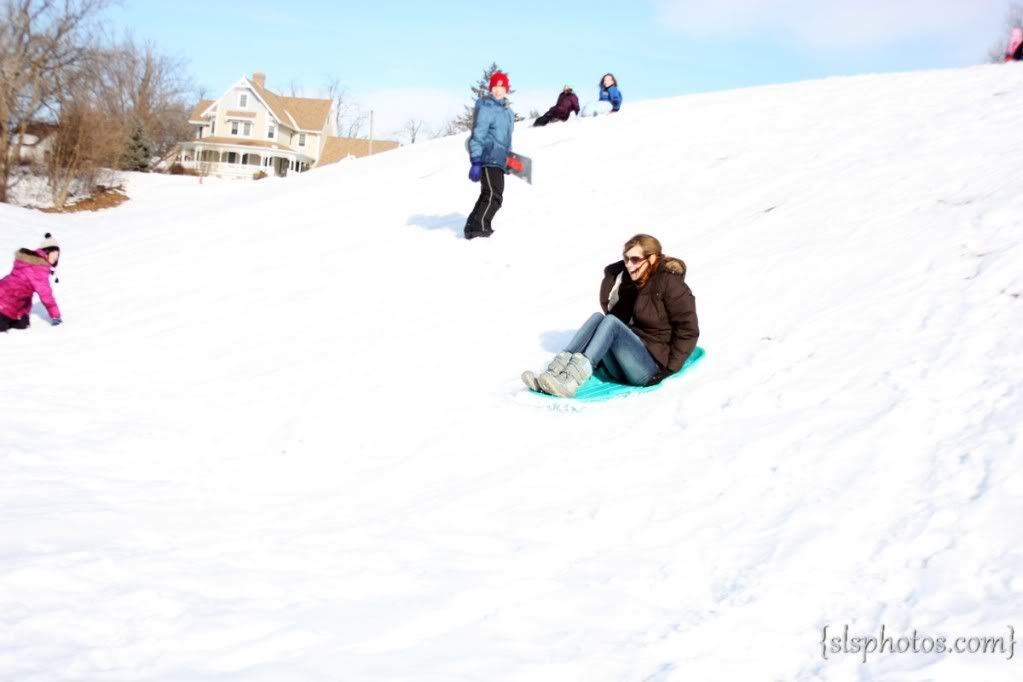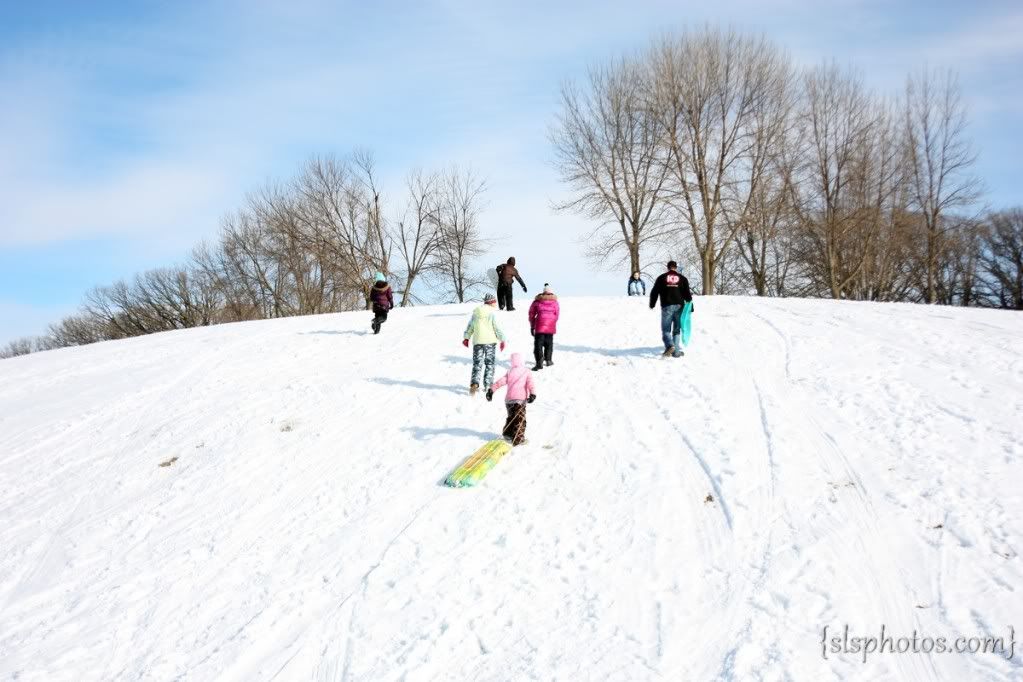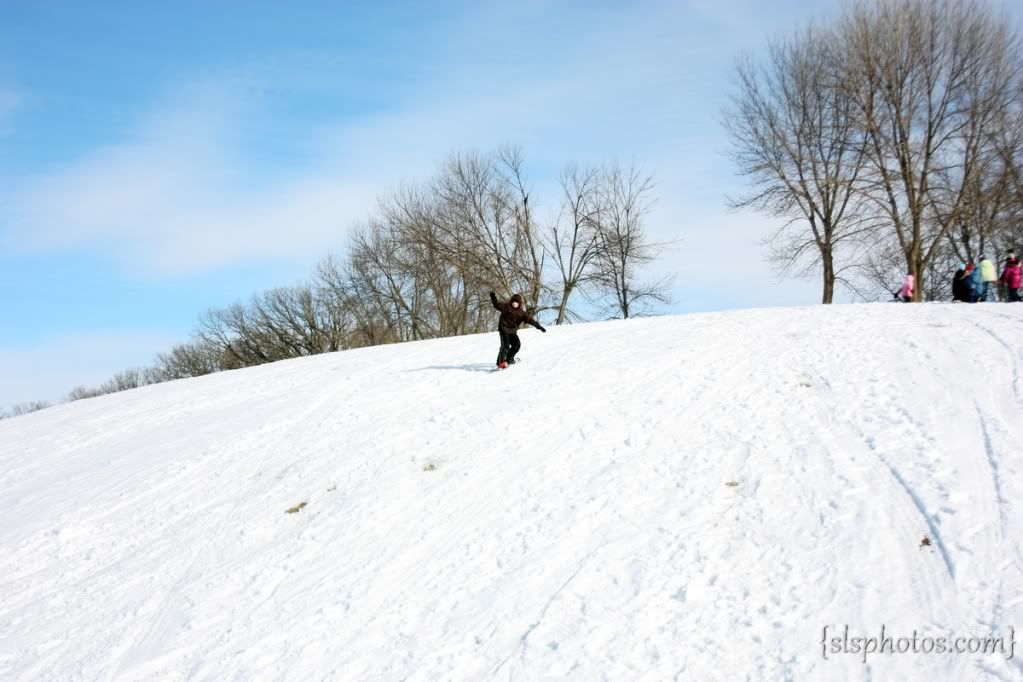 Get on the Sled Train!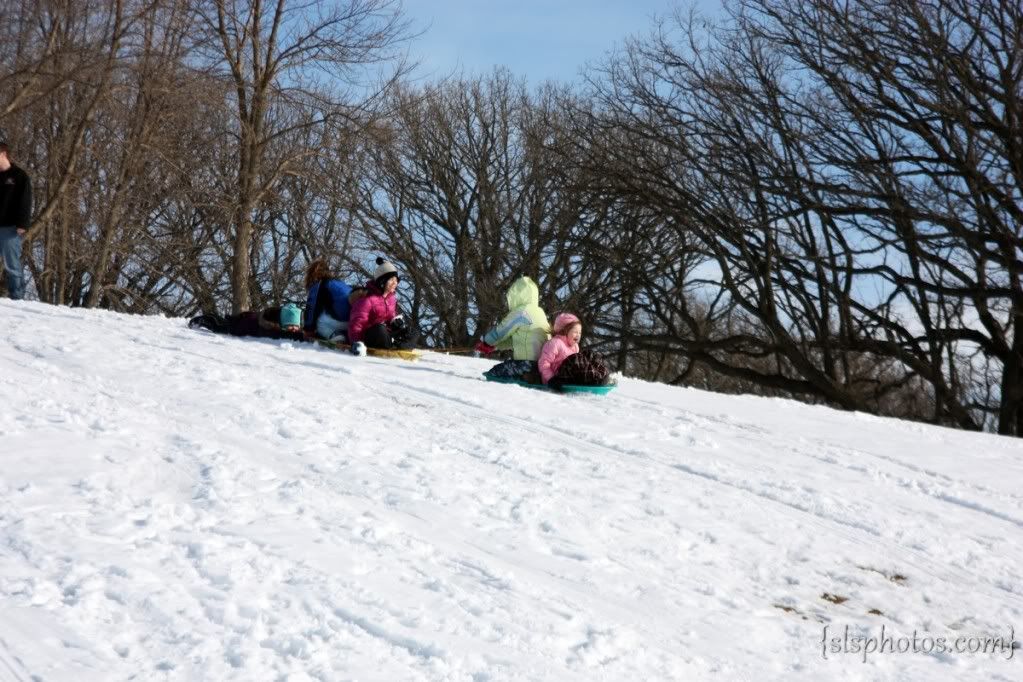 Just expect to be derailed...
Rolling down the hill...
This can't end well...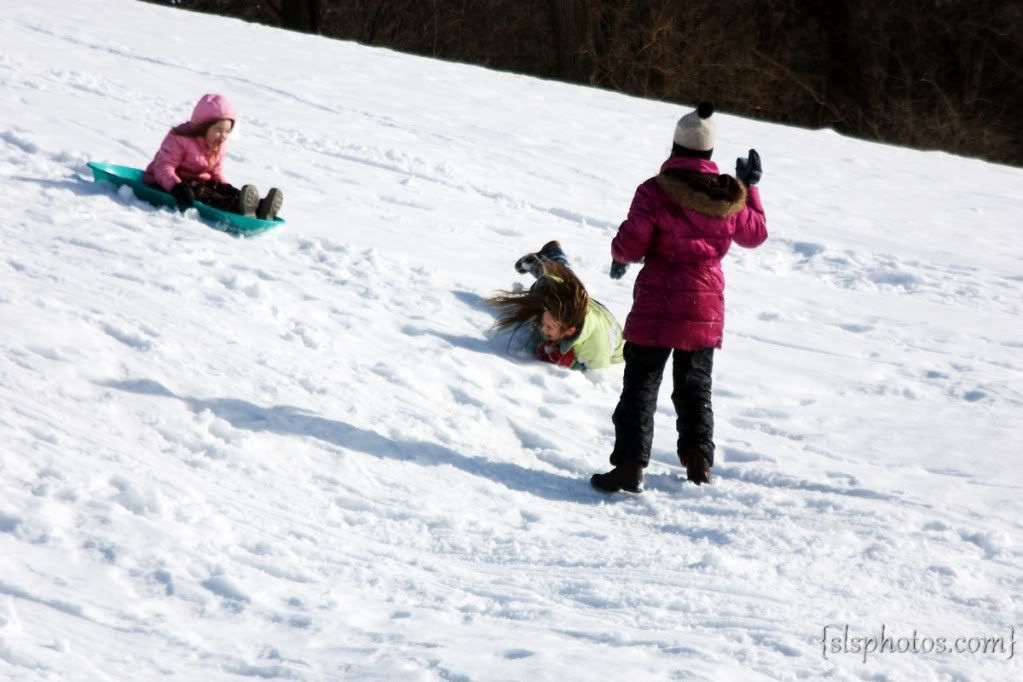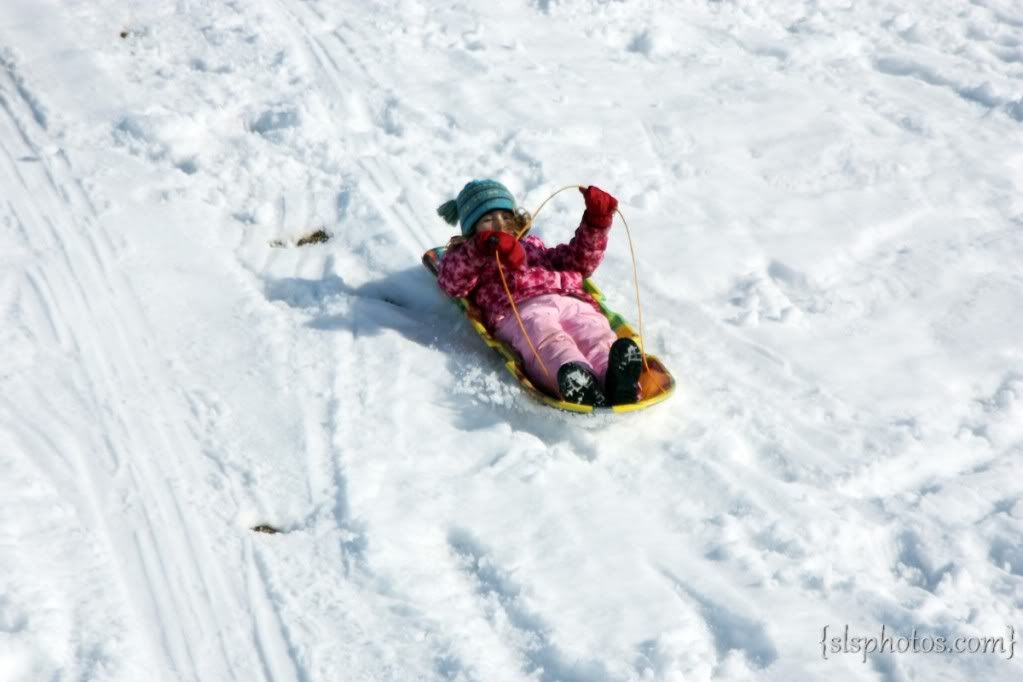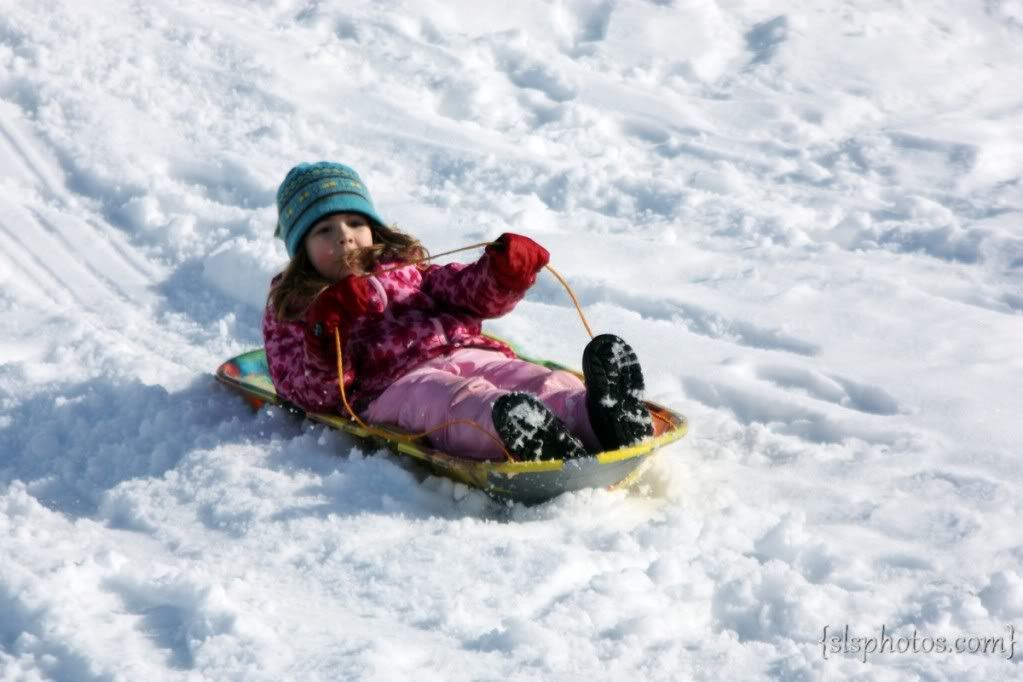 I love this set of Caitlin. She's got this free spirit about her that I really appreciate, and sometimes even envy. Caitlin doesn't care what others think. She does her own thing, has her own style, and is confident in herself. It's not a prideful or arrogant thing. Just a comfortable confidence she has in herself that is not based on others around her. The irony is I think she's the easiest to get embarrassed out of all the kids. That may sound totally contradictory to what I said about her inner confidence, but both of those statements are fully true.
And I love her for it.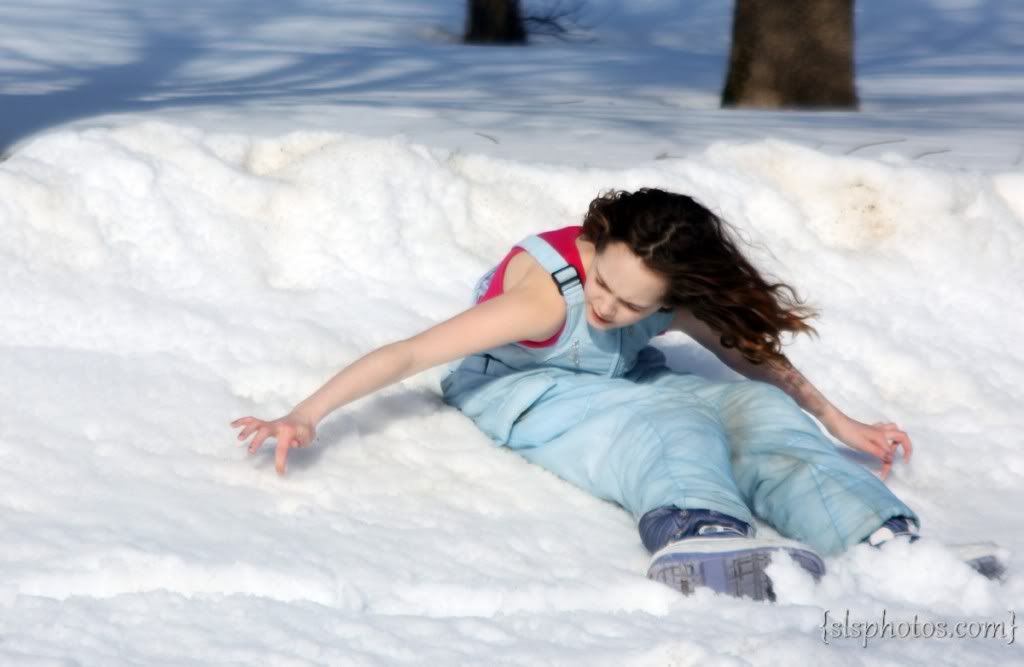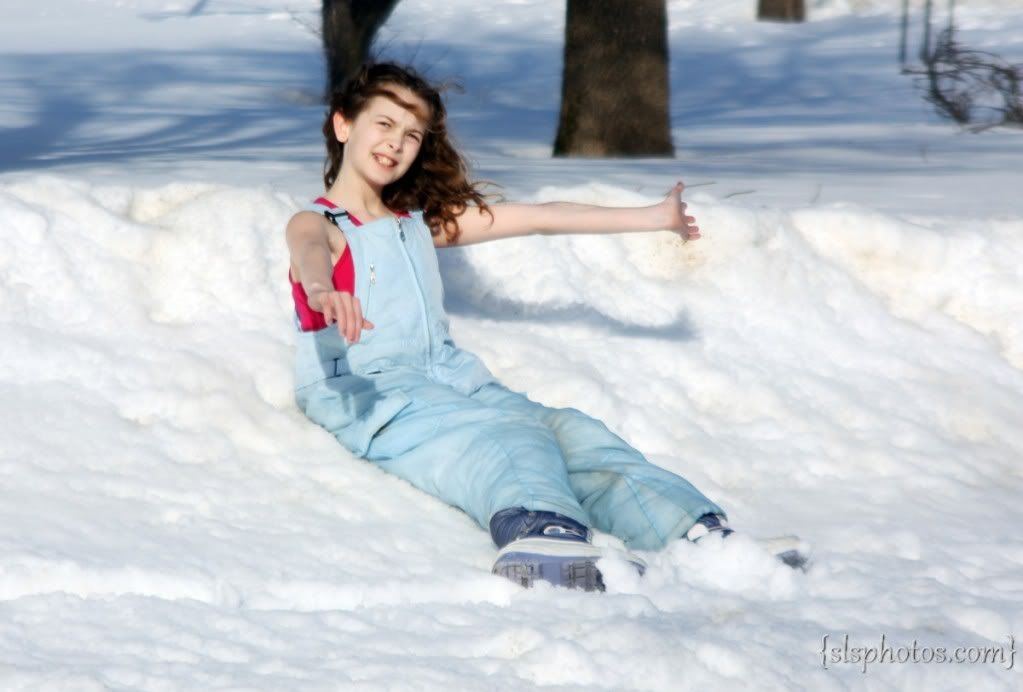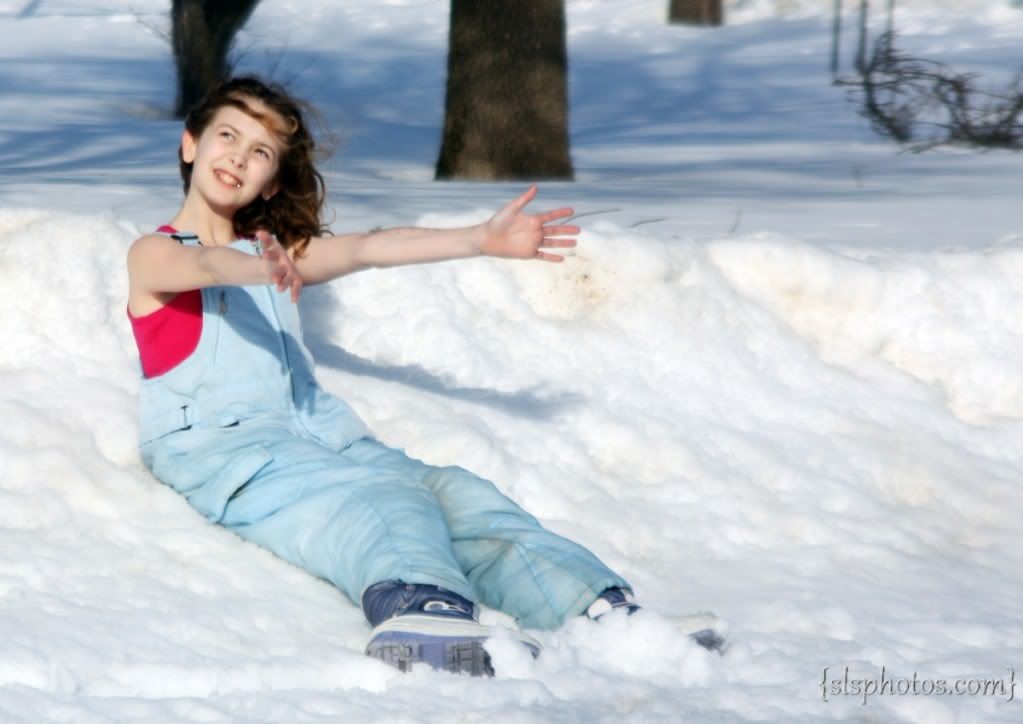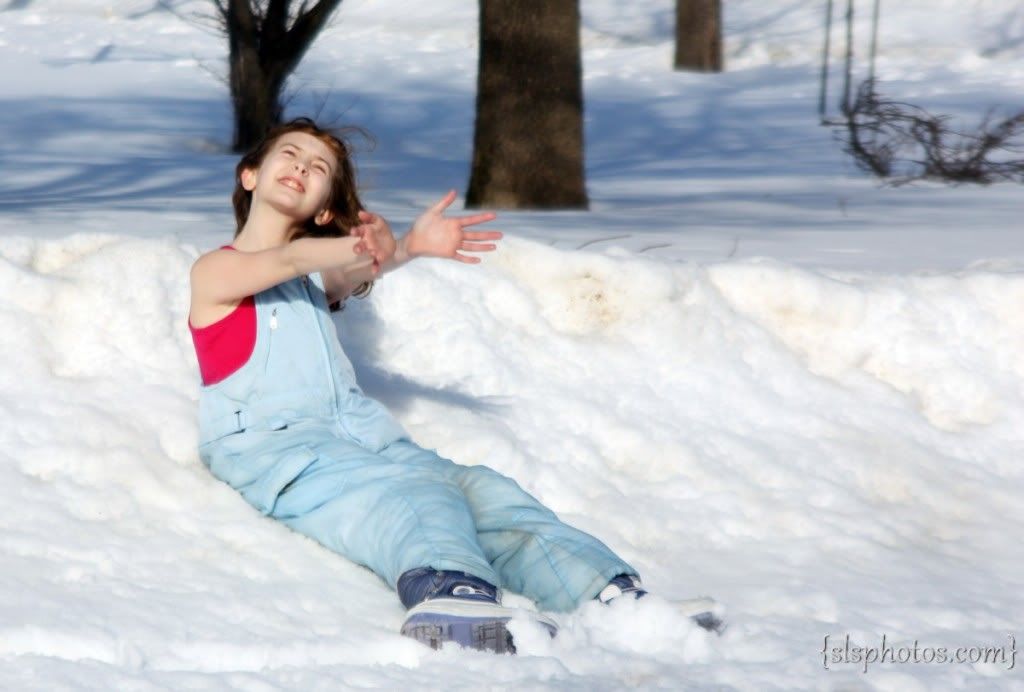 Spring may be a few weeks away, but it's in the air! The skies have been bluer, the temperatures have been rising, and there's just a freshness out now, even with the snow that's left and the trees that are still bare. I think the kids are feeling it, too.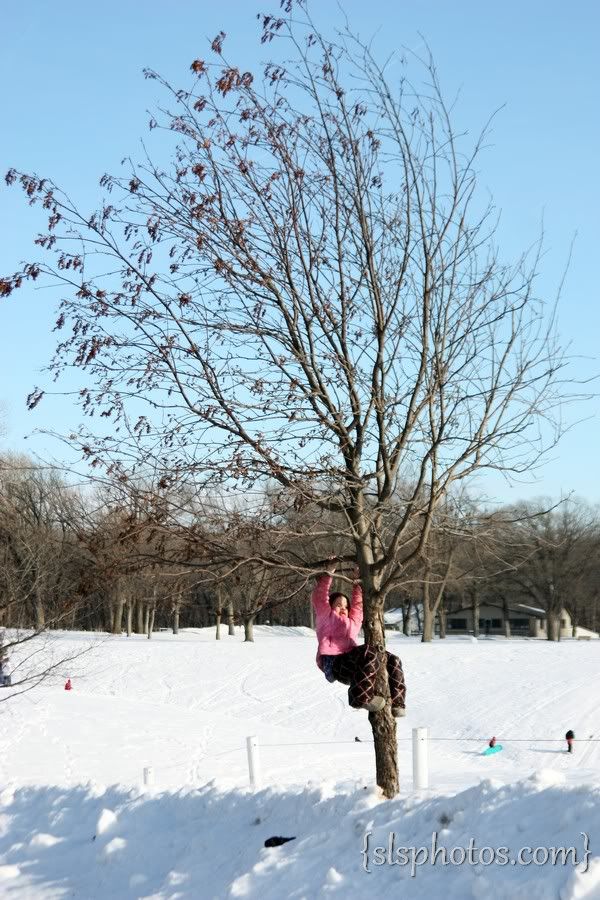 With the melting snow turning all slushy, it was perfect snowball snow.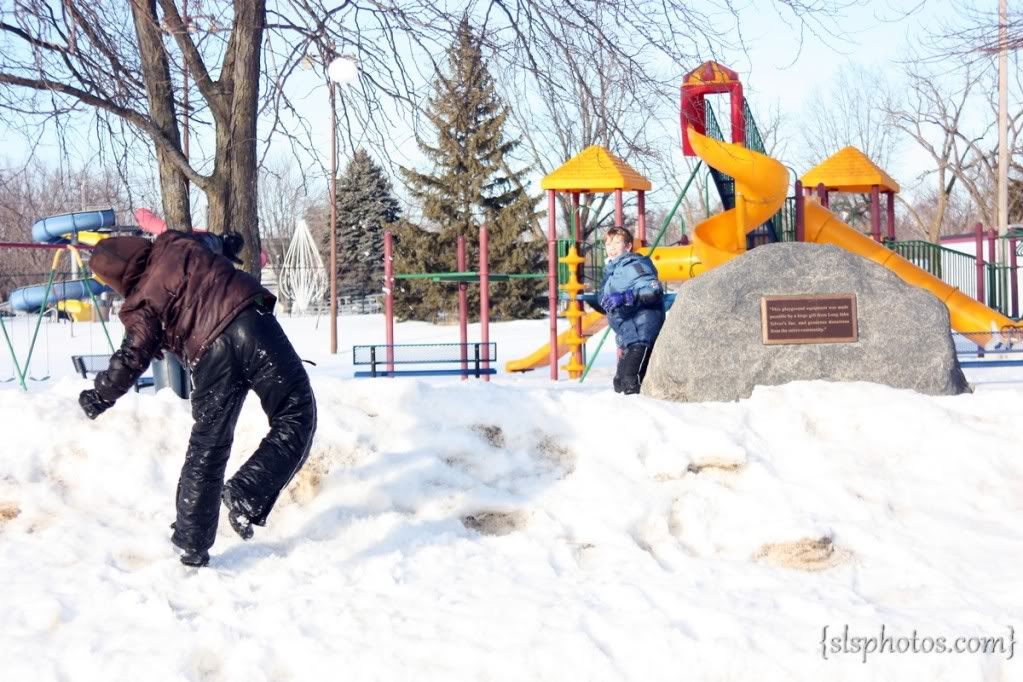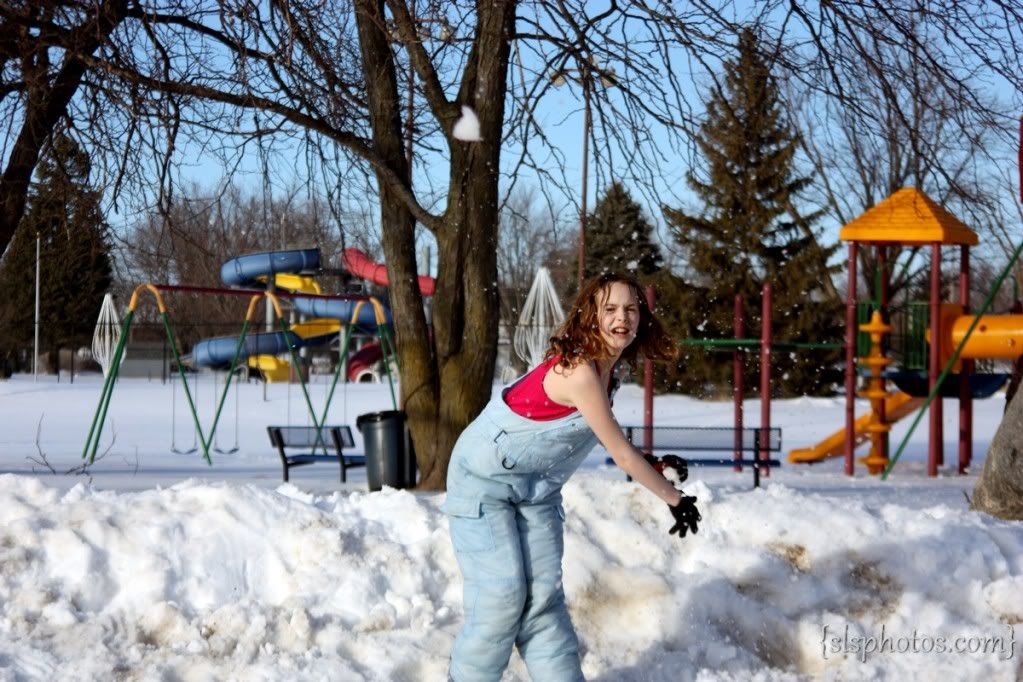 And this is what beanies do to thin, fine hair after being worn all day:
Sundays after church, we usually stop by our favorite local restaurant, Las Americas. We eat there for the same price, if not
cheaper
on some occasions, than a typical fast food joint. The people there know us well, and often will give the kids the leftover fruit or Belgian waffles with strawberries and whipped cream from the Sunday morning buffet.
But this Sunday, Caitlin got an even better surprise...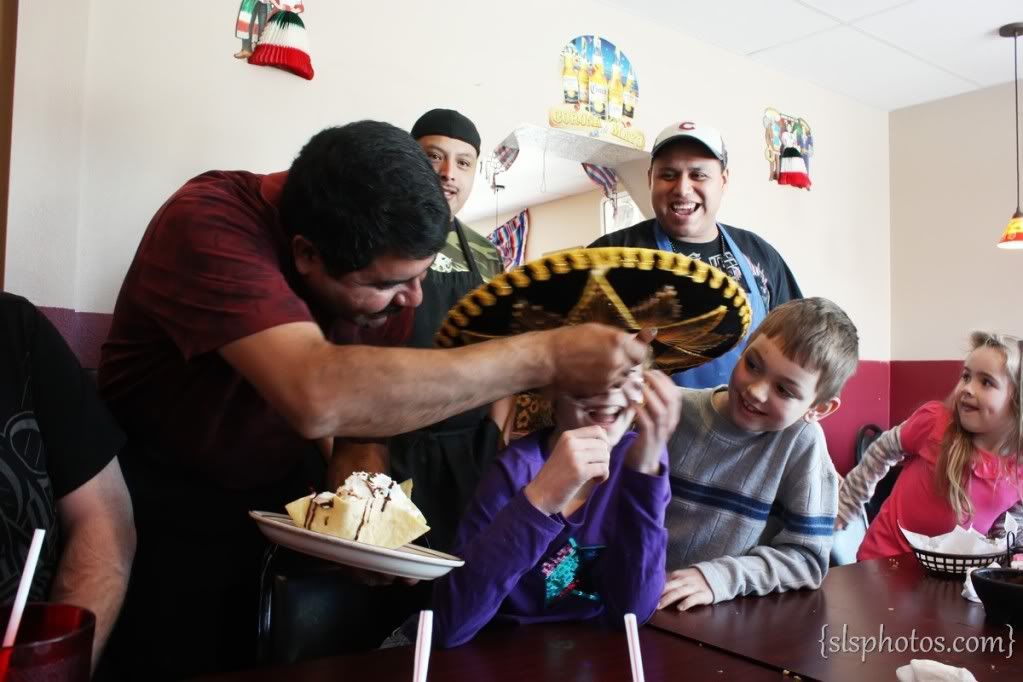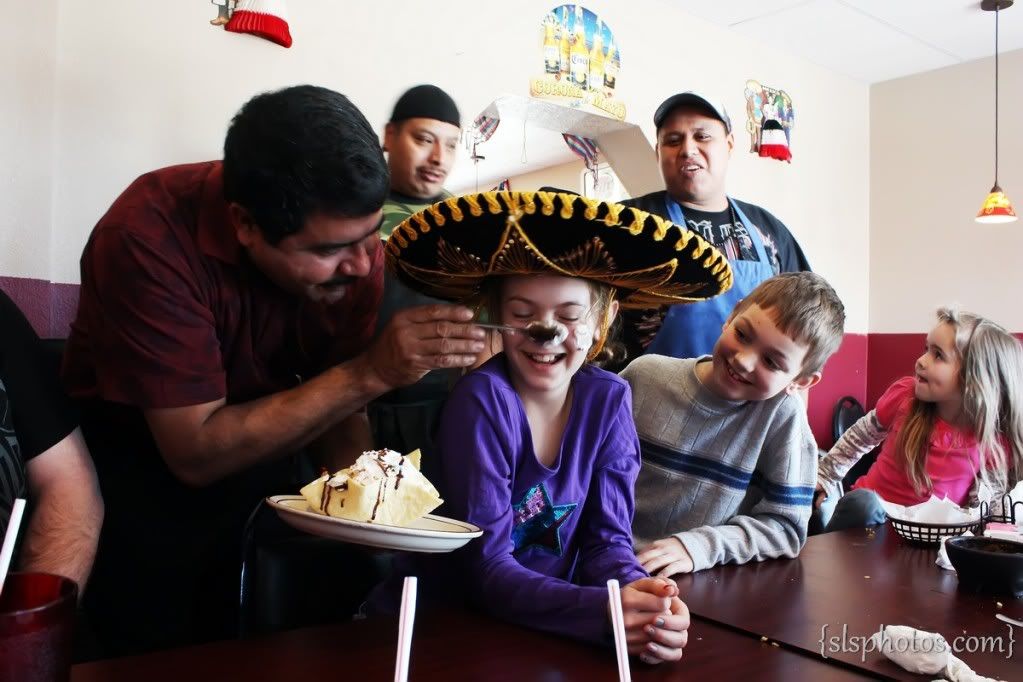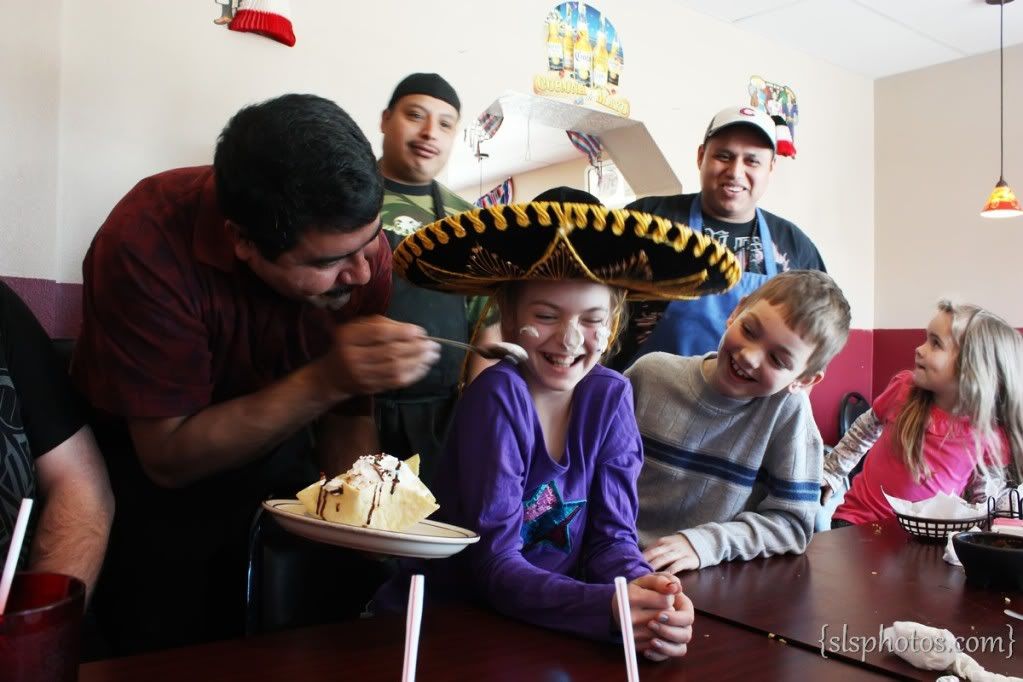 Happy birthday, my spunky girl! I love you to infinity times 10!